A day after one of Hong Kong's three pro-democracy protest camps was cleared by police and bailiffs, hundreds of pro-democracy activists returned to Mong Kok's main shopping thoroughfare on Thursday evening. Instead of erecting tents, activists convened to collectively watch movie trailers and adverts on a cinema billboard.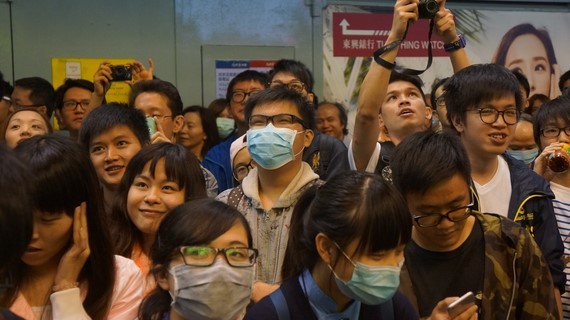 On a road parallel to where Kowloon's occupy encampment once sat, police created cordons preventing crowds from stepping in to the road. Those present all claimed to be "shoppers" heeding a call from the city's chief executive CY Leung's to return to the shops.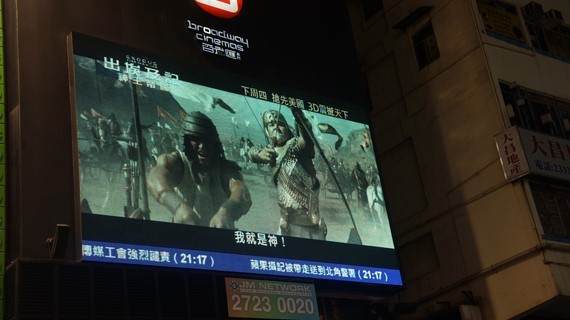 The crowd cheered as trailers for action movies ran repeatedly on a cinema billboard overlooking the pavement. Some chanted "freedom" and gave a 'three finger salute' during a Hunger Games 3 trailer. The politicised gesture is banned in Thailand.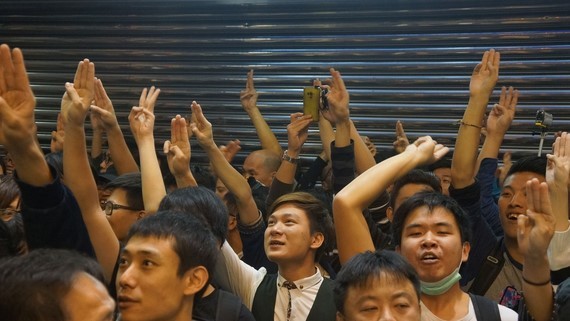 Looping advertisements featuring Jessica Alba elicited exaggerated shrieks whilst a hardware advert for "China Paint" attracted jeers and boos.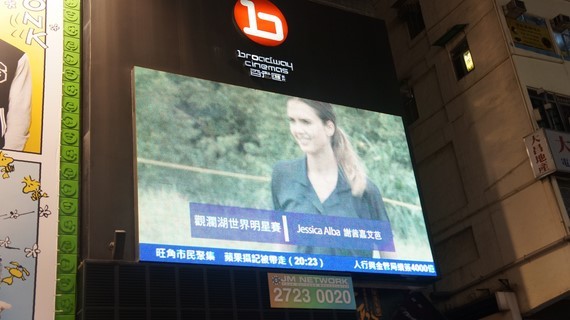 For over 60 days, demonstrators have been protesting against a plan by Beijing to allow free elections in 2017 but with only two or three pre-approved candidates allowed to stand.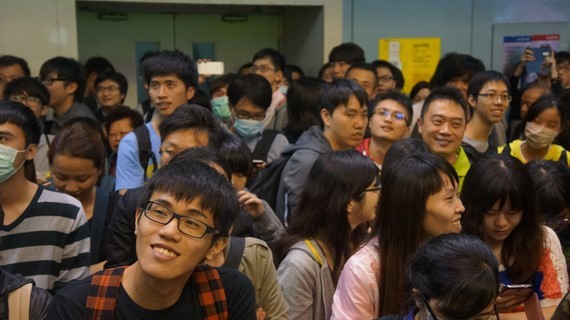 Occasional cries of "we want universal suffrage" and "end functional constituencies" - Hong Kong's corporate voting system - could also be heard.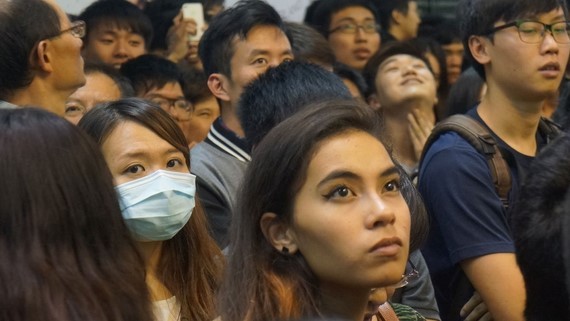 Few officers on the police front lines seemed amused as the farcical scene continued for several hours until the cinema billboard was switched off at 11pm.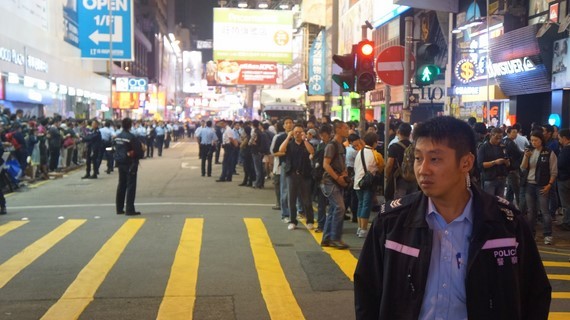 "I want to watch movies, buy iPhone 6, eat KFC," said protester Koma Yip when asked why he was visiting the area.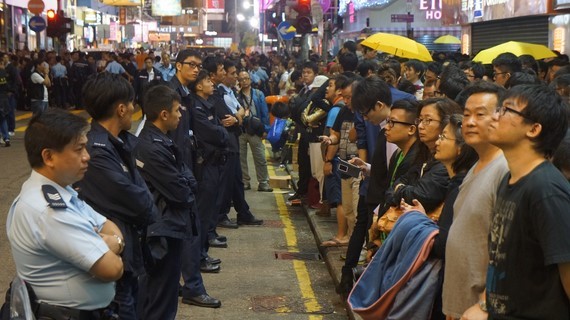 "They encouraged us to come shopping in Mong Kok" said protester Judy Chan, who pledged to return tomorrow.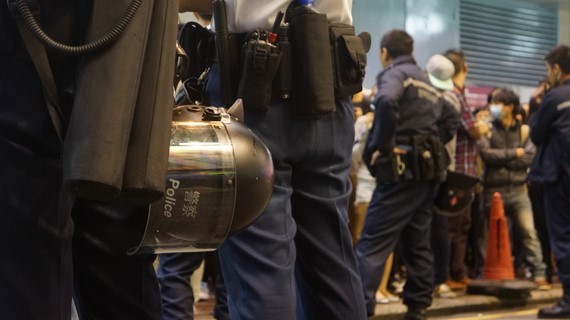 Shops closed early along the street amid a heavy police presence.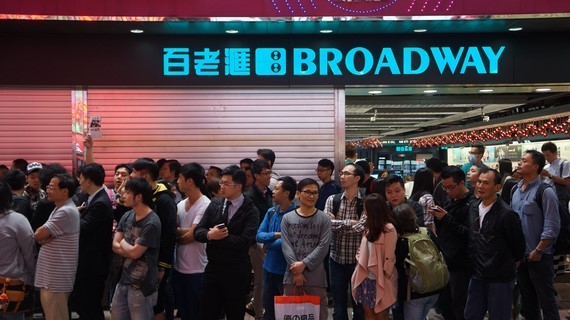 Over a dozen police teams with video cameras made a high profile effort to film the crowds throughout the evening.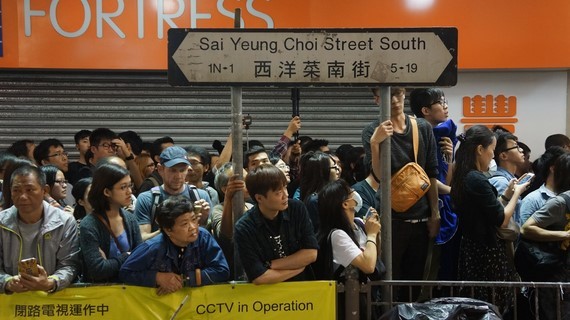 The 'umbrella movement's' new 'fluid occupy' tactic poses a challenge to Hong Kong's unlawful assembly rules.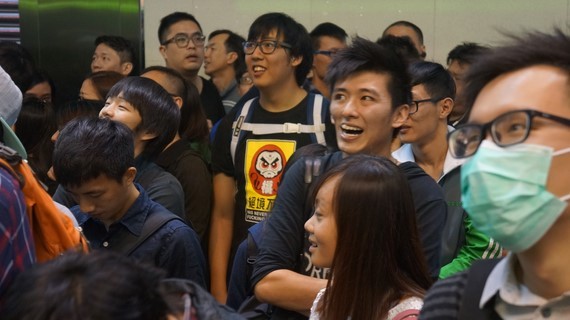 By law, organisers of public 'processions' or 'meetings' consisting of 30 people or more must seek prior permission from the police commissioner.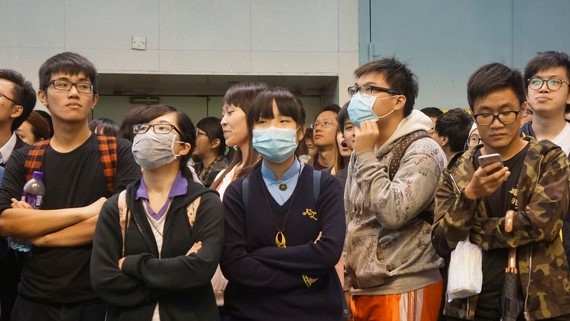 Protesters have vowed to continue the tactic as thousands of police officers remain stationed around Mong Kok to ensure roads are not obstructed.