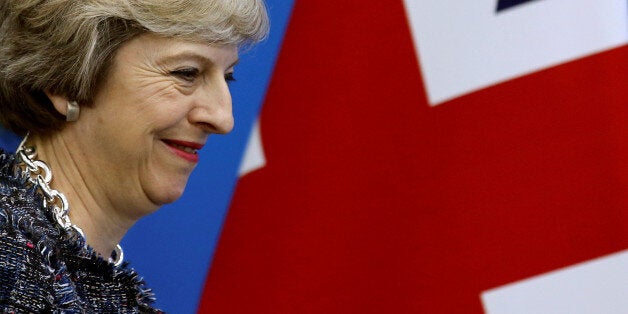 Theresa May isn't fooling anybody with her party's "compassionate conservative" rhetoric, especially when it comes to education. Her plans to increase the number of grammar schools have no place in modern British society.
With desperate need for investment in preventing poverty and homelessness, the government is making clear that they intend to hinder social mobility further by undoing much of the vital work the last Labour government did to give every child a fair chance at a good education.
Referring to the places targeted by the new selective education policies, as "opportunity areas" is not enough for people who are struggling to find a local school place for their children due to aggressive cuts to local education authorities. Austerity is a political choice, and the government is again using it as a political weapon against the poorest young people.
It wasn't long ago that David Cameron's Tory government failed to introduce a living wage and abolished housing benefit for people under the age of 25. Education secretary, Justine Greening, has continued this assault on the aspiration and potential of young people by supporting plans to increase the number of grammar schools, in an attempt to keep poorest children categorised as 'failures' and to hand the best opportunities to a privileged few.
Largely, the 11-plus test requires personal tutoring for a child to pass comfortably. With the government claiming that this will aid social mobility for the poorest, it is difficult to see how worse off families would be able to afford this private tuition for their children. Not only does selective educational testing put children in a high pressured environment from an early age, should they fail, it also deems them failures at an extremely important time in their lives - the transition to secondary school.
Greening's opposite number, Labour's shadow education secretary Angela Rayner, made clear at the Labour Party conference last week that the party would oppose any and all attempts to increase the amount of selective education across Britain. Even in the wake of a leadership election, the fact that the Tories cannot provide evidence of grammar schools aiding social mobility unites the Labour Party. Last weekend, Labour Party activists took part in the Education Not Segregation campaign, which made clear that the party won't stand by while the Tories push this through in Westminster.
Labour aren't alone in their opposition of plans to increase grammar schools across England, with former education secretary Nicky Morgan telling a fringe event at the Conservative Party conference that an increase in selective education could undermine the improvement and development of other schools.
Increasing the amount of grammar schools is an unnecessarily divisive stunt by the government. But, it would hardly be surprising if this intended to set the political tone for the rest of Theresa May's time in office. "Compassionate conservatism" does exist, and whether you agree that Cameron's government achieved that or not, this government is certainly leaving any notion of it behind.