One of the great excitements of theatre is the discovery of the unexpected. Every year, jewels are found in unexpected, often unheralded places. For example, the most anticipated production of 2014 was the Mendes-Russell Beale King Lear collaboration at the National Theatre. This show, sadly, failed to live up to raised expectations. Instead the year's favourite plays were more likely to be found in smaller venues such as the Almeida, the Young Vic and Orange Tree Theatre.
Nevertheless, there is no doubting the appeal of the following 11 productions due in 2015 (I simply couldn't get the list down to just 10). So get to see these if you can - but never dismiss the possibility that the year's best play may, again, be an unanticipated gem!
1. Hamlet, Barbican Centre
(August 5 to October 31, 2015)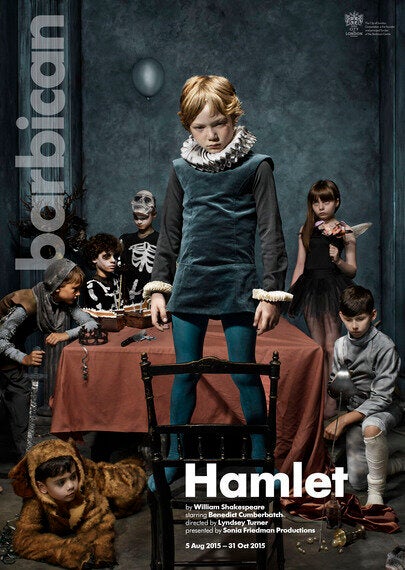 It really couldn't be anything else, could it? The must-see show of the year. Perhaps if the allure was just the Cumberbatch as the procrastinating Dane, this wouldn't be so high on my list. But with Lyndsey Turner directing and the talented Es Devlin doing the design, there is much to get excited about. Almost inevitably, all advance tickets have sold out but 100 £10 tickets will be made available for all performances at a later date so stay alert!
2. A View from the Bridge, Wyndhams's Theatre
(February 10 to April 11, 2015)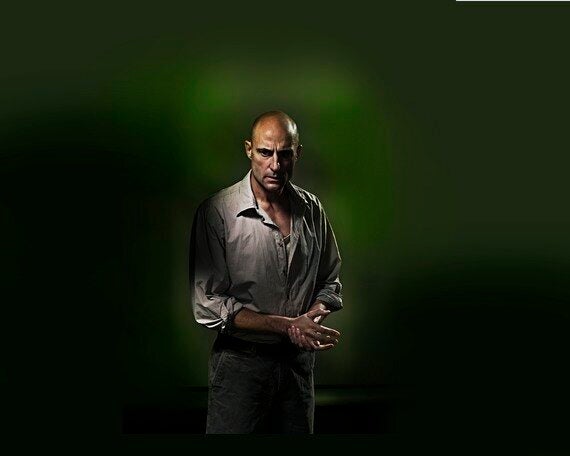 In my humble opinion, this was unquestionably the best production of 2014. Showing at the Young Vic, everything about this was extraordinary, from the direction by Ivo van Hove to the performance from Mark Strong. As word spread, it became impossible to get tickets so the show is transferring to the West End for a limited time.
If you didn't catch this production, I cannot recommend it enough. For those like me who have, it will be intriguing to see how this play transfers from the intimate confines of the Main Stage at the Young Vic.
3. 'The Kevin Spacey Play', Old Vic Theatre
The show hasn't even been announced, it's not even confirmed that the world's most charismatic actor will be performing at the Old Vic next year but 2015 will be Mr Spacey's last year as Artistic Director and there are gaping holes in the Old Vic's calendar where shows have not yet been confirmed.
We're all expecting Spacey to be the lead in an as-yet unnamed production in his final year and my mother has already informed me I will be disowned if I don't get her a ticket. Pressure. In 2014 I saw his sold-out run of Clarence Darrowand the couple next to me had flown in from Spain to see the great man. Do not underestimate how fast these tickets will sell!
4. Antigone, Barbican Centre
Greek tragedies can be a nightmare to produce as they are challenging for modern audiences what with their lack of sub-text and subtlety, but it will be intriguing to see what Ivo van Hove, fresh from wowing with A View from the Bridge, delivers.
And with Juliette Binoche as the ill-fated Antigone who defies her uncle to bury her brother, there is good reason to be excited. I already have my tickets.
5. Farinelli & the King, Sam Wanamaker Playhouse
(February 11 to March 8, 2015)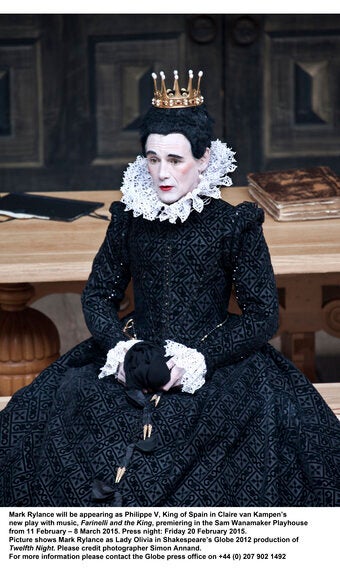 Ok, Mark Rylance. That's it. That's enough reason to grab what few tickets remain for this show running at the Playhouse at Shakespeare's Globe from February. There are, of course, other attractions - the new Playhouse is a sensual, intimate indoor theatre lit almost entirely by candlelight, which brings a powerful intimacy to their shows. But Mark Rylance, people. Come on! Get your tickets now.
6. Sweeney Todd, London Coliseum
(March 30 to April 12, 2015)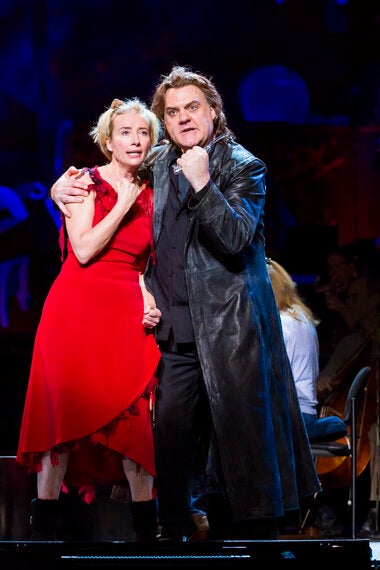 Emma Thompson and Bryn Terfel are both huge stars and they will be teaming up to create delicious meat pies in Sondheim's gruesome but glorious musical, Sweeney Todd.
It's an ingenious combination of opera and theatre. Given the high-quality cast it will be interesting to see what this production can bring to this well-known story, especially given a recently successful West-End run with Imelda Staunton and Michael Ball, and the high-profile film with Johnny Depp and Helena Bonham-Carter.
7. The Hard Problem, National Theatre
(January 21 to April 16, 2015)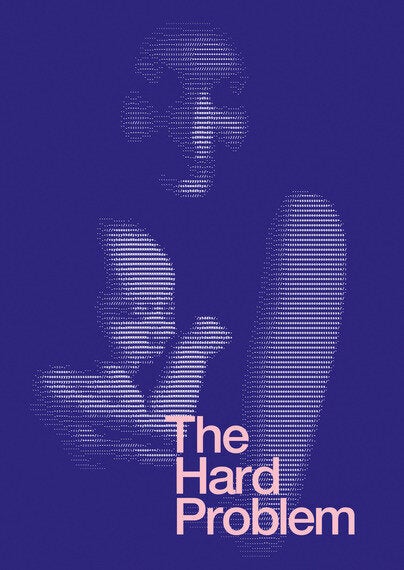 Tom Stoppard returns. And this play, his first since 2006, will be directed by Nicholas Hytner in his last year as Artistic Director. Intriguingly, this play will be showing in the National's intimate Dorfman Theatre rather than the larger Olivier. Sadly that means the run has already sold out but day tickets will be available.
8. Death of a Salesman, Royal Shakespeare Theatre
(March 26 to May 2, 2015)
A stellar cast has been brought together for this production of Arthur Miller's classic. Anthony Sher will be playing Willy Loman and he will be joined by the extraordinary Harriet Walter, who wowed (as she always does) in the Donmar's recent all-female Henry IV.
And they will be joined by Alex Hassell, who is currently playing Hal opposite Anthony Sher in Henry IV at the Barbican Centre. Their rapport was superb and I can't wait to see how they all work together. The quality of RSC productions is always high and this is unlikely to be an exception.
(March 28 to July 18, 2015)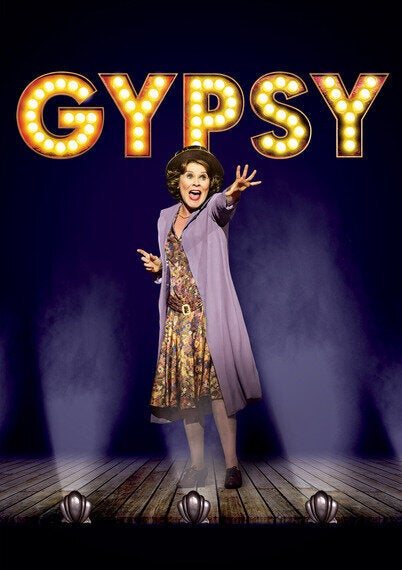 Critically acclaimed in its run at Chichester Festival, this show finally confirmed its West-End run only days ago. Imelda Staunton leads and her performance had critics and audiences alike drooling. She is coming with the transfer, along with her talented supporting cast including Lara Pulver and Kevin Whatley. Expect tickets to fly out the door for this, one of the famous Broadway shows ever.
10=. American Buffalo, Wyndham's Theatre
(April 16 to June 27, 2015)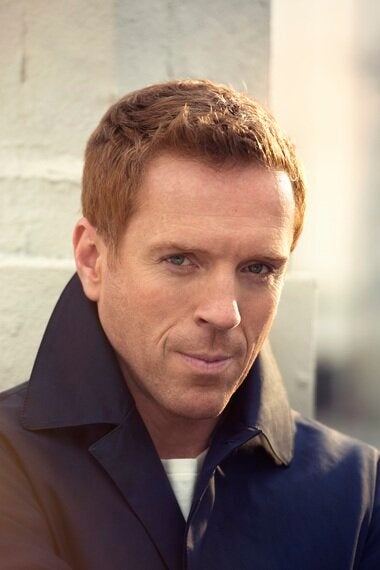 Damian Lewis in David Mamet. It's been five years since Damian Lewis was last in the West-End stage - and what a five years it has been for him. Now a global star on the screen, I'm looking forward to seeing him perform on the stage. The level of his fame though will make this ticket a popular grab again so if you want to go, you'll probably have to be quick!
10=. The Ruling Class, Trafalgar Transformed
(January 16 to April 11, 2015)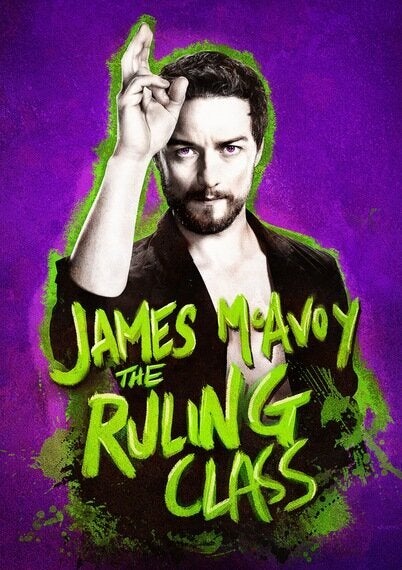 I had to squeeze this in, didn't I? James McAvoy returns to Trafalgar Studios to work once again with Jamie Lloyd, the man who directed him in the sell-out run of Macbeth earlier this year. They are joined again by Soutra Gilmour in design and they produced such an explosive, challenging Macbeth that I'm intrigued to see what they come up with in their new venture.
1. Hamlet, Sonia Friedman Productions. Photographer Tim Gutt, Poster Art Direction Shona Heath.
2. Mark Strong in A View from the Bridge © Young Vic Theatre and Jan Versweyveld.
3. Ivo van Hove, Antigone, Juliette Binoche credit Peter Lindbergh
4. Farinelli and the King, Shakespeare's Globe. Photographer: Simon Annand
5. SweeneyTodd- Emma Thompson and Bryn Terfel © Chris Lee
6. The Hard Problem promotional image © National Theatre
7. Imelda Staunton as Rose, Gypsy promotional image based on photo by Johan Persson
8. Damian Lewis © Kurt Iswarienko
9. The Ruling Class promotional image © Trafalgar Transformed/Trafalgar Studios
Related