Debate is still raging about how best to handle the 250,000 people currently moving through the continent having been displaced by instability and conflict across the Middle East and Africa.
Here are five infographics that will get you up to speed on developments...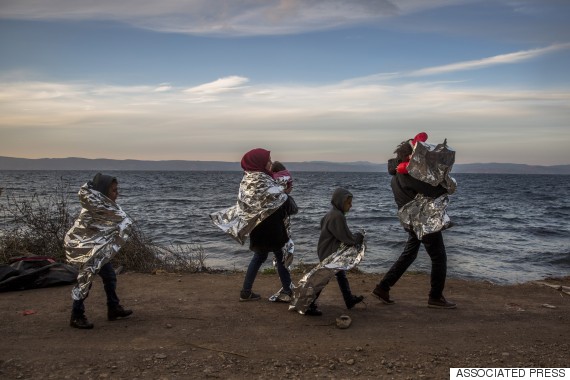 How 120,000 Refugees Will Be Resettled In Europe
The UK was among the countries to exercise its right to 'opt-out' alongside Denmark and Ireland.
Where Refugees Seek Asylum
The latest data from UNHCR finds that asylum seekers are more likely to lodge applications in almost every European nation but Britain.
There were 19,176 applications received by Britain in the six months to July 2015, compared with 221,933 received by Germany.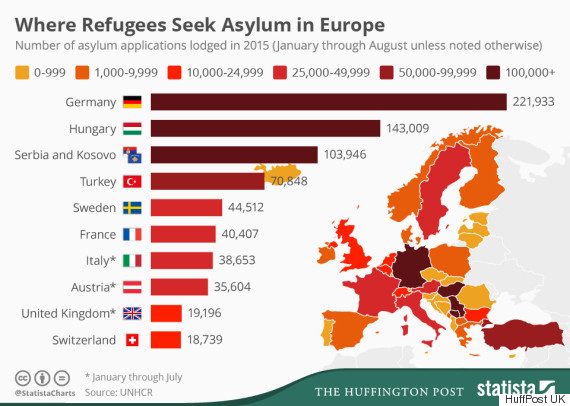 Where Refugees In The UK Come From
The chart below shows the the origin countries of the 19,196 people who claimed asylum in the UK from January to July of 2015.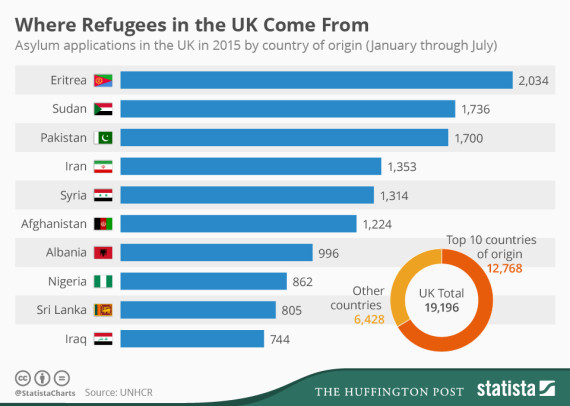 A 2015 UN report (PDF) on Eritrea found widespread evidence of human rights violations in the country committed "under the authority of the government".
Two million people are believed to have lost their lives due to civil war and famine in Sudan since 1983.
Pakistan continues to face frequent gun and bomb attacks that have claimed the lives of tens of thousands of people over the last decade.
Women, ethnic and religious minorities, and lesbian, gay, bisexual, and transgender (LGBT) persons all face persecution in the majority Shia Muslim theocratic republic of Iran.
Since the start of Syria's brutal civil war in 2012, up to 330,000 civilians have been killed and millions more displaced and forced to flee their homes.
Afghanistan continues to be ravaged by sectarian violence as western-backed government forces fight a 14-year-long Taliban insurgency.
Albania suffers from extreme poverty, Nigeria faces a sustained insurgency, Sri Lanka remains divided following civil war, and Iraq continues to be destabilised.
How The UK Felt About Those Fleeing War Last Year
A Gallup poll conducted last year found many Britons were accepting of refugees from war-torn nations.
Close to 45 percent of respondents said they were "sympathetic" to those fleeing war, while 18 percent were "very sympathetic".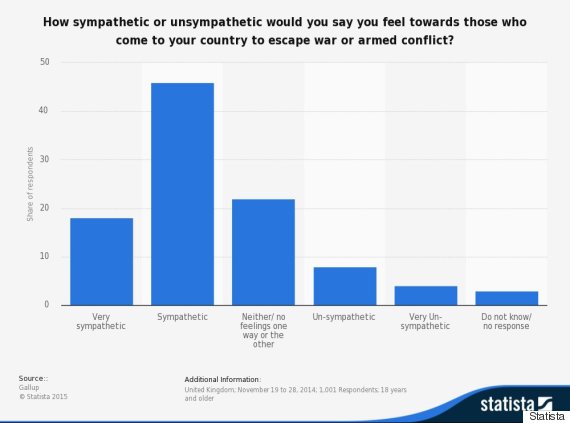 The survey involved just over 1,000 respondents aged 18 or older and took place in November 2014.
Where Syrians Are Going In Europe
In the six months to July 2015, Syrians were more likely to lodge asylum applications in Serbia and Kosovo, Germany and Hungary.
Some 65,763 Syrians recorded applications in Serbia and Kosovo, 49,368 lodged applications in Germany, while 46,195 did so in Hungary.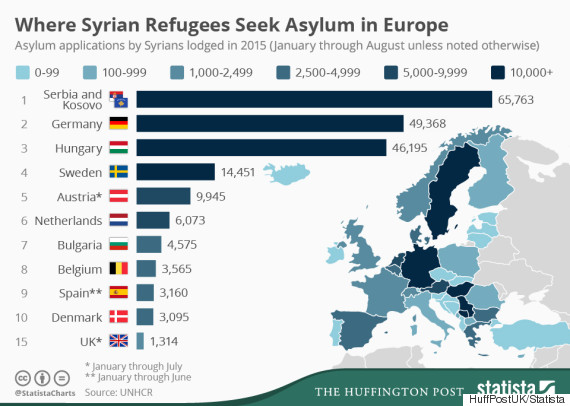 The UK ranked a dismal 15th in the table based on applications received. Just 1,314 Syrians chose Britain for asylum.
This Is How The Situation Has Changed Over Time
This stunning visualisation portrays how those fleeing unstable nations have moved into Europe over the past 18 months.
The moving streams represent refugees flowing into northern and western Europe from southern and eastern states drawing from data collated by the UN Refugee Agency.
Numbers That Show There's Much More To Do To Help Syrian Refugees
SUBSCRIBE TO & FOLLOW UK DAILY BRIEF