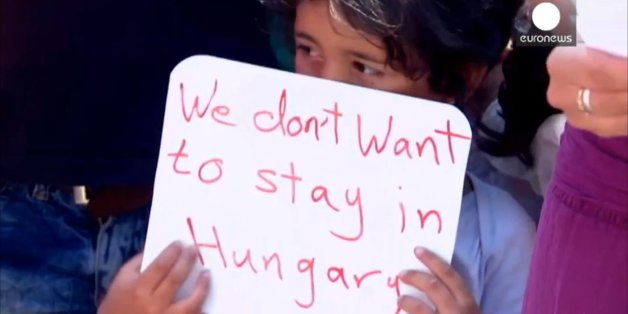 Euronews
Hungary has grabbed the headlines in recent days, for scenes almost unprecedented in the migrant crisis that is gripping Europe.
Police closed the capital city's main rail station after hundreds of undocumented travellers, many of them refugees fleeing war-torn home nations, tried to board trains bound for Germany.
Up to 2,000 of them were left camped outside Budapest's Keleti station, waiting to be given permission to travel west - but many are asking why the migrants are desperate to leave Hungary, despite it being within the EU.
We've assembled your five need-to-know facts about why people who risked their lives to enter Europe are so determined to leave one of the countries many of them first enter the continent through.
Photo gallery

5 reasons migrants are desperate to leave Hungary

See Gallery



READ MORE: