On social media, this is often mentioned as if it's proven fact, but research suggests that migrants head for cities in Mediterranean countries before dispersing in much smaller numbers to western European countries.
And of these, only a fraction reaches the UK.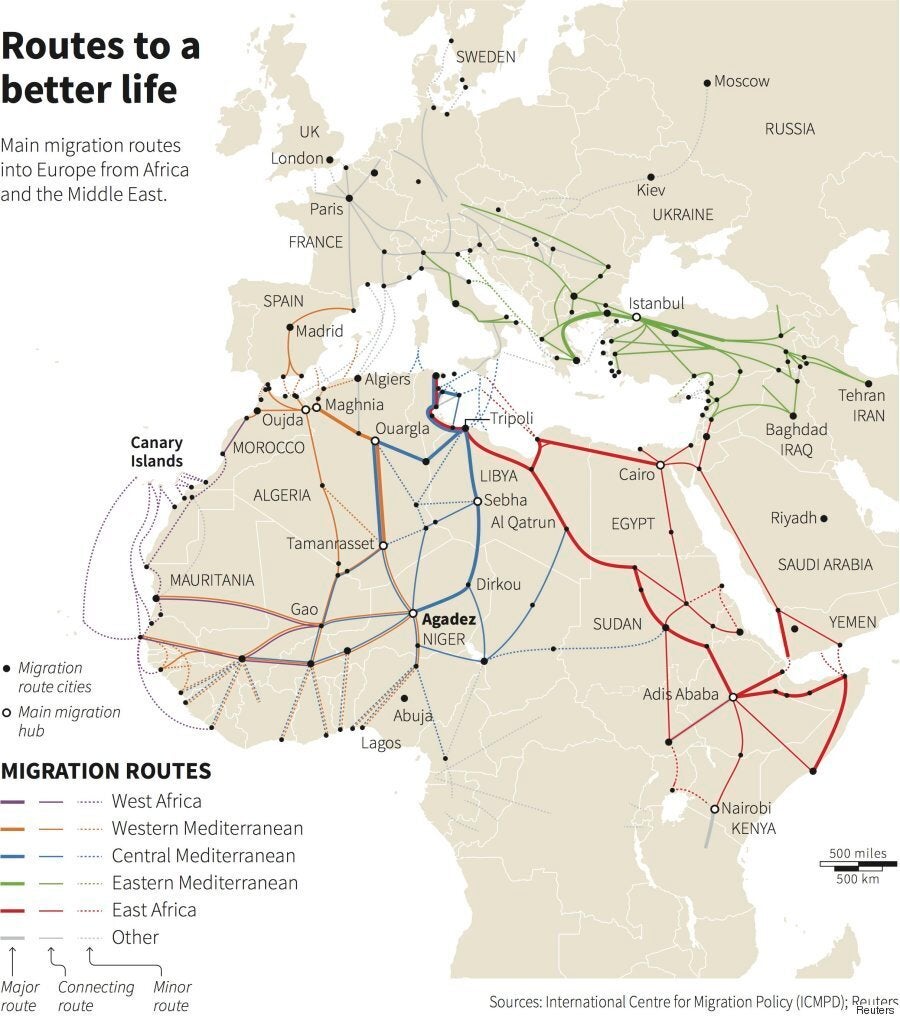 The main migration routes into Europe used by those fleeing African nations suggest that far fewer refugees move into western European countries such as France, Germany and the UK, than Mediterranean countries such as Turkey and Greece.
It highlights major migration hubs as Istanbul in Turkey, Oujda in Morocco and Ouargla and Maghnia in Algeria.
And while countries like Sweden and Germany have more than one migration route, Britain has only one.
This mirrors the disparity in the numbers of migrants applying for asylum in European countries.
Not all asylum seekers are trying to make it to the UK. For the ones that do want to, it's usually down to the fact that they have family members in the UK already so they think it might be easier for them to re-establish their lives, or they speak English."
Related