When the Awards are handed out today in London, it is the stars and makers of 'The Night Manager' who will be stepping up on stage to take home their gong. Was it Tom Hiddleston's bottom what won it? Well, very possibly, but also the fact that its glamorous settings, charismatic villains and an enigmatic hero competed with anything the cinema has to offer...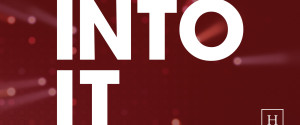 In the latest episode of 'Into It', we're discussing the TV drama that's had everyone talking, The Moorside, which tells the story of the disappearance of Shannon Matthews in 2008. While the two-part series has won critical acclaim, some have suggested that focussing on a real-life case involving a child so soon after the event is in bad taste.
ames Bond never dies! The man keeps dodging bullets, punches, knives, bombs- he should be made into a hand held waxwork because he'd make a great lucky charm for anyone crossing a war zone. In real life, the man would have disappeared several films ago.
In short, any successful modern brand, whether a showbiz personality, a consumer product or a big corporation, must constantly live out its narrative, stand by its values - and above all keep feeding the beast with more and more content. Swift and Hiddelston's relationship, whether it is real or fake or somewhere in between, achieves this in spades...
Talent agents and quite possibly estate agents; after all, anything for a bit of commission, are feverishly pushing their clients forward. Any thesp...
Right now there is only one name on the lips of 40-something women across the country. Move over Daniel Craig, Hugh Jackman and your ilk - Tom Hiddleston is the new man on the block. I know I am not the only one who feels like this - my Facebook sharing of a video of TH dancing last week demonstrated that he is not just my guilty pleasure.
As my budding writer displayed so beautifully in point two, text talk drives me insane. It is really so taxing to write, 'I am' as opposed to 'ima' (vomit), or another favourite among word thieves, 'yea'. I think they mean 'yeah' but by that point, I've lost interest.
It's fair to say I've found a new love of the theatre, and modern tech means that people can experience the west end from hundreds of locations around the world. This is truly exciting. Not only that, but I think I am a Shakespeare convert.
My friend asked me if I would write this as a review, but I wanted it to be more so about my experience of the theatre. But I may as well say here that this play was one of the most incredible performances I have ever seen.
The Donmar's production of Shakespeare's Coriolanus is a vivid, dramatic production that brings out all the blood, bravery and heartbreak in this tragedy. And its leading man steals the show with a remarkable performance.
Temperatures can fall to as low as minus six. In previous winters families have been known to burn their possessions just to stay warm. For little children, struggling against the cold and the wet, the brutality of winter could prove deadly.
Let's get a few facts about Thor: The Dark World out in the open from the outset. It is the shortest Marvel film to date and as such it rarely drags or feels baggy. It is also the funniest Marvel film to date, which considering previous films have had the likes of Robert Downey Jr. in them is no mean feat.
Of this current golden age of female British directors (Andrea Arnold, Clio Barnard, Lynne Ramsay, Lucy Walker and Sophie Fiennes, to name a few), Joanna Hogg is the Terrence Malick, the understated maverick and perhaps the most intriguing of the lot.
Ever since Samuel L. Jackson first popped up as Nick Fury in the end credits of Iron Man back in 2008, fans the world over have been eagerly awaiting the time when the one-eyed Director of S.H.I.E.L.D. would bring together these superheroes for the holy grail of comic book movies. Well Marvel fans, the time has come.