Paralympic athelete Oscar Pistorius has been arrested on suspicion of murder after the fatal shooting of a woman believed to be his girlfriend.
Police said a 26-year-old-man has been arrested after a 30-year-old woman, named by South African media as Pistorius' girlfriend Reeva Steenkamp, was shot dead in the early hours of Thursday morning at the sprinter's home in Pretoria. Pistorius on his way to court
Paramedics were called between about 4am and 5am after the woman was shot twice in the head and possibly the arm, according to the BBC.
Police have recovered a 9mm pistol from the scene.
He was also extremely conscious about his safety whilst in his native South Africa and reportedly kept a pistol by his bed and a machine gun by his window. According to official figures, 13 in 100 people own a gun in South Africa. Oscar and Reeva at a recent event
In 2004 former Springbok rugby player Rudi Visagie shot dead his 19-year-old daughter Marlé when he heard her Volkswagen Golf being driven away at 5am.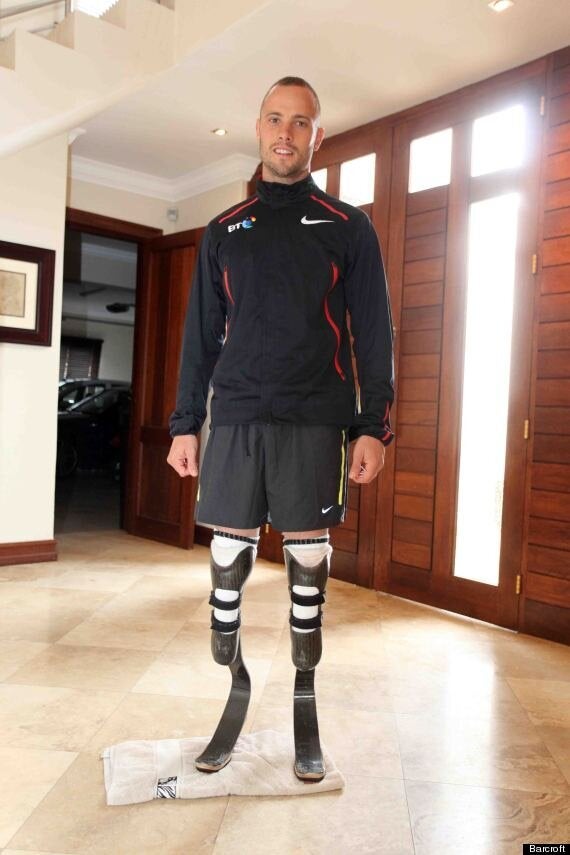 Pistorius at his home in South Africa
However exact circumstances surrounding the incident remain unclear and when police arrived at the house they found paramedics already in attendance. The woman was declared dead at the scene and a hearse was later seen taking the body away, ITV reports.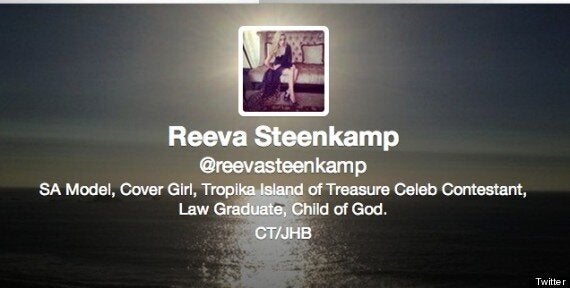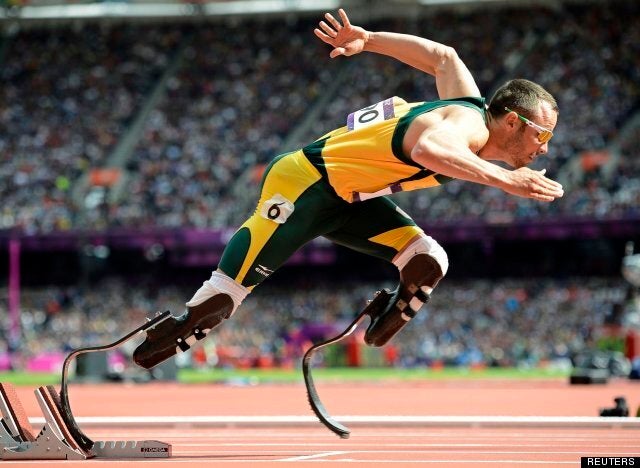 Pistorius was the first double amputee to compete in the Olympics
According to Pistorius' lawyer, Oscar is "doing fine, but he's very emotional," reported journalist Barry Bateman in South Africa. Pistorius is believed to appear in Pretoria Magistrate's Court later on Thursday and is currently being held at the Newlock Court at Pretoria Central Prison.
Police said in a statement: "we can't comment on his emotional well-being, but he is traumatised after losing someone close to him."
Pistorius is regarded as a sporting hero by many after being the first double amputee to compete in the Olympics. Along with his sporting achievements he also worked as a male model and was named one of the sexiest men alive by People Magazine. Pistorius is known as the Blade Runner because of the ground-breaking prosthetics he uses for racing. A forensics van leaves the guarded compound where Pistorius lives
He made history at the London 2012 Olympics when he became the first amputee sprinter to compete in the able-bodied Games, running in the 400m and 4x400m relay.
The Johannesburg-born athlete, who was born without fibulas in his legs and had the limbs amputated below the knee when he was 11 months old, had to win a legal battle over his blades with the International Association of Athletics Federations (IAAF) in 2008 for the right to compete in able-bodied competition. Pistorius celebrates winning Gold in the Men's 400m in London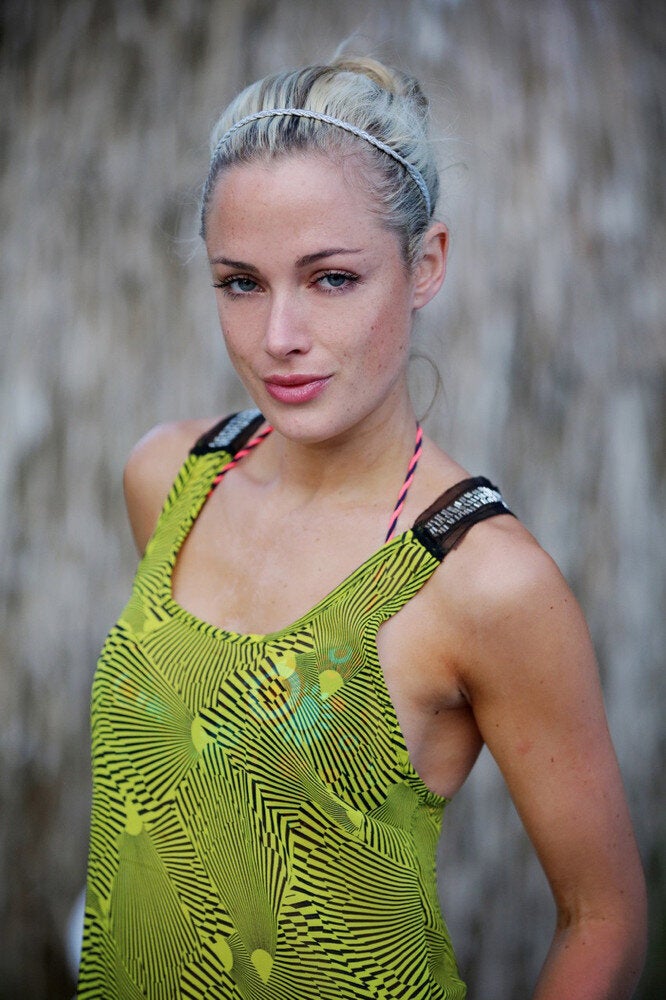 Reeva Steenkamp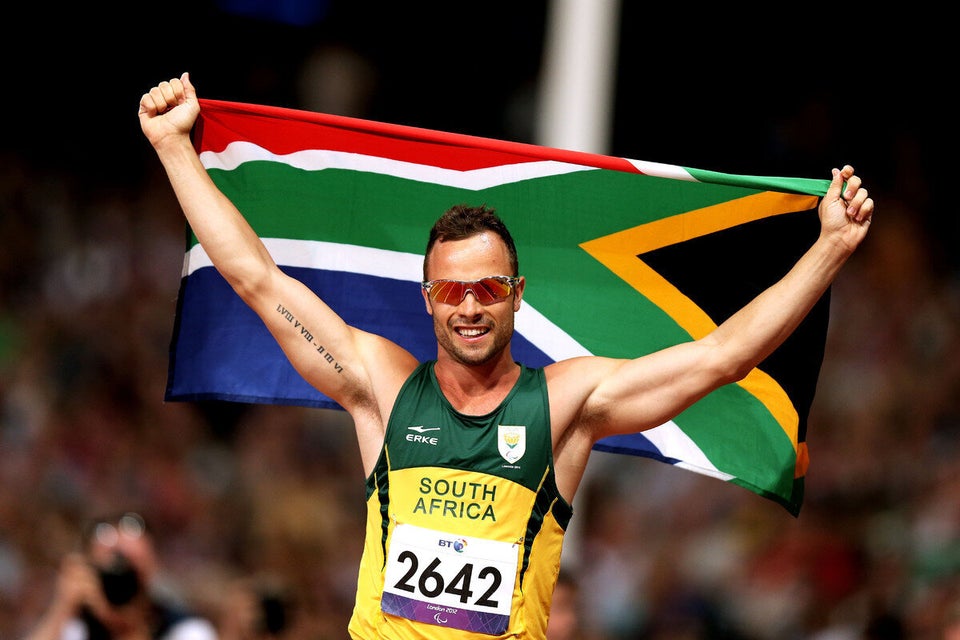 Oscar Pistorius's career in pictures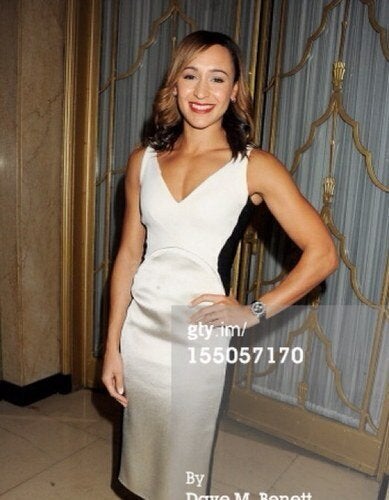 Oscar Pistorious: Reaction Tweets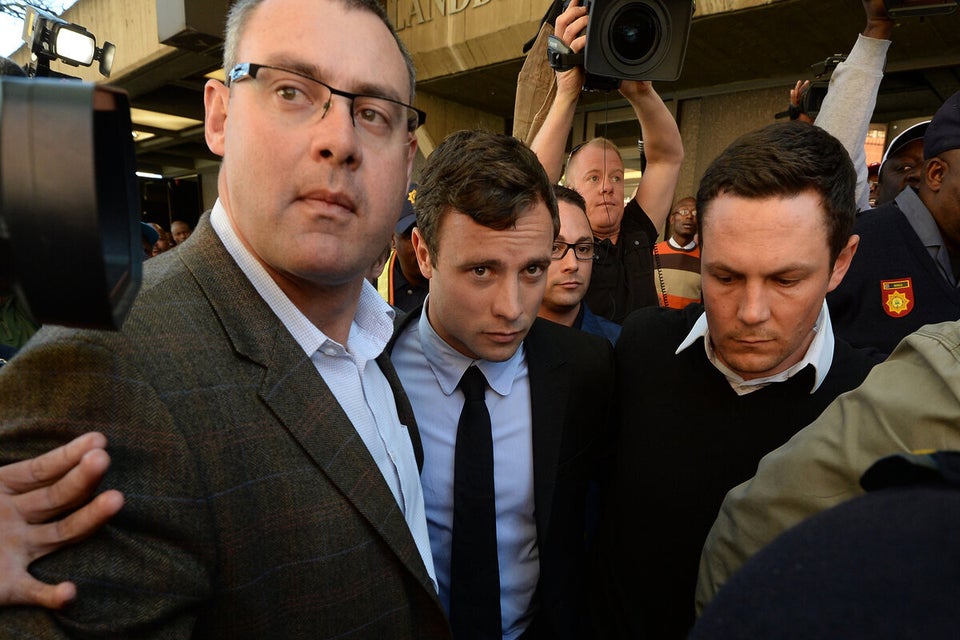 Oscar Pistorius Shooting in pictures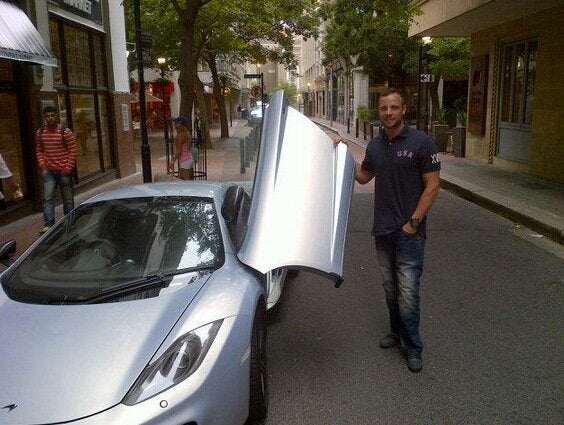 Oscar Pistorius life style revealed through Twitter