Rumours are circulating that Danny Boyle will be directing Margaret Thatcher's funeral at St Paul's Cathedral, after plans were leaked to Huffington Post UK Comedy.
According to the running order we have obtained, the funeral - or 'closing ceremony', as some are calling it - will open with Kenneth Branagh reciting the prayer of St Francis of Assis ("Where there is discord, may we bring harmony"), after which the Queen will arrive at the cathedral by parachute.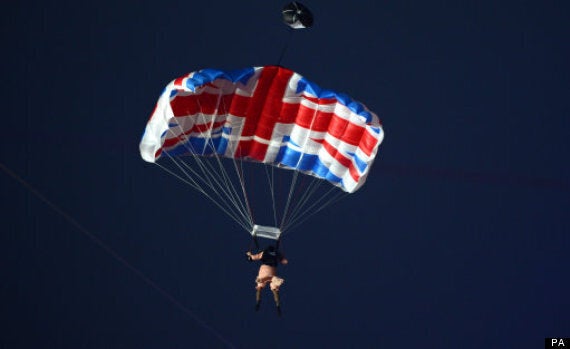 The Queen arriving at St Paul's Cathedral
The staged numbers will include hundreds of coal mines being erected only to be dismantled, and a million candles being lit to finally reveal the word 'GOTCHA'.
Tightly choreographed dance routines, meanwhile, will see hundreds of private hospital nurses dancing on the grave of the NHS, a thousand bankers jumping up and down on piles of cash, and a re-enactment of the poll tax riots set to Mike Oldfield's 'Tubular Bells'. Members of the public will be able to view the funeral on big screens outside the cathedral
It is thought that Emeli Sande will sing at least 50 times - opening with 'Ding Dong! The Witch Is Dead' and ending with a medley of '80s protest songs. The ceremony will then close with Sir Paul McCartney leading the audience in a singalong version of 'Maggie Mae'. Inside St Paul's Cathedral: an artist's impression
"We think there's something for everyone - pomp and circumstance for the Thatcherites and subversive messages for the lefties," a St Paul's insider told us. "It will be a celebration of all that made Britain great. And terrible."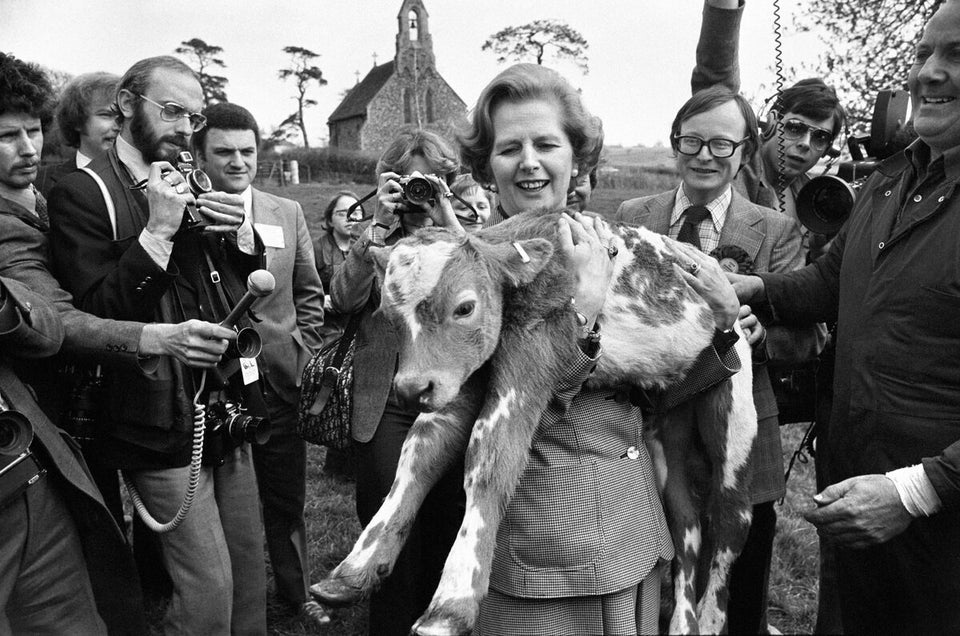 Margaret Thatcher's Colourful Moments