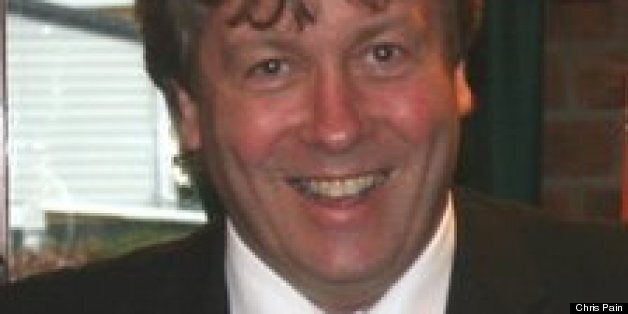 Three Ukip councillors are being investigated by police for allegedly posting racist comments on social media sites.
A post on the Facebook page of Chris Pain, the party leader of Lincolnshire County Council, called illegal immigrants "sandal-wearing, bomb-making, camel-riding, goat-f******, ragheads".
Pain maintains the comments are the result of his account being hacked.
He told the Lincolnshire Echo: "This is the biggest load of rubbish I have ever heard. People have been in my Facebook account loads and it is not fair.
"This has happened at least three times."
"However we don't hang a man until he's proven guilty and at the moment Chris is saying that his account was hacked."
Ukip leader Nigel Farage has insisted he would not expel members for voicing "old-fashioned" views about homosexuality, as he accused the government of "picking a war with middle England" over gay marriage.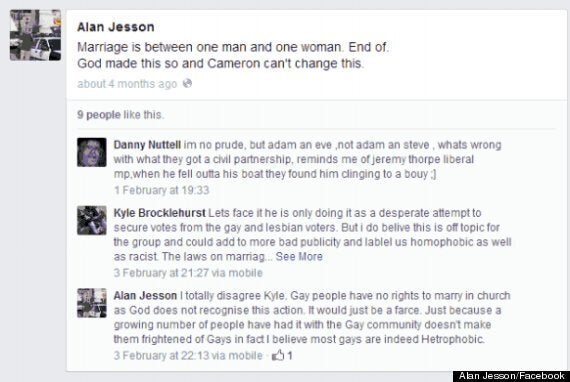 Jesson appears to make both Islamaphobic and homophobic remarks
Jesson said: "I am shocked my good name is being dragged through the mud. They are not my comments
Tiggs Keywood-Wainwright, the third Ukip councillor being investigated, wrote of immigrants: "Put them in a box so they can't fight back and ship them off as cargo."
Last week Pain and 15 other Ukip councillors were forced to defend their decision not to sign an anti-racism pledge.
Related