A 7ft tall headstone shaped like SpongeBob SquarePants has been removed from the grave of an Iraq war veteran because cemetery bosses deemed it "inappropriate".
The smiling cartoon memorial was erected in the grounds of a Cincinnati graveyard by the family of Sergeant Kimberly Walker, eight months after she was found strangled in a hotel room.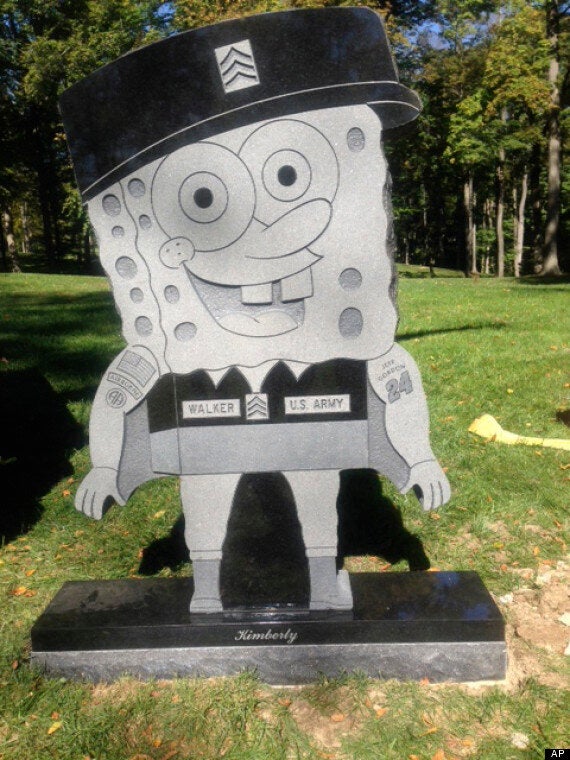 The SpongeBob SquarePants memorial to Sgt Kimberly Walker has been removed
But both have been removed, with Spring Grove cemetery president Gary Freytag telling the agency the family will be reimbursed, but that: "We've decided that they aren't appropriate for our historic cemetery and they can't be displayed here."
"Her bathroom - everything was SpongeBob. Her bed, her sheets, everything was SpongeBob," she revealed.
Freytag and the family are due to meet on Tuesday to try and come to an agreement.
Related