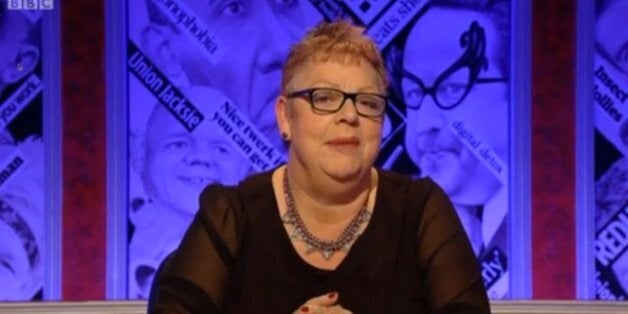 The BBC has apologised over Jo Brand's cocaine joke about Prince Harry - but only because she wrongly used the name of his friend in the gag.
The corporation has been defiant over the joke, as 'Have I Got News For You' panellists discussed the royal christening.
Brand, who was hosting the show, said: "George's godparents include Hugh van Cutsem... I presume that's a nickname as in Hugh van cuts 'em and Harry then snorts 'em."
The godparent is called William van Cutsem. His father, who died in September, and his brother, are both called Hugh van Cutsem.
A BBC spokesman told HuffPost UK: "We apologise for the factual inaccuracy in last Friday's programme and have edited iPlayer and future repeats accordingly."
But the original joke, branded "disgraceful, shoddy, appalling and out of order" by Tory defence minister Anna Soubry added, has not been apologised for.
Responding to the row last weekend, a BBC spokesman said: "Have I Got News For You is a satirical news quiz and the audience is used to the often irreverent humour. This was clearly a tongue-in-cheek comment."