 Barack Obama has paid tribute to late actor Harold Ramis, describing him as "one of America's greatest satirists".
In a statement issued via the White House twitter account, the American President said: "When we watched his movies . . . we didn't just laugh until it hurt. We questioned authority. We identified with the outsider. We rooted for the underdog. And through it all, we never lost our faith in happy endings."
The 69-year-old was known as much for his off-screen work - writing the Ghostbusters films, along with 'Groundhog Day' and 'Analyze This' - as he was for playing Dr Egon Spengler in front of the camera.
Ghostbusters co-star Dan Aykroyd, Billy Crystal and William Shatner were just some of those who have also tweeted their sadness at his death.
Keep scrolling for Ramis's top ten comedies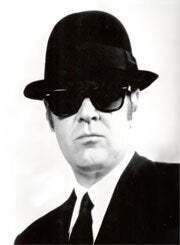 Harold Ramis twitter tributes