"Schwein" translates as pig, and although the likelihood is the two tabloids merely referred to the German midfielder's second yellow card for a foul on Wayne Rooney, swine is literally defined as a "pig" and "contemptible or unpleasant person".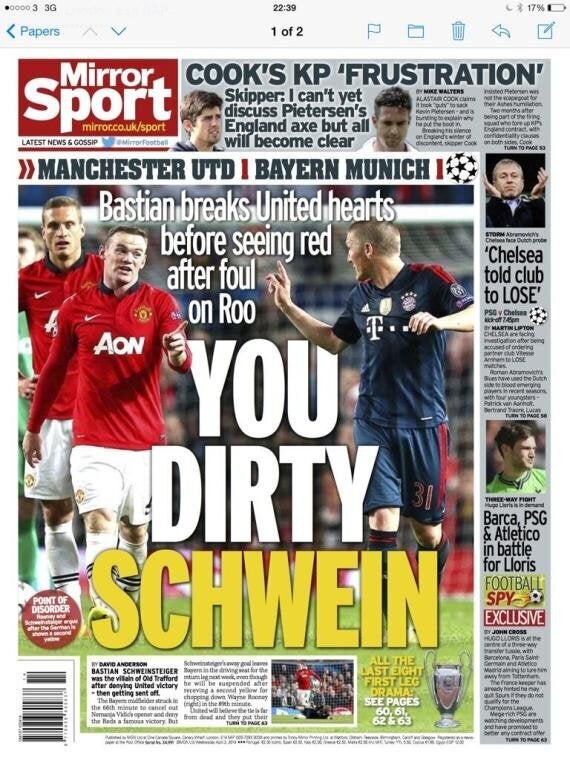 Bayern are angry about the Mirror's headline
The Sun did not use the pun for their splash, however it was the top headline on their website, and Bayern have denied them access to attend next Wednesday's return leg.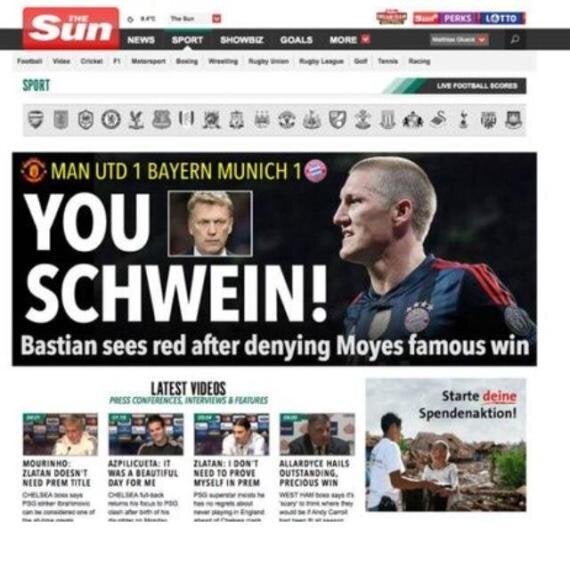 The Sun used the "Schwein" line on their website
Bayern labelled the puns "disrespectful, discriminatory and personally insulting" and added it would "not be accepted as a form of reporting".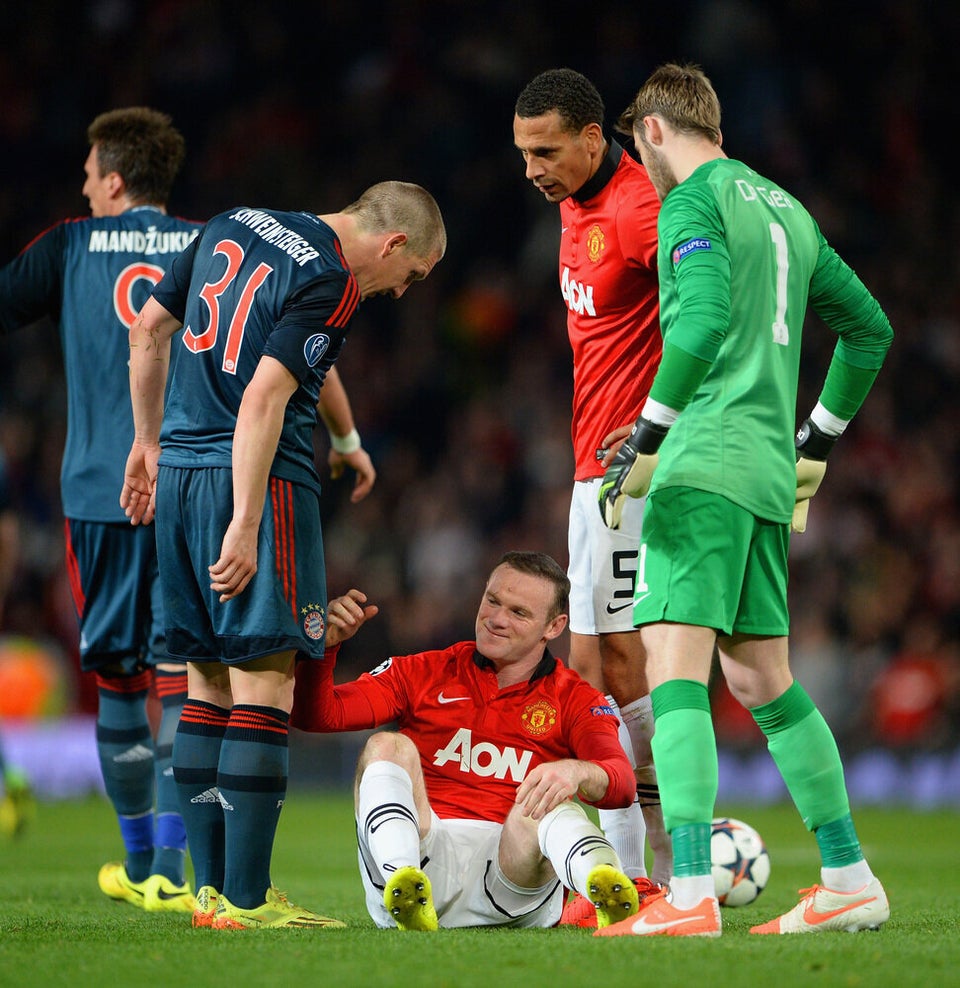 United 1-1 Bayern
Related