Oscar Pistorius has broken down after his trial was shown graphic images of Reeva Steenkamp's head and told it had "exploded" like a watermelon when he fatally shot her.
The photo of Steenkamp, whom the Paralympian denies murdering, was shown after a video was played to the court of Pistorius firing at watermelons on a shooting range.
There were gasps in the Pretoria court as the bloody image was shown and prosecutor Gerrie Nel said: "You can see that the melon exploded. The same thing happened to Reeva's head. It exploded."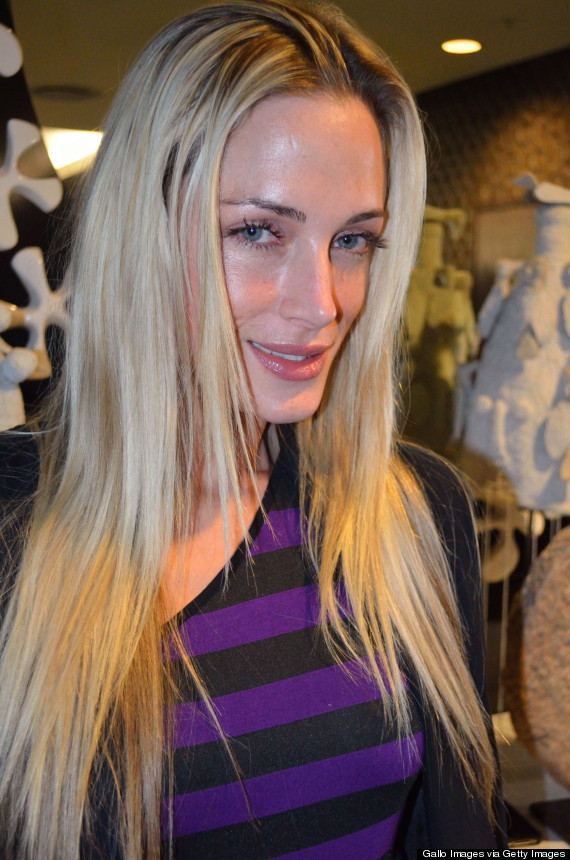 The image of Reeva Steenkamp's injuries was the first that the court has seen at the trial
When Mr Nel told him to look at the pictures, Pistorius replied: "I touched her head that night, I don't need the torment of looking at the picture." His face turned red and he clasped his hands in prayer, rocking back and forth and crying softly.
As Pistorius became emotional, the court was adjourned and Pistorius left the court with his psychologist.
It is the first time an image of Steenkamp's body has been shown in court and no warning was given, despite the fact that Steenkamp's mother was in court.
Even journalists in the court said they were shaken by the image's sudden appearance.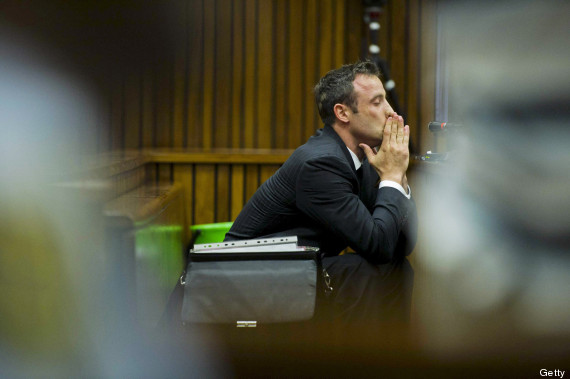 The trial was adjourned after the image was shown as Pistorius became emotional
Pistorius shot Steenkamp on Valentine's Day 2013 but said he believed she was an intruder breaking in.
Mr Nel and Barry Roux, Pistorious' lawyer, had argued over whether the video of Pistorius shooting watermelons could be played, with Mr Roux said introducing it was an "ambush".
In the video, Pistorius refers to the gun he was using as a "zombie stopper" after seeing its affect on watermelons.
TOP STORIES TODAY
When the trial returned, the prosecutor asked him if he fired at watermelons because he wanted to know what affect the ammunition would have on humans.
Pistorius replied: "The comments I made on that day were distasteful but they related to zombies, not human beings."
Earlier on Wednesday, Mr Nel told Pistorius to "say it, say you killed Reeva Steenkamp."
Pistorius quietly answered: "I did, m'lady. I have a responsibility to Reeva and myself to tell the truth."