Ukip has spent most of the election complaining about hostility from the media, but on Monday nearly all of front pages carry triumphant headlines about the party's victory in the European election, in a poll that saw a surge for right wing parties sceptical or hostile to the EU.
The Sun ran a picture of David Cameron and Ed Miliband as a fish beneath the headline 'Ukippered! Farage Has Cam And Mili For Breakfast'.
At least they're not Nick Clegg, whose face is pictured in a small slice of toast under the headline '..And Clegg's Toast', after the Lib Dems retained just one of their MEPs.
The Daily Express described the result as a "huge victory for our crusade" for an referendum on leaving the EU, reporting the result would guarantee one.
Story continues beneath slideshow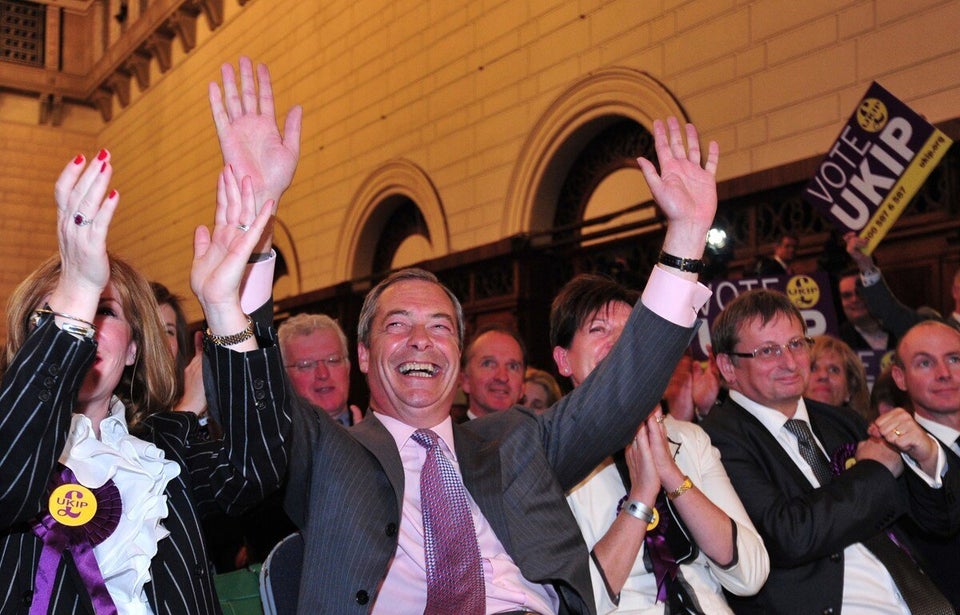 European and local council elections
The Daily Mail said the main parties had been "humiliated" by Nigel Farage's party.
The Times, The Guardian and The Independent all focussed on the surge in right wing parties across the continent.
The biggest right wing winner in the polls was France's anti-immigration Front National, which won a quarter of the vote there, hugely outperforming the governing Socialist Party.