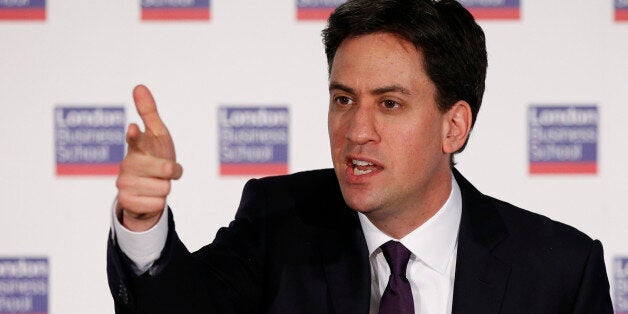 Ed Miliband has said he will not change course on Europe, despite calls from within his own party to hold an in/out referendum on Britain's EU membership in the wake of hugely disappointing results in the European Parliament elections. Labour polled well in London, but barely scraped into second place behind Ukip nationally.
Miliband's advantage of less than two percentage points over Conservatives was well below the 6% margin racked up by Neil Kinnock in the Euro-elections before he went down to defeat in 1992.
Ukip leader Nigel Farage predicted that Miliband would bow to pressure from his own supporters by the time of Labour's annual conference in September and pledge an in/out referendum within the next Parliament. And veteran Labour MPs Frank Field and Austin Mitchell said it was time for the party to offer voters a choice.
Miliband recognised that last night's results - in which Labour won 20 MEPs on a 25.4% vote share - reflected "a deep sense of discontent" with politics among voters. He said: "Labour made real progress in these elections, pushing the Tories into third place for the first time ever in a national election. But I think what last night also reflects - including among those who voted for Ukip - is a desire for Europe to work better for Britain, and also a deep sense of discontent with the way this country is run and the way our economy works. I am absolutely determined over the next year to show people that Labour can bring the change that this country desperately needs."
On Europe, he said he would stick to the policy unveiled earlier this year to hold a referendum only if there are proposals to transfer new powers to Brussels - something he believes is unlikely in the course of the next Parliament. We set out our position for the general election on the European referendum. We will have a referendum if there is any transfer of powers from Britain to the European Union," he said.
Shadow business secretary Chuka Umunna acknowledged that next year's general election was not "in the bag" for Labour and said the party - which has been accused by some activists of failing to confront the Ukip threat - must now take the debate with Farage's party "seriously".
But former minister Field warned that the leadership was "in denial" and the party was facing a "catastrophe" in the May 7 2015 poll unless it changes course. Field told the Daily Telegraph: "We have to offer a referendum. Ordinary voters think Labour's position is untenable.
"We will have a catastrophe at the next election if we go on like this. Our voters are trying to give us one last chance and tell us they want change. He has got to free himself from this or he will drag us down with him."
And Grimsby MP Mr Mitchell tweeted: "It's not Labour's job to say 'the Brits don't really want to pull out of EU'. Let the people tell us what they want."
Graham Stringer, MP for Blackley and Broughton, told the BBC: "While these elections were about Europe and there was certainly some protest vote, there were also some people voting against the direction this country is going in Europe. Unless we have a policy response to that, which has to be as a minimum to give people a referendum, then we are going to lose votes."
John Mills, chair of pressure group Labour for a Referendum said, "The British people have clearly voted for parties offering a referendum on our membership of the European Union. In some areas Ukip are taking Labour votes. Surely now the Labour Party needs to examine its European policy and commit to holding an in/out referendum."
Speaking on Swedish television, Blair said: "Of course we should be worried when a party like Ukip comes first in the European election, it would be foolish not to be. But on the other hand we also have to stand for what is correct and right for the future of Britain in the 21st century.
"When the world is changing so fast, to end up having the debate dominated by anti-immigrant feeling and a desire to get Britain out of Europe, these are not solutions for the 21st century. They might be expressions of anger about what is happening in the world but they are not answers to what is happening in the world."
Prominent backbencher John Mann warned that Labour could not rely on the "one more push" strategy that failed in the 1992 election, when Kinnock was defeated after leading in the polls for many months. Rather than Miliband, the Bassetlaw MP pointed the finger of blame for last night's results at the shadow cabinet.
"This issue for Labour is not about a leadership battle but whether shadow cabinet steps up to the mark and includes working class aspiration," tweeted Mann. "Labour drew false comfort before 1992 - 'just one more push'. It would be foolish to repeat that error. We ignore Ukip at our peril."
Barrow and Furness MP John Woodcock said that Labour needed to "raise our game" but urged activists not to form "the traditional circular firing squad" and turn their fire on one another, but to keep up the attack on Tories and Ukip. Writing on the LabourList website, Woodcock said: "There is so much more to do, but we can win back trust and win the general election. We face a bad Government that has let down those who voted for it and does not deserve a second term."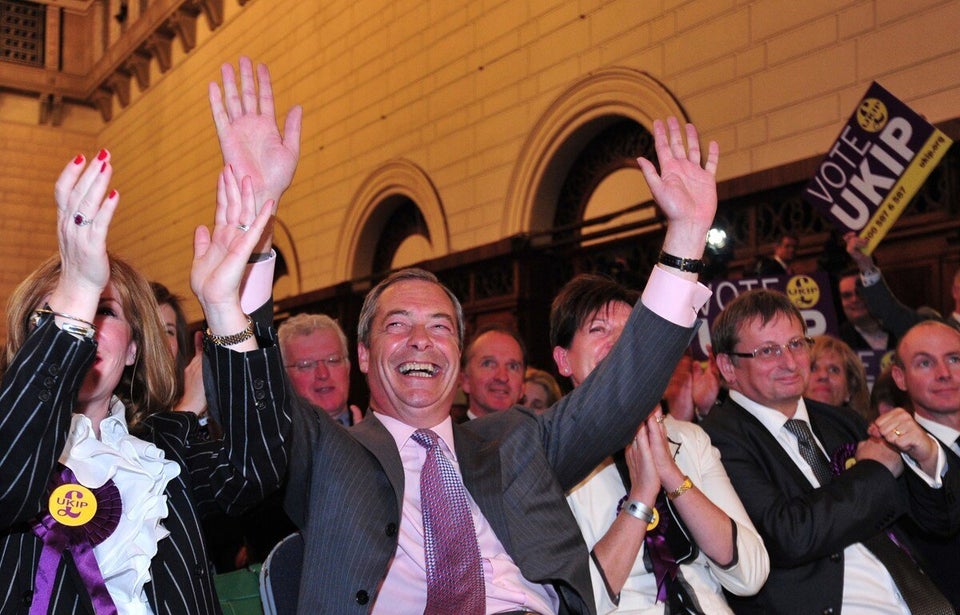 European and local council elections