Nigel Farage was looking tired and appeared to have suddenly gone grey as he gave an TV interview on Monday morning, after a night of election results coming in that showed Ukip had won the most votes of any party in Britain.
The appearance of Farage, who has said the party needs to tackle the impression it is a "one man band" that could not exist without him, was a stark contrast to Thursday, when he was pictured at a polling station looking much more spritely.
The Ukip leader has hinted he is overworked and said his party is currently too reliant on him and his public profile.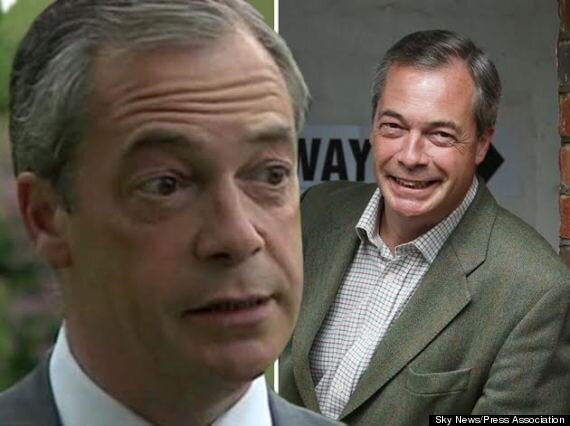 Farage on Monday morning (left) and on polling day last week (right)
Farage has pledged to cut his workload and media appearances by raising the public profile of other Ukip figures, saying people will be less likely to vote for the party in next year's general election if they know nothing about the other people in it.
Speaking on Radio Four, Farage said: "In terms of the European election campaign, I have been very much the dominant figure in the campaign, yes.
"I accept that and I don't think in terms of this election that's necessarily been a handicap."
He added the party was "pushing ahead" with new spokespeople who would do more media appearances to raise their profile.
He said this was "because I don't think people will vote for us in a general election in big numbers if they think it's a one-man band. I intend to change that over the summer".