Headspace, the masters of online meditation, have unveiled a new version of their app that promises to make switching off and zoning out even easier.
They've taken the comments and suggestions of hundreds of users on board and have developed something that fits very well into a modern, busy lifestyle.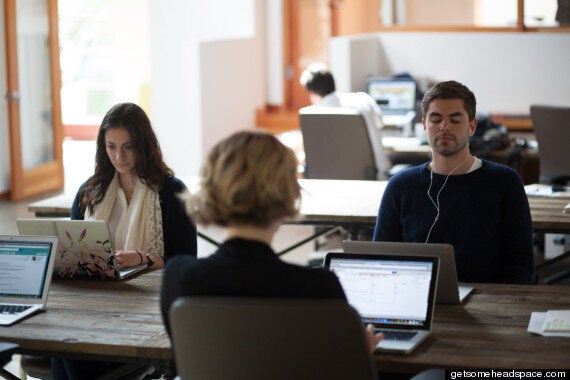 As we gathered at the Royal Society of Medicine in London, founders Andy Puddicombe - former monk, juggler and meditation guru - and Rich Pierson - former ad executive - revealed the upgrades and add-ons.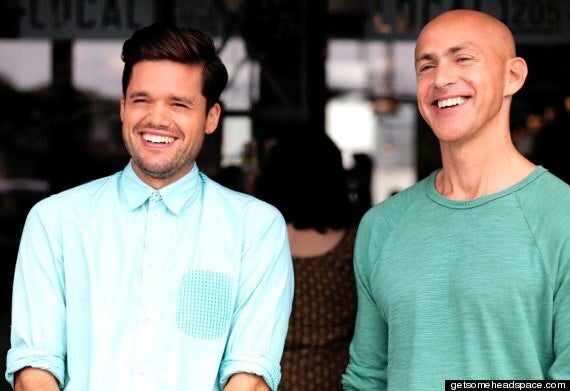 Rich (left), Andy (right)
Version 1 involves signing up to Take 10 - where you meditate for 10 minutes a day to the sounds of Andy's voice guiding you through each step. You then progress onto Take 15, Take 20 and then it focusses on different aspects of life such as creativity, mind and heart.
The key bugbears with version 1 is that you have to do it sequentially (you can't just pick and choose) and if you happen to go on holiday with no access to wi-fi your meditation has to be put on hold as it requires internet access.
Version 2 not only looks snazzier, but it's divided up into areas that people said they needed help with from addiction to eating, health to anxiety. You can then choose how long you want to do that session for - a flexibility that wasn't available in the older version and will allow time-poor people to tailor their meditation that day according to their timetable.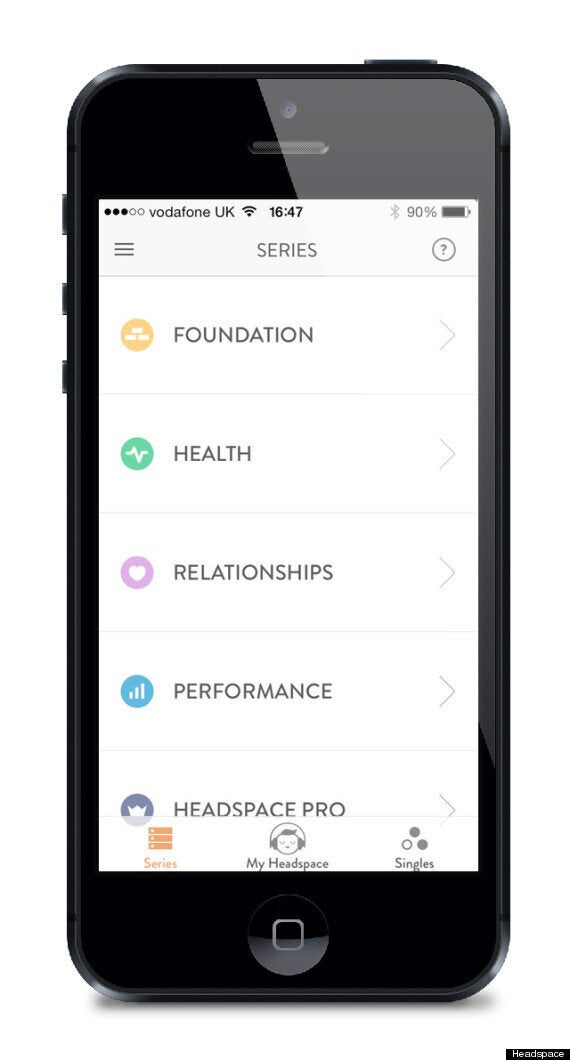 One of the best additions has to be the SOS section, which is targeted to people having a crisis, a bad day or a meltdown and who need immediate help. Also- you can now download sessions ahead of time.
After the launch, there was a panel discussion with Headspace chief medical officer Dr David Cox, Team GB psychologist Katie Warriner, Etienne Stott, the Olympic gold medallist who credited Headspace with giving him a quality of life back, and Arianna Huffington.
Alongside him was Katie who introduced him to the meditation app, who said that it could help professional athletes immensely by easing the pressure of worry and anxiety around performance.
As Andy said, the key to contentment is to be "comfortable with being uncomfortable".
Talking about why Headspace has become such an essential part of the debate around mindfulness and wellbeing, Arianna said: "We're under a collective delusion about burnout."
She revealed that since getting 7 - 8 hours of sleep a night, it has revolutionised how she thinks, acts and her decision-making.
For more information, visit Headspace The new app launches on 26 June.