Kim Kardashian has shared a snap of herself relaxing in Mexico, where she's currently enjoying her second honeymoon with new husband Kanye West.
After spending a week in Ireland, followed by a few days in Prague, Kim and Kanye clearly decided it was time for some sunshine and jetted off to a private villa.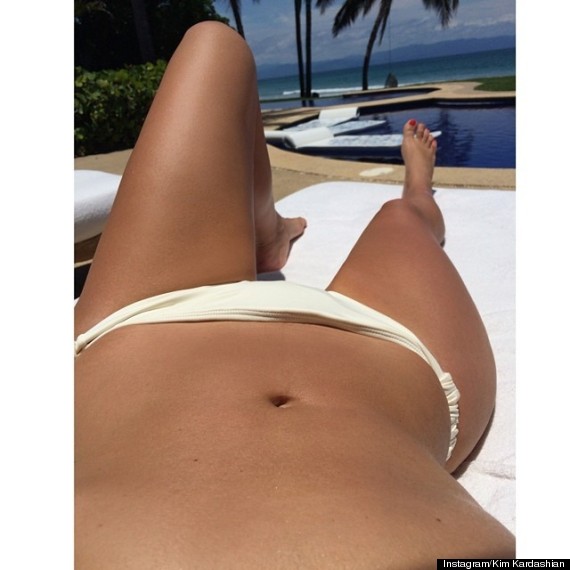 Kim's bikini selfie
In the snap, Kim shows off her figure in a tiny white bikini, while another holiday post shows two pairs of sunglasses sat by the side of a pool.
The couple are believed to be staying at a private villa in Punta Mita, as the guests of US celebrity Joe Francis.
The reality TV star has been reminiscing about her Florence wedding while on holiday and shared a new wedding snap earlier in the week, featuring the couple and their daughter North.
Khloe Kardashian also shared a snap from the wedding, although in her picture the sisters didn't exactly look like they were having a great time.
The build-up to Kim and Kanye's wedding will be shown on the current series of 'Keeping Up With The Kardashians', however, it's unlikely that the private ceremony will feature on the show.
Kim's Instagram photos often receive a lot of attention and a snap of herself sharing a kiss with Kanye after tying the knot broke Instagram's record for the most amount of likes on one snap.
As expected, Kanye's wedding present for Kim was unusual. The rapper decided to treat his new wife to a painting of herself, wearing nothing but a pair of stilettos.
LIKE US ON FACEBOOK | FOLLOW US ON TWITTER