UPDATE Not An Onion Headline: North Korea Complains To The UN's Ban Ki Moon About Seth Rogen Comedy
A North Korean official has warned of a "resolute and merciless response" to a Hollywoodcomedy about an assassination bid on supreme leader Kim Jong Un.
A foreign ministry spokesman said in a statement cited by AFP: "The act of making and screening such a movie that portrays the attack on our top leadership… is a most wanton act of terror and act of war, and is absolutely intolerable."
The statement was released via the official Korean Central News Agency and calls for The Interview to be banned by the US government.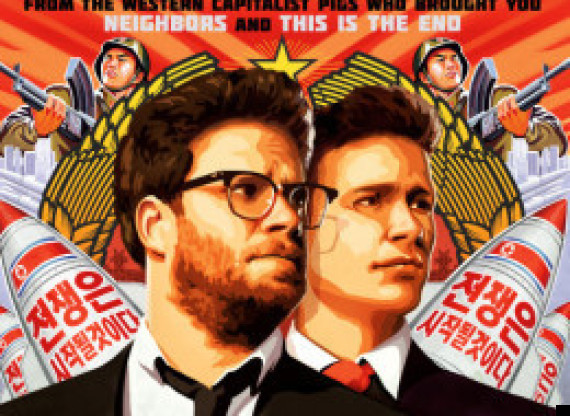 The film is set to be released in the US on 10 October
It stars James Franco as a TV host and Seth Rogen as his producer, with the plot seeing the pair being sent to the Communist state to assassinate Kim after landing an interview with him.
Kim Myong Chol, an executive director of The Centre for North Korea-US Peace and "unofficial spokesman" for the regime slammed the film last week.
He told The Telegraph: "There is a special irony in this storyline as it shows the desperation of the US government and American society.
"A film about the assassination of a foreign leader mirrors what the US has done in Afghanistan, Iraq, Syria and Ukraine. And let us not forget who killed [President John F.] Kennedy - Americans. In fact, President [Barack] Obama should be careful in case the US military wants to kill him as well."
The movie is scheduled for release in the US on 10 October.