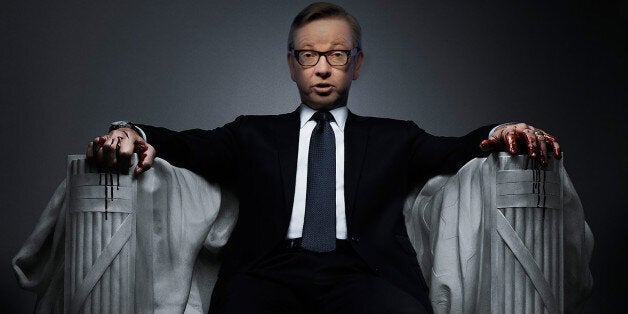 Michael Gove has been removed as education secretary by David Cameron, in a dramatic cabinet reshuffle worthy of a HBO miniseries.
Somewhat unsurprisingly, House Of Cards references were flying around thick and fast Tuesday morning after it was announced Gove had been sacked from his previous post and moved to become the chief whip, charged with keeping Conservative MPs in line.
The move has been branded a demotion for Gove, who was less than popular with teachers. However with most of his education reforms in place, he may be more than happy to take on a bigger role in party strategy and election planning... Frank Underwood style.
As Underwood once remarked in the TV show: "Power is a lot like real estate. It's all about location, location, location. The closer you are to the source, the higher your property value."
David Cameron announced this morning that Gove would also have "an enhanced role in campaigning and doing broadcast media interviews" as the 2015 general election draws near.
In the original British 1990 series of House of Cards, Francis Urquhart is a Tory Chief Whip passed over for promotion, while in the US series, the newly elected Democratic President overlooks Chief Whip Francis 'Frank' Underwood for the job of Secretary of State.
The gloriously vicious men set out to get revenge and unseat their respective leaders, manipulating friends and foe alike and destroying anyone who stands in their way with a wry grin and a stab in the back.
Mild-mannered Gove, however, does not quite radiate the same twisted Machiavellian malevolence so successfully achieved by Ian Richardson or Kevin Spacey - ruthless, vengeful politicians who employ blackmail and murder to advance their pursuit of power.
But let us not forget the words uttered in Spacey's smooth-as-caramel South Carolina drawl: "For those of us climbing to the top of the food chain, there can be no mercy. There is but one rule: hunt or be hunted."
Or, as Francis Urquhart remarks: "Grind them under your heels like cigar butts."
Many took to Twitter to speculate whether the former education secretary may now be plotting a power-grab from the heart of government. The conclusion - unlikely.
As the Prime Minister shapes up to fight for a Conservative majority in next year's general election, treasury minister Nicky Morgan, 41, is set to replace Gove as one of a number of women and younger MPs being promoted by Cameron in a bid to counter perceptions that his Cabinet is too "male, pale and stale".
Women are expected to be among the winners in the reshuffle. Liz Truss has also been appointed environment secretary, replacing Owen Paterson.
Philip Hammond is the new foreign secretary, replacing Hague who takes Andrew Lansley's job as leader of the Commons. The former Tory leader will also stand down from parliament in 2015.
Michael Fallon has been appointed defence secretary, to replace Hammond.
Hague said taking on the role as leader of the Commons meant he would "finish in politics as I began – speaking in Parliament and campaigning among the voters".
Who's In And Who's Out: The Full List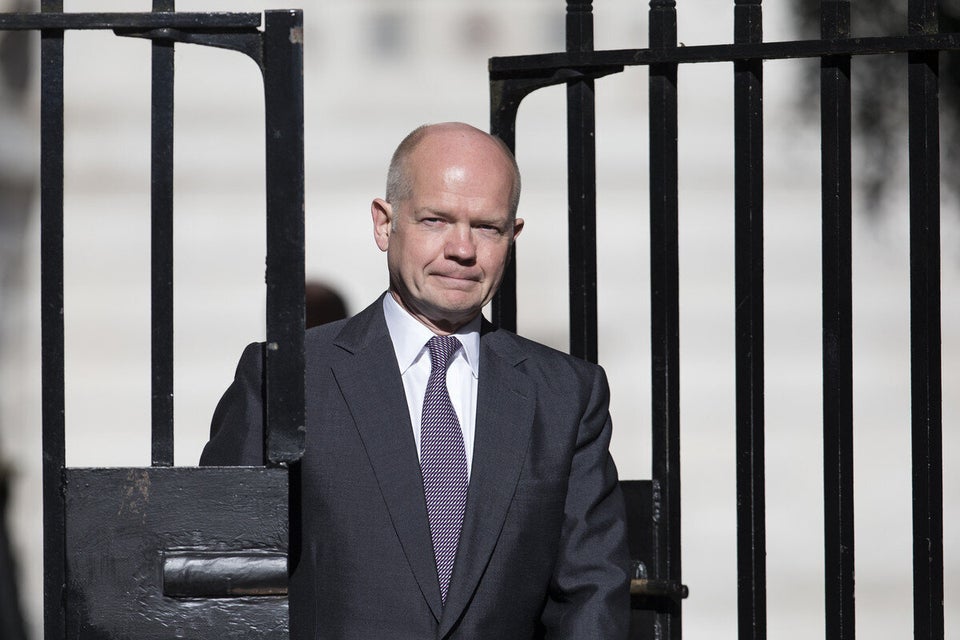 Reshuffle 2014: The Results