The world has reacted with shock to the shooting down of Malaysia Airlines flight MH17 on Friday.
Answers have been demanded after the jet was "blown out of the sky" but there is still no greater clarification about who is responsible for the loss of 298 lives.
The tragic plane crash in eastern Ukraine, which is reported to have been shot down by a missile, has dominated the front pages of the World's newspapers.
The Netherlands had 173 citizens on board the plane, which took off from Amsterdam. The country's daily paper De Telegraaf boldly declared "Terrorist attack" across its front page, with a picture of the devastation on the ground.
This haunting image on the front of the Dutch paper NRC Next took the most sombre tone to represent the tragic loss of lives.
In Malaysia, The Star reported "MH17 down: 295 feared dead in crash".
In the UK, meanwhile, many publications did not hold back on highlighting who they thought was responsible for the disaster.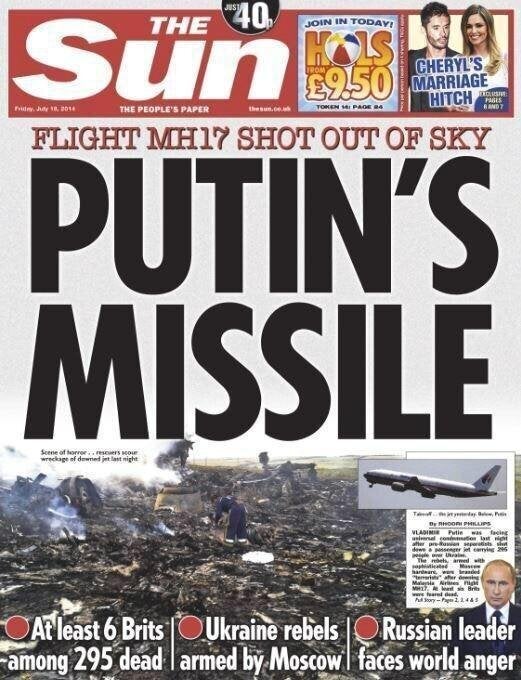 Malaysia Airlines MH17: The World Reacts