The Tour de France delayed the start of today's stage to hold a minute's silence in memory of those killed on the Malaysian Airlines plane that crashed on Thursday.
Riders on the Tour were preparing for stage 13 on Friday, the first into the Alps, when the tribute was made with members of two Dutch teams in the race are also wearing black armbands for the day. The Malaysian flight that was bound for Kuala Lumpar took off from Schiphol Airport and 173 of the casualties were from the Netherlands.
The plane was shot down in an "act of terrorism", Ukraine's president Petro Poroshenko has claimed while US authorities said intelligence analysis showed the plane had been hit by a surface-to-air missile, killing all crew and passengers.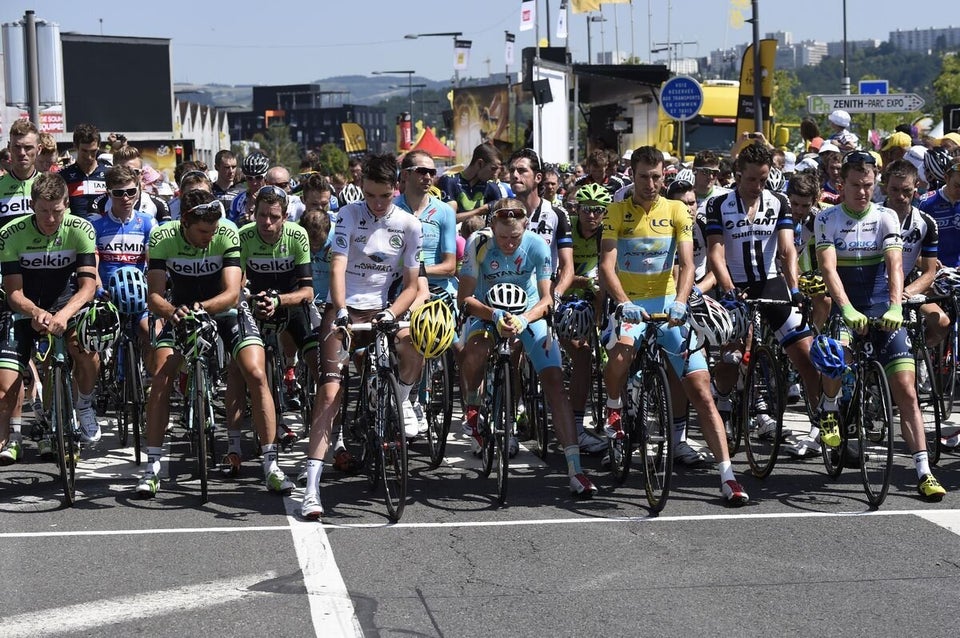 Le Tour's tribute to Malaysian Airline MH17