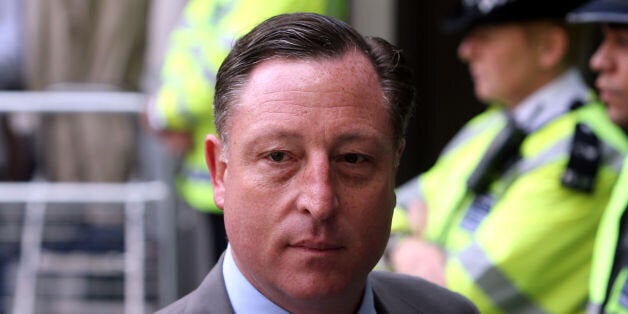 Former News of the World journalist Neville Thurlbeck has revealed he has been freed from prison just over a month into a six-month sentence for his role in the phone hacking scandal. The defunct tabloid's ex chief reporter wrote on his website that he had been released after being detained for the last 37 days at HMP Belmarsh in south-east London.
Thurlbeck pleaded guilty to conspiracy to unlawfully intercept communications and was jailed for six months as he was sentenced alongside former NotW editor Andy Coulson on July 4. A blog dated yesterday was posted on his website referring to opposition to statutory regulation of the press.
It said: "Apologies for the late posting of this but as I'm sure many of you are aware, I've been unavoidably detained in south-east London for the past 37 days. And now, finally released and a stone lighter ( I highly recommend the Belmarsh Diet), I thought I'd share with you a short argument against statutory regulation of the press which I advanced at the Oxford Union on July 2."
He went on to say that "despite being left in a 'Category A' prison" Coulson is "in good spirits" and "getting on well with his fellow inmates". Thurlbeck also dismissed reports that the former Downing Street spin doctor had been attacked as "totally untrue". He said: "We have been in each others' company for between 22 to 24 hours per day and I have witnessed nothing other than the hand of friendship to both of us. We would like to put the record straight on this."
The Ministry of Justice said it does not comment on where prisoners are held or when they are released. Those given a determinate sentence normally serve half of it behind bars. However, time spent on bail while subject to an electronically monitored curfew before the sentence is handed down can count towards the period spent behind bars, meaning an inmate can be released prior to the halfway point.
Related