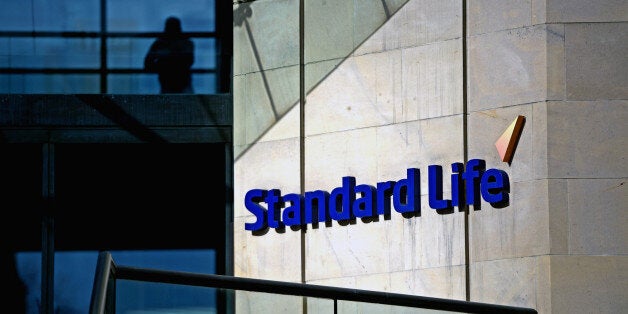 Scottish investment giant Standard Life has signalled that it would move parts of its business to England if Scots vote for independence next week.
The firm, which has been based in Scotland for 189 years, said it could move pensions, investments and other long-term savings held by UK consumers as part of precautionary measures to "help to ensure continuity and peace of mind".
Standard Life said in a statement that it was "planning for new regulated companies in England to which we could transfer parts of our business if there was a need to do so".
The Edinburgh-based firm has signalled that it could change its base of operations after warning in February that it would take "whatever action...necessary... including transferring parts of our operations from Scotland" to keep its business on track.
Any decision by Standard Life to move its operations south of the border would be a blow to nationalists, who have previously been adamant that the investment giant would stay in Scotland.
Meanwhile, Scottish first minister Alex Salmond said it was "nonsense" to suggest Standard Life was about to leave Scotland.
"On the way here I came past St Andrew Square, and in the corner you will find a substantial new office block being developed. Now I think it's a £90 million development which is being financed by Standard Life Investments," he said.
"That doesn't look like the actions of a company that has any intentions whatsoever of pulling out of Scotland."
Standard Life said that its contingency plans will also mean that all customers outside Scotland continue to be covered by existing UK protections, such as the Financial Services Compensation Scheme (FSCS), which is the UK's savings safety net and pays out up to £85,000 to a consumer if the financial firm they hold money with goes bust.
The statement continued: "Standard Life has a long history in Scotland - a heritage of which we are very proud and we hope that this continues but our responsibility is to protect the interests of our customers, our shareholders, our people and other stakeholders in our business."