A dog sparked a dramatic rescue operation after plunging 30ft into the sea. An RNLI lifeboat was scrambled to save Patterdale Terrier Archie after he fell over the edge of a cliff at Walton Backwaters in Essex.
The dog's owner Maxine Rule, who was also walking her partner's dog Lexi, told the Colchester Gazette: "Both dogs ran across the field, Archie got to the edge, stopped and then just went over. Lexi didn't follow, but was looking for another way down.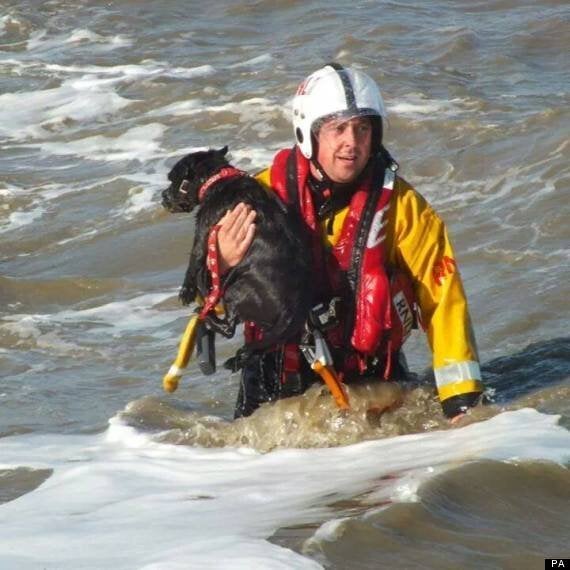 RNLI of crewman Darren Priestnall with dog Archie
"When I ran over, I could not believe the drop and thought he must be dead."
The inshore lifeboat from Harwich lifeboat station was on its way back from a fundraising event when it was contacted by Thames Coastguard during the incident earlier this month, an RNLI spokesman said.
Crewman Darren Priestnall plucked six-year-old Archie from the water and waded back to the shore to reunite him with his owner.
Popular in the Community