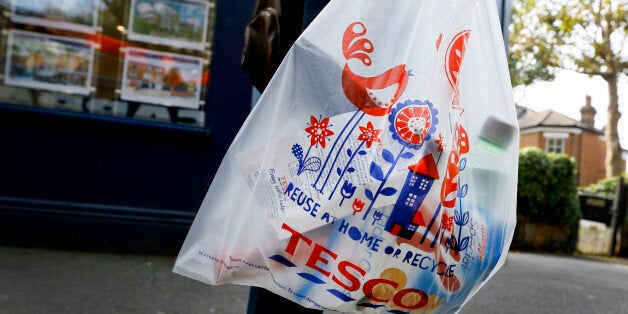 Tesco executives may be dragged before MPs to explain the supermarket giant's "stratospheric" error over its inflated profits guidance.
Adrian Bailey, chairman of Parliament's Business, Innovation and Skills Committee, told BBC Radio 5 Live it was "unbelievable" that a company of Tesco's size could get into such a mess.
He said bosses could be called before the committee to be grilled over the £250 million overstatement, with any inquiry likely to be extended to cover the wider UK grocery industry and its relationship with suppliers.
The troubled supermarket giant was also forced to u-turn and admit that no director had been in charge of its finances over the last five months.
The UK's accountancy watchdog, the Financial Reporting Council, has said it is monitoring the situation at Tesco closely but is powerless to do anything until the supermarket's own investigation has been completed.
Tesco issued its fourth profits warning of the year on Monday in a bombshell statement that sent its shares to their lowest level in a decade.
However, backing for the embattled chain came from an unlikely source today when Sports Direct International, which is controlled by Newcastle United owner Mike Ashley, placed a £43 million bet on the supermarket's recovery.
The retailer has entered into a put option agreement over 23 million shares, representing a 0.3% stake in the supermarket business.
Sports Direct said: "This investment reflects Sports Direct's growing relationship with Tesco and belief in Tesco's long-term future."
Tesco was forced to admit, in contrast to the impression given earlier in the week by chairman Sir Richard Broadbent, that its former finance director Laurie McIlwee had not been into the office since leaving in April.
McIlwee had in the meantime been given the title of "CFO Emeritus", with responsibility to help the transition.
Sir Richard initially said in a conference call that McIlwee "has not been directly involved in the recent days and weeks", but the supermarket later admitted he had not been involved for months.
Tesco said in a statement: "Tesco stated on the 4th of April that until he officially left the company in October, Laurie McIlwee would be available to carry out transitional activities and support handover with colleagues as required.
"During the transition period Laurie has in fact not been called upon by Tesco and has not been involved or had any input to any financial matters or held any position of responsibility in the company."
The supermarket said that a group of "senior finance personel" had been in charge, reporting to chief executives Philip Clark - and then Dave Lewis - in McIlwee's place.