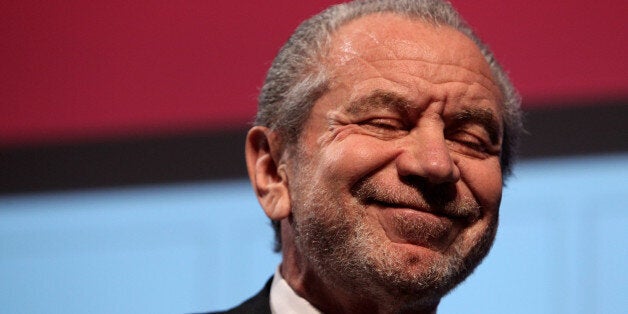 Lord Sugar wants to tell Ed Miliband 'You're fired' and replace the flagging Labour leader with… Gordon Brown.
That's right - the one-time business tsar has called for the return of the last prime minister, who Sugar claims had a "bad deal" due to the 2008 financial collapse.
Speaking on LBC on Tuesday, the former Spurs chairman and doyen of the home computer market (30 years ago) told Iain Dale: "I wish he'd come back as leader of the Labour Party to be honest with you".
He added: "He took over from Blair in 2008 or 2007 when the real problems in the world economy broke and he got the blame, as far as England is concerned. It's absolutely wrong. It wasn't his fault."
On Monday, Miliband called for party unity, telling a packed meeting of Labour's MPs and peers that he would fight "with every fibre of my being" to win the election
He said: "Normally after an election we show disunity and division. We have had four years of unity. I am not going to let us, seven months before an election, start lapsing into the bad habits of the past."
"There will be ups and downs which make the last few weeks look easy… I know that we will pass that test."