Footballer Ched Evans' family have described the disgraced striker as a "role model" in a post on their website, as the convicted rapist was left prison after serving half of a five-year sentence for assaulting a 19-year-old woman in a hotel.
A silver Mercedes 4x4 was seen pulling up outside Wymott Prison near Leyland, Lancashire just before 5am. A man was seen getting into the back of the car which had blacked out windows and the vehicle left in a matter of seconds.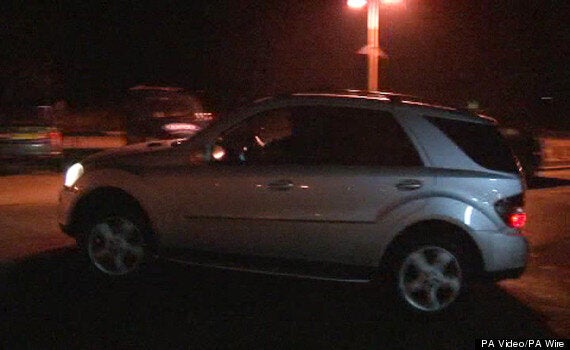 Video of a car believed to be carrying Ched Evans leaving Wymott Prison near Leyland in Lancashire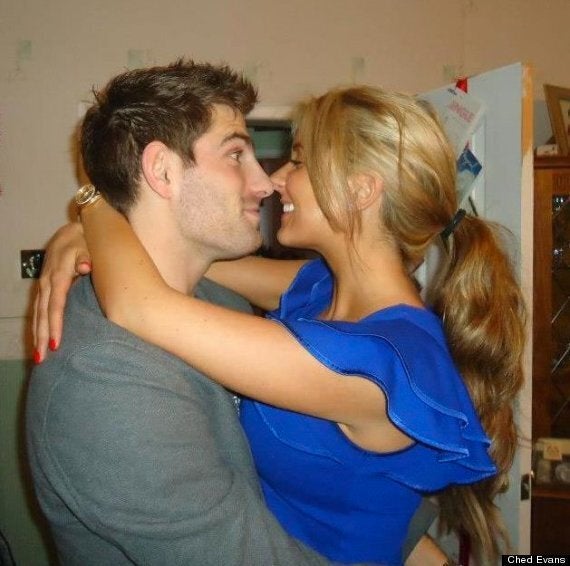 Evans with his girlfriend Natasha Massey
"Much has been said about the 'role model' label given to Ched by the media, Ched believes in his fight for justice, believes in fighting for what he knows is right, has been incredibly disciplined to maintain his fitness and has learnt from this whole incident, isn't that being part of a role model" the family said in a statement on their website last night.
Deputy Prime Minister Nick Clegg yesterday said footballers were role models to youngsters and that should "weigh heavily" on the club's owners. "I don't think it's right for politicians to tell football clubs what they will do and who they employ," he said. "All I'm saying is I think football players these days, they get paid a lot of money, they are public figures and you can't ignore that."
The release of Evans appeared to be carefully timed to avoid a media frenzy outside the prison.
The website, which is run by Evans' family and girlfriend, caused some controversy in the past by offering £10,000 reward to anyone with information that could lead to Evans' acquittal, and by posting tweets purportedly from the victim.
The Welsh international striker was jailed in April 2012 for raping the woman in a hotel room in Rhyl, North Wales. The 25-year-old striker's release will pile more pressure on his former club, Sheffield United, to say whether he will be allowed to play for them again.
Many Blades fans have called for him to be rehabilitated, but almost 150,000 people have signed an online petition urging the Bramall Lane club not to welcome him back.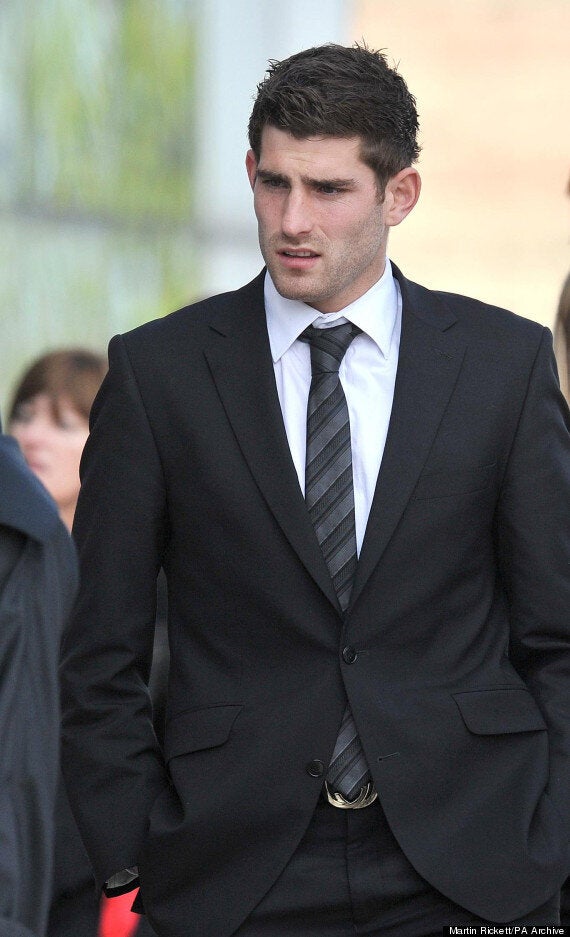 Sheffield United and Wales striker Ched Evans
The footballer denied the offence but was found guilty by a jury at Caernarfon Crown Court.
He admitted having sex with her, but the woman told the jury she had no memory of the incident.
The prosecution said the woman, who cannot be named for legal reasons, was too drunk to consent to sexual intercourse.
Port Vale defender Clayton McDonald also admitted having sex with the victim but was found not guilty of the same charge.
An appeal against Evans's conviction was rejected by three judges at the Court of Appeal in 2012.
Evans's case is due to be looked at by the Criminal Case Review Commission in the coming weeks.
Massey has reiterated her support for her partner telling ITV's This Morning that she put her feelings about his cheating to one side to support him through his trial and prison and she said she has visited him every week in prison and that he hopes to play professional football again.
Massey has now said that she and her family will no longer speak to the media. "The media (with the odd exception) has been sensationalist and often factually incorrect, as one can imagine, this has been extremely hard for the family," a statement on the website said.
"What has been printed or televised often has little or no resemblance to the full interview that took place. The media clearly have an agenda and have edited or cut to satisfy that agenda no matter what was said in the interview.
"Owing to this selective reporting which has only focused on the media's agenda there will be no more interviews by the family. It is pointless the family fuelling the debate if the media will only focus on the return to football question which is one the family have no control over."
Sheffield United have refused to say whether they will allow Evans to play again. Manager Nigel Clough has said: "We have had one or two discussions, we are awaiting a decision and the owners will make that in good time."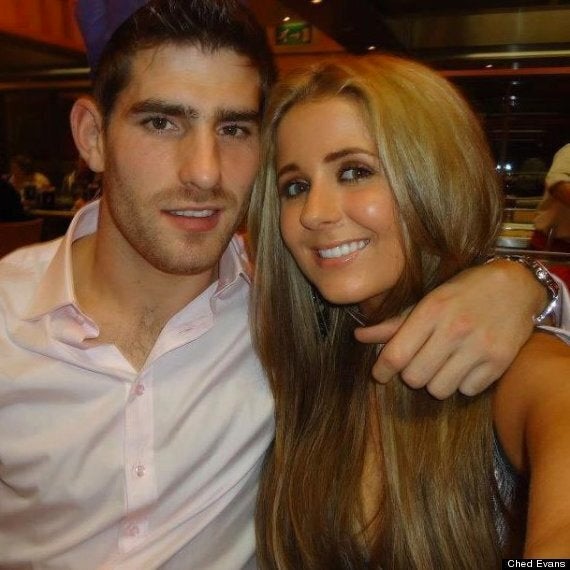 Massey and Evans' family members have been running a website about the case
Richard Caborn, the former sports minister and Sheffield United fan, said Evans should be allowed back only if he shows remorse and says sorry.
Labour sports spokesman Clive Efford said it was "not appropriate" for Evans to return to professional football after his release.
Efford told BBC Radio 4's Today programme: "I think there are many areas of employment where, when you've committed a crime like that, you are not allowed to be employed in that form of employment, and I think football is one of them, because you are a role model within a community.
"I know this is sad for Ched Evans, who's been to prison and paid a price, but I think that in these circumstances it's not appropriate to have someone with that record in a profession where you are idolised by young people."
Evans scored 48 goals in 113 games for the Blades before his imprisonment, including 35 in 42 games during the 2011/12 campaign which was cut short for him due to his trial and conviction. He has been capped 13 times for Wales.
Related