But Pistorius's defence team have claimed he will serve less than a year behind bars, with the rest of the sentence under house arrest.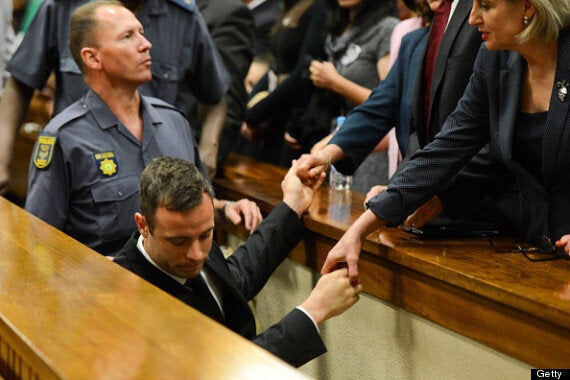 People using social media have expressed outrage at the apparent 'leniency' of Oscar Pistorius's sentence. He is pictured in court on Tuesday being led to the cells.
Almost immediately after his sentencing, the hashtag #nojustice began trending.
Meanwhile, trending topics on Twitter in the hours after the sentencing were inevitably dominated with the news, with 'Mandela 27' - a reference to the 27 years former South African president Nelson Mandela served after he was convicted of sabotage and conspiracy to overthrow the government - featuring in the list.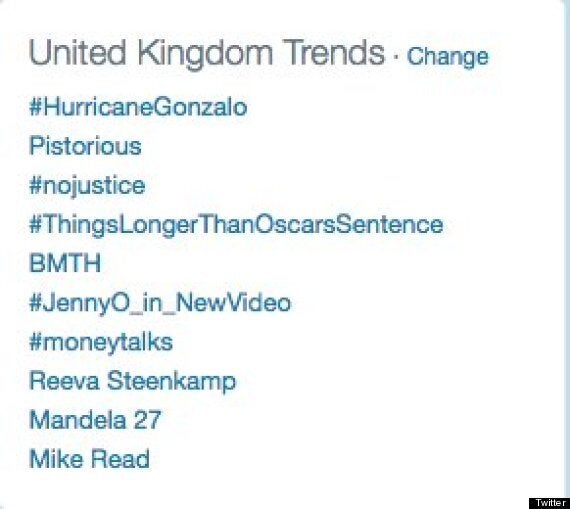 #ThingsLongerThanOscarsSentence was also trending, with Jay Hazelwood pointing out: "In South Africa, killing a rhino is punishable by a longer sentence than killing a human."
Judge Thokozile Masipa had earlier cleared Pistorius of pre-meditated murder, finding him guilty instead of the lesser charge of culpable homicide, or negligent killing.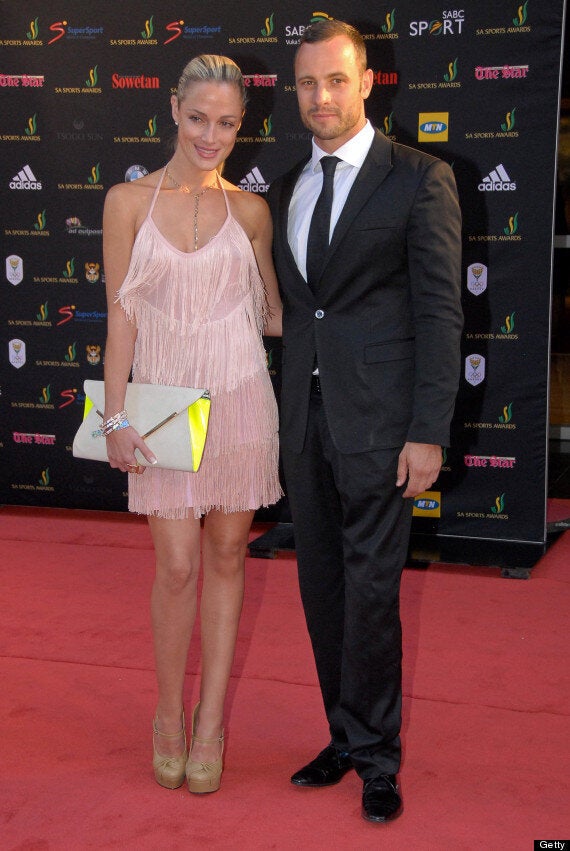 Pistorius and Steenkamp in November 2012, three months before her death
Steenkamp's cousin last week told the court Pistorius had to "pay for what he's done" and that his apology to her family was not sincere.
Kim Martin told judge Masipa: "My family are not seeking revenge. We just feel to take somebody's life, to shoot somebody behind the door who is unarmed, who is harmless, needs sufficient punishment."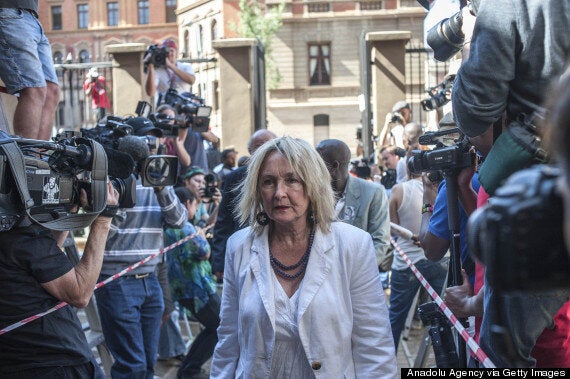 Steenkamp's mother June pictured entering the court ahead of the sentencing
Steenkamp, a 29-year-old model, died in the hail of bullets, and prosecutors said Pistorius had opened fire in anger after the couple argued. The runner testified that he mistook Steenkamp for an intruder who was about to come out of the toilet and attack him.
Prosecutor Gerrie Nel had urged judge Masipa to sent Pistorius to prison for at least ten years and for him never to be allowed to own a firearm again.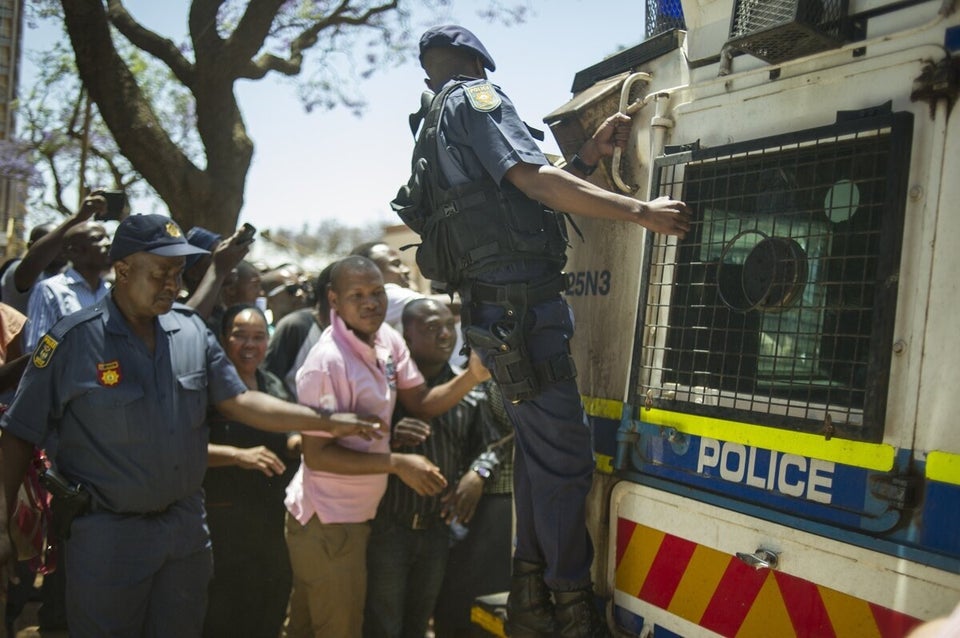 Oscar Pistorius Sentencing
Pistorius could have faced a 15-year prison sentence.
His team had argued the Paralympic champion had suffered emotionally and financially already and would be vulnerable in prison because of his disability as a double amputee.
They also claimed threats had been made against him by gang members already incarcerated.
But Zach Modise, the acting national commissioner for correctional services had insisted South Africa's prison system could accommodate him, mostly likely in a hospital section.
Pistorius was also convicted on another charge of unlawfully firing a gun in a public place in an unrelated incident. That offence normally carries a monetary fine.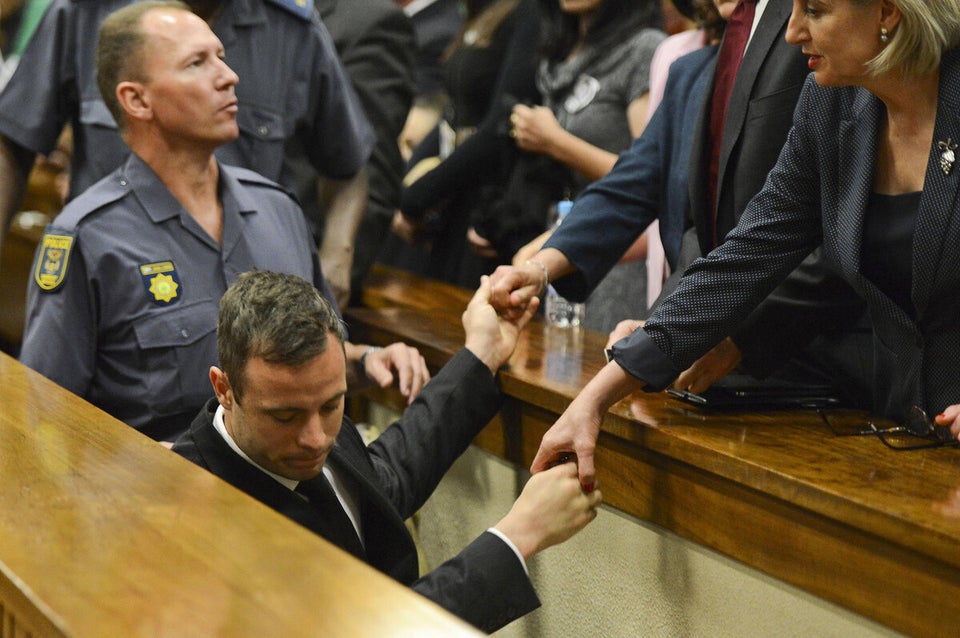 Oscar Pistorius' Trial