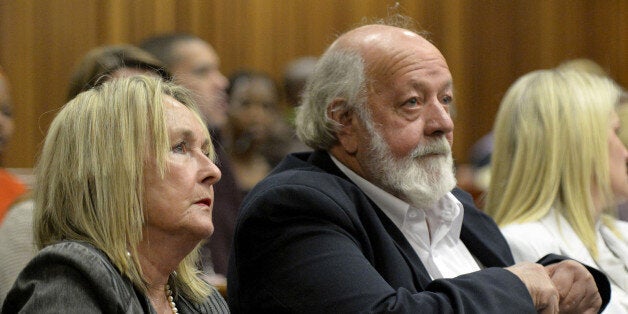 The mother of the model shot dead by Oscar Pistorius has written about how she felt when the Blade Runner apologised in court - an apology she was "unmoved" by and which she said put her in "an awkward position".
Pistorius was jailed this week for five years for killing his girlfriend Reeva Steenkamp, 29, but he could be out of prison in 10 months.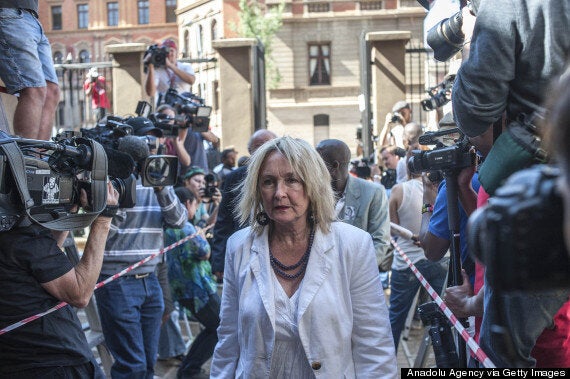 Steenkamp's mother June arrives in court for the sentencing on Tuesday
Now, in an extract from June Steenkamp's book, Reeva: A Mother's Story, published today in the Times Magazine, Mrs Steenkamp has described Pistorius, 27, as a "pathetic figure".
Writing about the athlete's public apology during the televised trial, she writes: "It was an extraordinary moment. You could cut the atmosphere in the courtroom with a knife: silence, but for the sound of journalists tapping on their screens. It put me in an awkward position.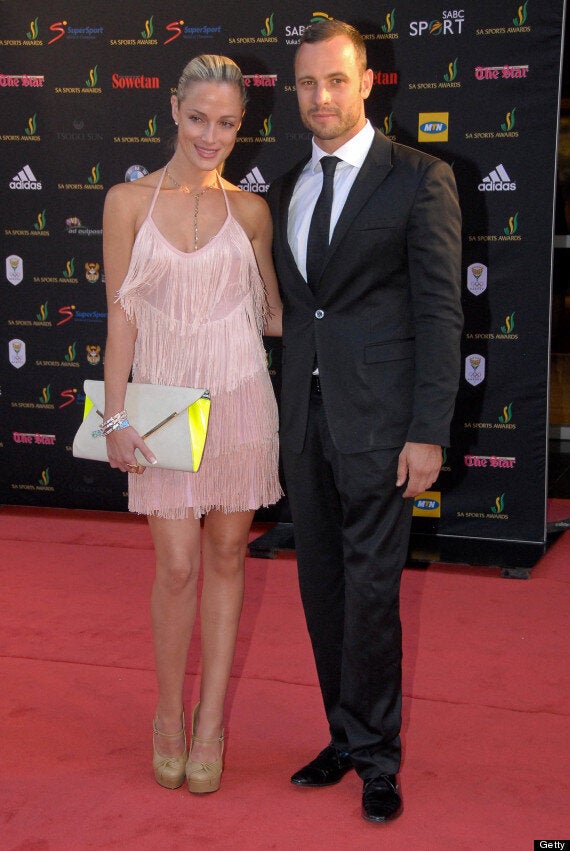 Pistorius and Steenkamp in November 2012, three months before her death
"Why decide to say sorry to me in a televised trial in front of the whole world? I was unmoved by his apology. I felt if I appeared to be sorry for him at this stage of his trial on the charge of premeditated murder, it would in the eyes of others lessen the awfulness of what he had done.
"He was in the box trying to save his own skin after he had killed my daughter and I was sitting in that courtroom wanting to hear the factual truth, not to see emotions cloud the truth."
Pistorius was also given a suspended three-year term for a firearms offence.
The sentence given to the amputee athlete has been criticised by some as too lenient, but Miss Steenkamp's parents told ITV's Good Morning Britain they accepted the sentence and ''don't want revenge''.
But they said their daughter's death in the early hours of Valentine's Day last year remained shrouded in mystery, and ''only Oscar knows'' the truth.
Pistorius, who the court heard has no income and no property after selling it during the trial, was driven away in a police van with barred windows after his sentencing on Tuesday.
He is expected to be held in the hospital section of a prison in Pretoria.
Mrs Steenkamp's book is to be published on November 6.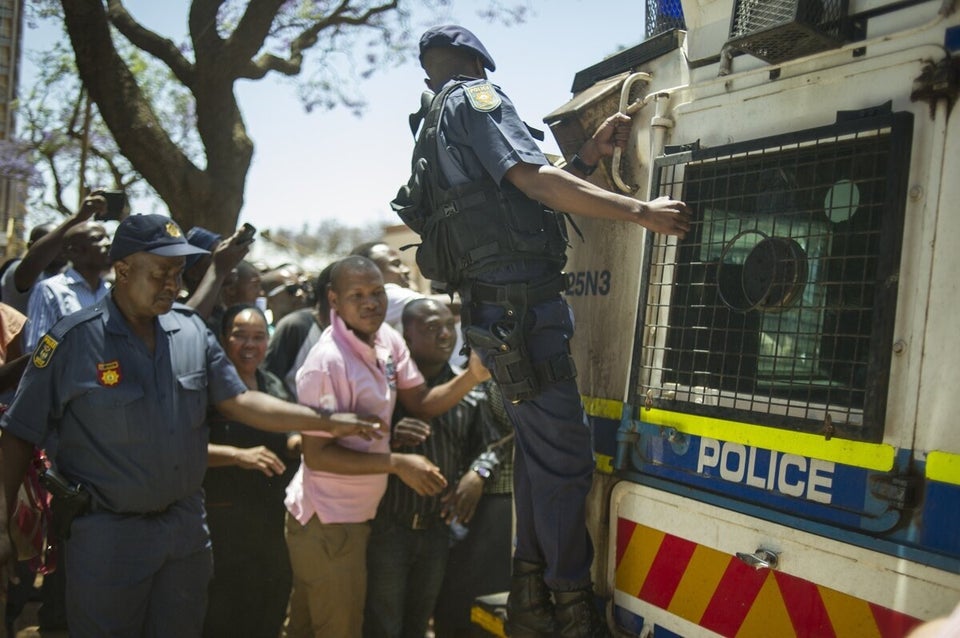 Oscar Pistorius Sentencing
Popular in the Community