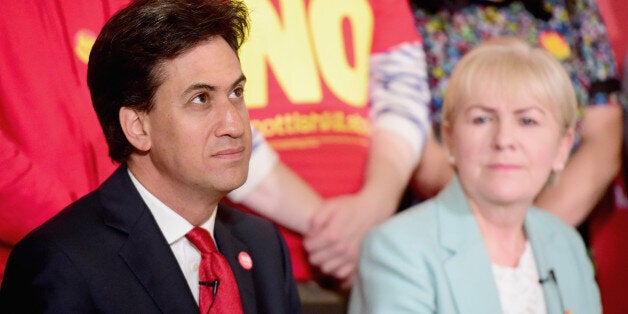 Ed Miliband has rejected an accusation by former Scottish Labour leader Johann Lamont that he treated Scotland as a "branch office" and urged the party to "move on" from the row.
The UK Labour leader broke his silence on the attack made by Lamont when she resigned from the position on Friday.
She claimed Westminster colleagues had made her position "untenable" and called for greater autonomy for the Scottish party.
Jim Murphy MP and MSPs Neil Findlay and Sarah Boyack have declared their intention to replace her as leader.
He said: "I see it differently from the way it's been described.
"The referendum was led by Scottish Labour with others providing support, like the 100 Labour MPs coming up to campaign. I just see it a different way.
"I came to Parliament after devolution and so I recognise not just the settled nature of the devolution settlement but also the case for further devolution."
He told the newspaper: "I have respect for Johann, for her grit and determination, for these are hard jobs and she fought a once-in-a-generation referendum campaign, so I have huge respect for her.
"She took over in 2011 when things were really tough and she showed huge distinction in the results of 2012 and the referendum. But I echo what she said on Tuesday, it is time to move on."
While he refused to publicly back any candidate for the leadership, he said the election would be a chance to "reach out to Scotland" and attempt to persuade Labour voters who voted Yes in the referendum to "come home".
Miliband, who is due to attend a party fundraising dinner in Glasgow this evening, added: "This is an opportunity for the party to renew, that is what the leadership election will bring.
"In the last week we've seen discipline, unity and focus on the task ahead and all that is good."
He attacked SNP claims to be the party of social justice in Scotland as a "sham" but said he recognised the "deep desire" for economic and political change in Scotland reflected in the referendum debate.
"It is Labour's mission to show the people of Scotland in the next seven months that we can be that change," he said.
"I'm talking about change in the way we are governed, with more powers to the Scottish Parliament; in the way we reach out to communities, and I know we have to do that; and the change we can bring to the lives of the people of Scotland."
Miliband insisted that Labour would deliver on the promise of more powers for the Scottish Parliament he made alongside Prime Minister David Cameron and Deputy Prime Minister Nick Clegg in the days before the independence poll.
He said they would "keep the vow and to the timetable", adding: "We will deliver further Scottish devolution because we are the party of Scottish devolution."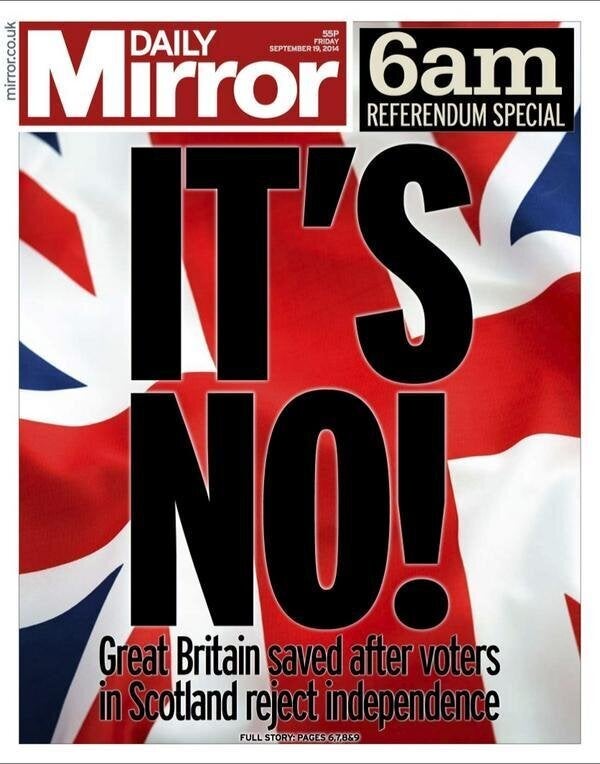 Scotland Referendum Newspapers