Stars of stage and screen have been paying tribute to Lynda Bellingham at the funeral of the 'Loose Women' star, who died last month.
READ MORE:
Among the first to arrive at St Bartholomew's Parish Church in Crewkerne, Somerset was the actress's friend Christopher Biggins, who revealed last week that the funeral would be a 'loud, bright and joyous'.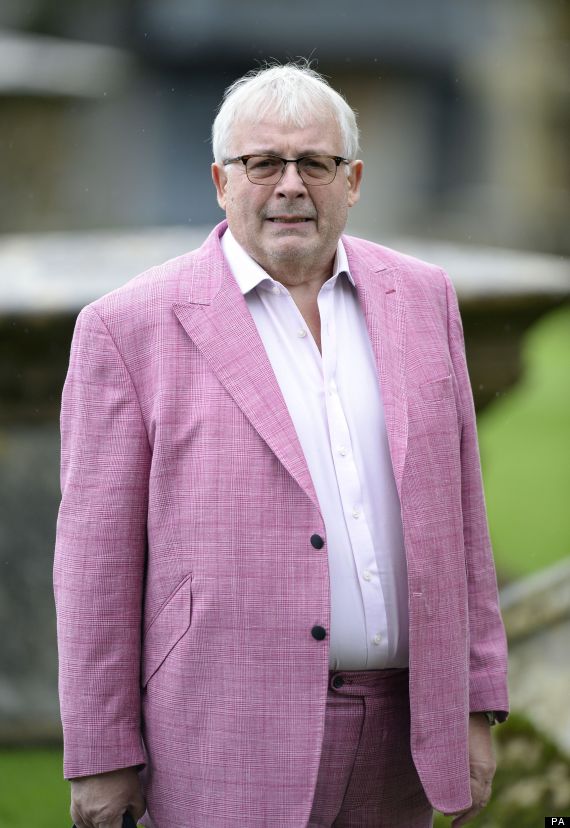 Christopher Biggins was one of the first to arrive at the funeral in Somerset
Speaking to The Mirror, Biggins explained: "It's going to be the longest funeral ever!
"It'll be loud and bright and joyous. That's the kind of girl she was. It's one last show before the curtain goes down.
"Lynda had a lot of input but I don't know exactly what her plans were – she kept them secret, but she will have chosen some of the music and there may be other surprises."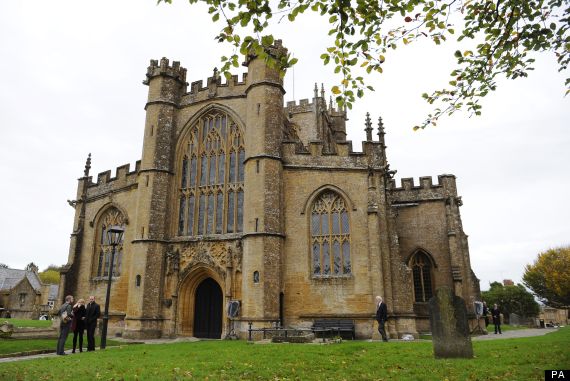 Lynda's funeral is taking place at St Bartholomew's Parish Church in Crewkerne, Somerset
Other stars paying their last respects at the service included Coleen Nolan, Jane McDonald, Andrea McLean and Gyles Brandreth.
Actress Maureen Lipman paid tribute to her friend, saying: "I wish I could reproduce the fun times, the joke-telling.
"Her sudden honking laughter, her craziness, her rich, throaty and slightly metallic voice, her high campery and her beautiful brown eyes."
Photo gallery

Lynda Bellingham Funeral

See Gallery
Gyles Brandreth added: "I first met her nearly 40 years ago when we were introduced by [Christopher] Biggins.
"Of course, I fell for her at once. She was so funny and so sexy - even gay men fancied her."
About 300 members of the public also turned up at the church ahead of the funeral, which was decorated with flowers in hues of green and white, which were the star's favourite colours.
The actress, best known for her long-running role as the mother in the OXO TV adverts, was diagnosed with colon cancer in July last year.
After the cancer spread to her lungs and liver she decided to end her treatment to limit the amount of suffering her family would witness.
In her last few weeks, she spoke openly about her illness and its effect on her family.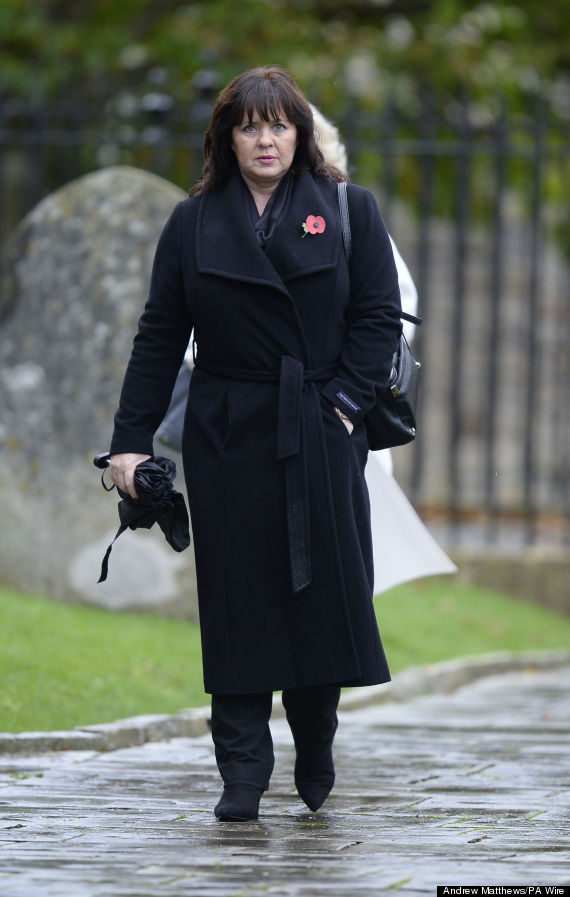 Coleen Nolan
One of her last wishes was to spend one more Christmas at home with them, but her husband said the advanced state of her illness meant it was clear she was unable to die at home as she dearly wished.
He told Yours magazine, for which his late wife was a columnist: "She was in too much pain and they didn't have it under control enough for me to be able to look after her.
"I can tell you now that the words on her gravestone will be 'The curtain went up on May 31 1948, and the final curtain went down on October 19 2014'."
Photo gallery

Lynda Bellingham Funeral

See Gallery
LIKE US ON FACEBOOK | FOLLOW US ON TWITTER