Nigel Farage has followed in the Queen's footsteps to visit the poppies at The Tower of London.
The Ukip leader appeared emotional attending the art project, titled "Blood Swept Lands and Seas of Red," which brings 888,246 ceramic poppies to the property of Her Majesty's Royal Palace and Fortress.
Appearing like a blood-red moat around the castle, the poppies pay tribute to the Great War's fallen troops and have so far drawn huge crowds who are keen to view the event.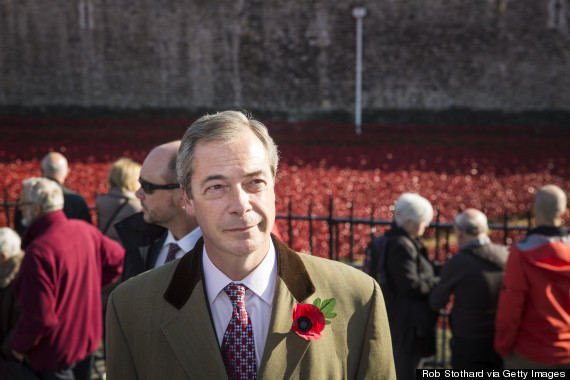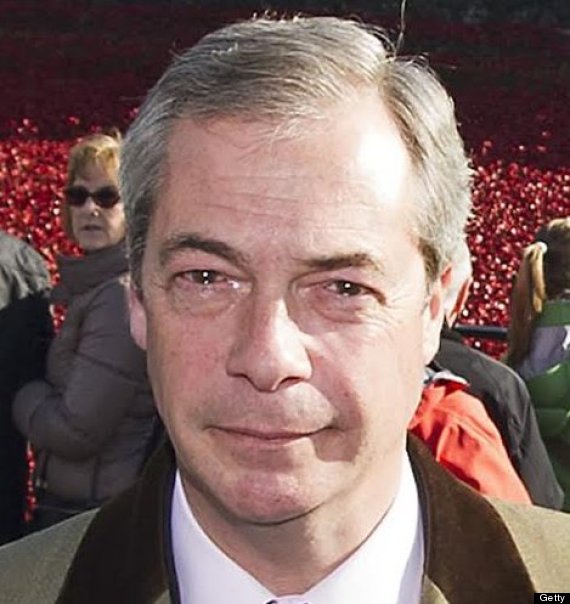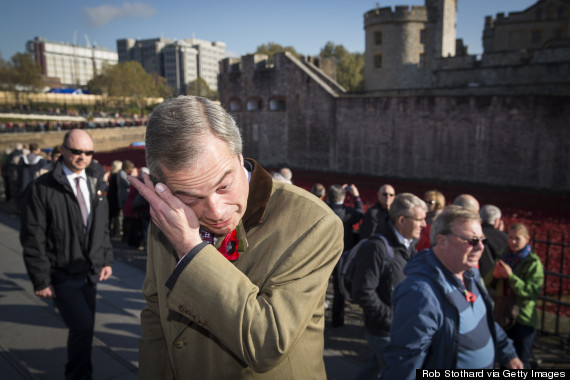 READ MORE:

Stunning Before And After Pictures Show Tower Of London Poppies In All Their Magnificent Glory
Many were quick to speculate the sincerity of Nigel's welled-up eyes, telling the Huffington Post UK why they thought the Eurosceptic leader actually appeared teary.
@HuffPostUKPics @HuffPostUK faking it ....

— Ross MacW (@Husqy135) November 4, 2014
@HuffPostUKPics @HuffPostUK I think they call it "crocodile tears"

— Julia Valentine (@jvalentineceb) November 4, 2014
@HuffPostUKPics @HuffPostUK Amazing how there just happened to be a camera there are the right moment. How fortunate!!!

— Brian Macy (@BeeM001) November 4, 2014
@HuffPostUKPics @HuffPostUK Cigarette ash in his eye maybe?

— Tracey Rose (@homefarmhouse) November 4, 2014
@HuffPostUKPics probably had an onion I his pocket

— Frances Jones (@jones4_jones) November 4, 2014
@HuffPostUKPics @HuffPostUK constipated?

— Sista $ensi (@TheSistaSensi) November 4, 2014
@HuffPostUKPics Has he just been given advance notice of the GE2015 results?

— Ian Holman (@yarmouthian) November 4, 2014
Or, perhaps Nigel was just sad after being given another savaging by the comedian Frankie Boyle.
Boyle last week branded Farage a "c**t" after the Ukip leader complained about the "liberal bias" of the BBC's comedy panel shows.
READ MORE

Frankie Boyle Calls Nigel Farage A C*** Over Andrew Lawrence Article

Nigel Farage Hits Back At 'Liberally Biased' Comedians After Frankie Boyle C*** Insult
Farage's visit to the poppies follows The Guardian facing a fierce backlash for publishing an article that branded the display a "trite, fake, and inward-looking… Ukip-style memorial."
Guardian art critic Jonathan Jones, a former Turner Prize judge, prompted a furious response after dismissing the art instillation as a "deeply aestheticised, prettified and toothless war memorial."
The Queen and Duke of Edinburgh last week paid tribute to the World War One fallen by laying a wreath at the exhibit, where each poppy commemorates a fallen WW1 serviceman.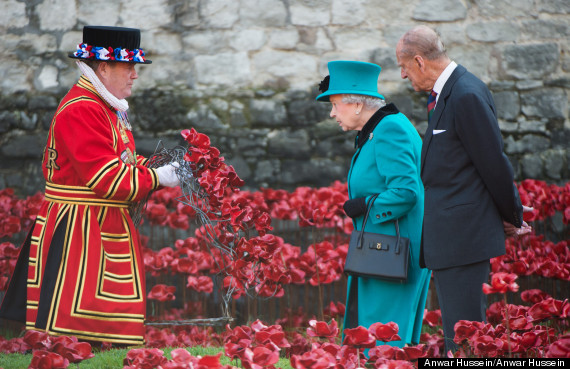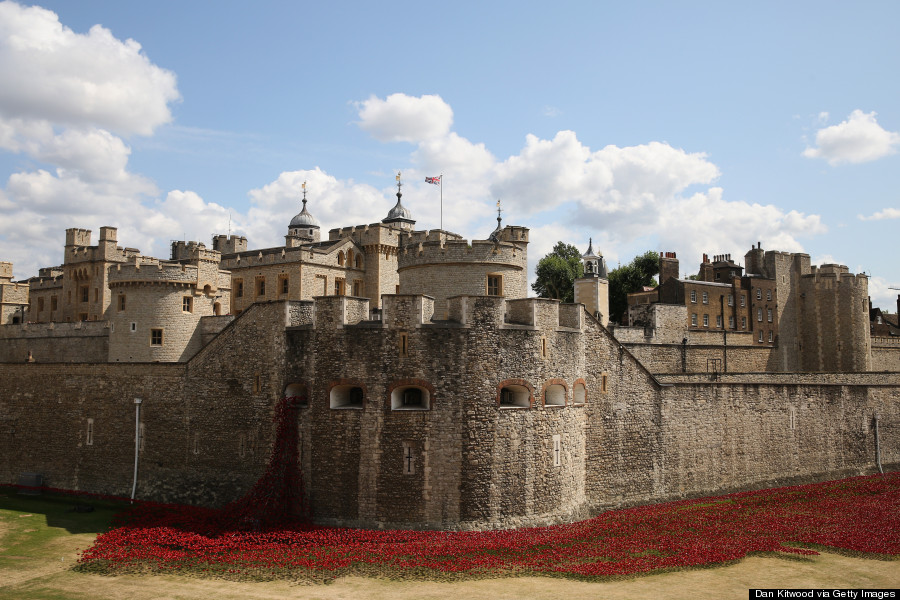 Each poppy has been sold to the public, with a share of the proceeds going to six charities - but they are only due to be kept on display until Armistice Day.
But now, an official petition has been launched to try and persuade the government to keep the stunning installation at the Tower Of London for another 12 months.
If the e-petition reaches 100,000 signatures it will be eligible to be debated in the House of Commons.
The petition comes as the popular tourist hotspot continues to be besieged by a deluge of tourists and Londoners alike, who are queuing around the block to see the artwork.
READ MORE

The Guardian Hits Back After 'Sneering' Poppy Article Backlash

15-Year-Old Army Cadet Attacked With 'Makeshift Blowtorch' After Selling Poppies
See how the poppies were made.