Nigel Farage was unable to attend a meet-the-leader event in Wales on Friday because… immigrants made him late. The Ukip kingpin, who was due to attend the Ukip convention in Port Talbot, blamed Britain's high levels of immigration for causing a backlog on the M4 motorway.
Around 100 Ukip supporters had paid £25 each to attend the event, however Farage was unable to arrive in time, telling BBC's Sunday Politics Wales, "It took me six hours and 15 minutes to get here - it should have taken three-and-a-half to four.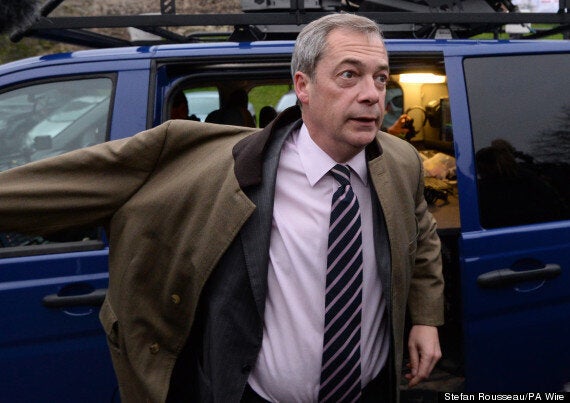 Farage has blamed immigrants for causing a traffic jam
"That is nothing to do with professionalism, what it does have to do with is a population that is going through the roof chiefly because of open-door immigration and the fact that the M4 is not as navigable as it used to be."
Labour was first to criticise Farage's audacious excuse, calling it "absurd". "Remarks like these are what makes Farage so dangerous," said Shadow Welsh secretary Owen Smith. "It is clearly absurd to suggest heavy traffic on the M4 is caused by immigration, but through the laughter at his silly comments you can hear Ukip's dog-whistle politics of division."
Also on the BBC's Sunday Politics show, Ukip's former director of communications Patrick O'Flynn, who left the Daily Express to join the party, described Farage as a "control freak". He said policy decisions were a "sort of collective operation" but Farage was the "dominant figure".
O'Flynn added: "It's not just Nigel Farage, but clearly we have a party leader who leads, which is a bit of an innovation in contemporary politics." He added: "I remember Tony Blair in my days as a journalist saying to me you are either a control freak or you have lost control.
"And, if you have to decide which side of that fence to go on then having control is probably the right option."
Asked if that meant it was the "Nigel Farage show", he replied: "Well, Nigel Farage is the dominant figure in the party who has transformed us from a 3% party to a 18/20 plus party."