Police have arrested 76 people who were part of a mass "die-in" protest at a major London shopping centre.
Two peaceful protests had been held at Westfield shopping centre in west London - one inside the centre and one outside. It is understood those inside were asked to make their way outside and no arrests were made at that time.
Later protesters, who police said broke away from the main group and attempted to get inside the centre, were arrested on suspicion of public order offences, with one man further arrested on suspicion of assault.
In a statement, Scotland Yard said the breakaway group assaulted security staff and caused damage to property during the demonstration in Shepherds Bush.
The protesters, many armed with placards, chanted "no justice, no peace" and "we can't breathe" during the die-in, a nod to the final words uttered by the prostrate Garner. The protesters then played dead, mimicking the demonstrations held across New York in recent days. Speaking to The Guardian, 21-year-old Wail Qasim, a student taking part in the protest, said: "People were obviously very angry about the situation in the US, because it's reached a critical point. But it's also a problem here in the UK – it's an international problem which needs to be addressed."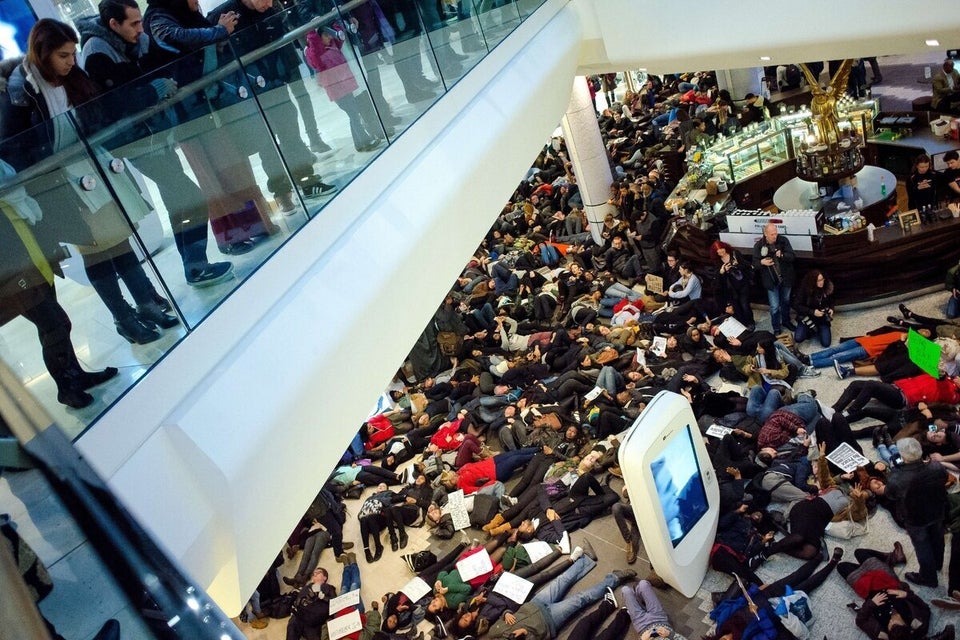 Westfield Mall Protest