The Independent dedicated its entire front page to a cartoon, with no text, symbolising the outpouring of solidarity from UK media outlets after the massacre of French cartoonists and journalists.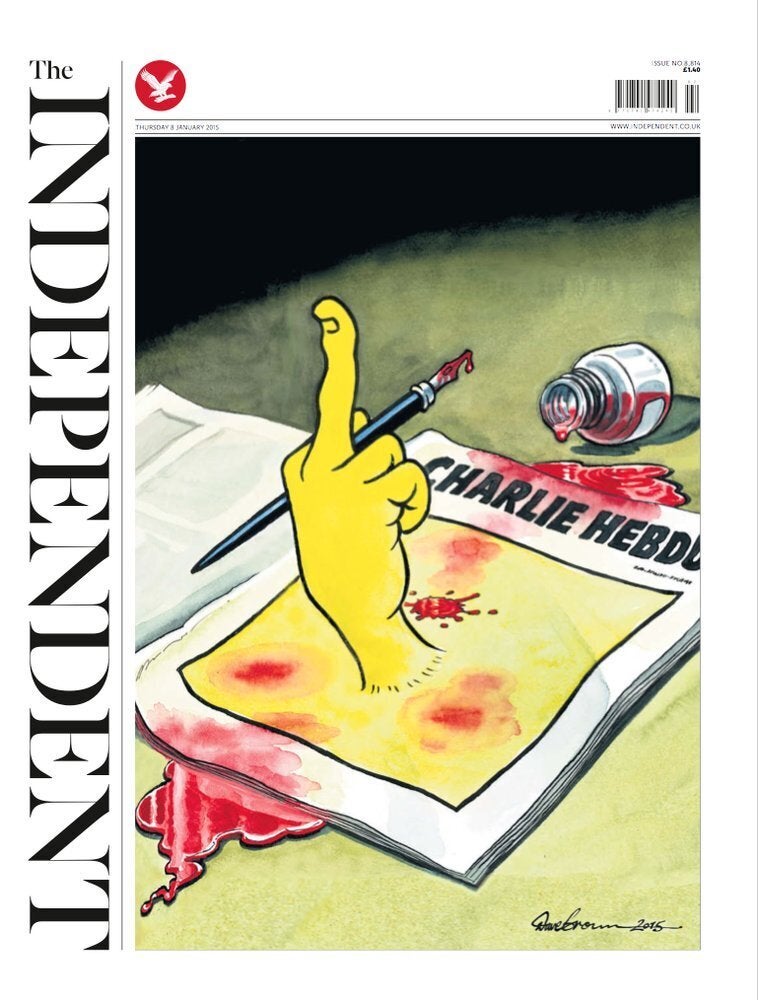 UK newspapers give Charlie Hebdo attackers the middle finger
Other UK artists penned work commenting on the shootings, including one image that was reported to be by street artist Banksy, but was in fact by London designer Lucille Clerc.
Another London artist, Will Kevans, drew man brandishing pencils as if they are weapons, which was tweeted by his wife Annie.
And Derbyshire-based Magnus Shaw evoked popular cartoon character Charlie Brown, with his head in his hands.
London-based news site Middle East Monitor tweeted this image by Carlos Latuff.
Other cartoonists around the world added their efforts to the British cartoons.
Related