This is the remarkable moment the National Assembly of the French parliament spontaneously broke into "La Marseillaise", the country's national anthem, following a minute's silence for the victims of the terror attacks that left 17 dead last week.
The Tuesday tribute began with the name of all the victims being read out in the Assembly, followed by a quiet hush as the chamber stood in respect.
A lone male voice can be heard singing the opening words of the emotional anthem. The entire house immediately joined him. According to Slate, this is the first time "La Marseillaise" had been sung in the chamber since the end of the First World War.
On Tuesday, France's lower house of Parliament overwhelmingly approved extending French airstrikes against the Islamic State group in Iraq.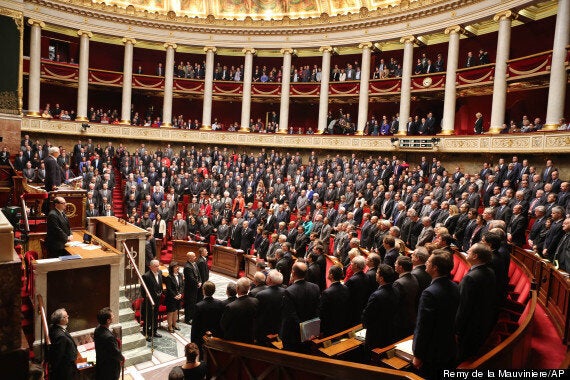 Members of the French government and deputies stand as they observe a minute of silence in homage of the 17 victims of last week terrorist attacks
"France is at war with terrorism, jihadism and radical Islamism," Prime Minister Manuel Valls told the National Assembly to thundering applause ahead of the vote. "France is not at war with a religion. France is not at war with Islam and Muslims."
The vote was 488 to 1. One lawmaker argued not to extend the campaign, saying the situation on the ground was improving and warning that more bombing could invite more extremist violence but the government and other lawmakers vigorously defended the campaign.
France quickly joined the United States in conducting airstrikes against the Islamic State group last year after the militants took over sections of Iraq and Syria. French law requires a vote on extending such operations after four months. France is not bombing in Syria.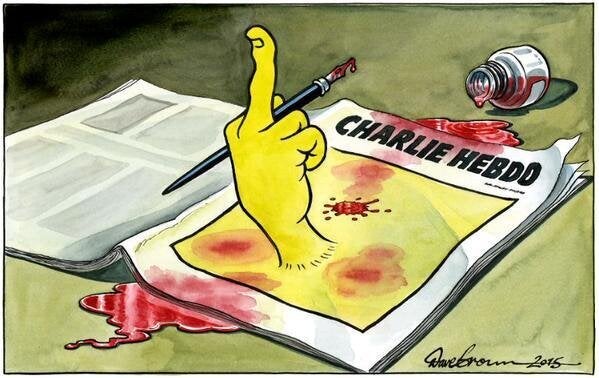 Cartoonists Pay Tribute To Charlie Hebdo Colleagues
Popular in the Community