When it comes to championing much-needed change for how we live, there is nothing more powerful than a voice that speaks out from within the industry.
Evidence of this is in Sheryl Sandberg's Lean In movement and our own founder Arianna Huffington who, despite heading a 24/7 news site, passionately advocates taking the time to switch off.
In the same spirit of the latter, there is Randi Zuckerberg, sister to Mark (he founded a little site called Facebook), who, until 2011, worked as the director of market development and spokesperson alongside her brother. By all rights, Zuckerberg should be advising us to stay online as much as possible, but in the last few years she has become a much-needed voice adding to the conversation about the need to switch off from our smartphones and laptops.
That doesn't mean to say she's checked out of technology - she resigned from Facebook to start her own social media marketing company Zuckerberg Media, and she's a New York Times bestselling author, editor-in-chief of digital lifestyle site Dot Complicated and radio host on SiriusXM.
We caught up with the businesswoman and digital marketing guru ahead of the launch of a special spa menu she's designed for Celebrity Cruises around digital switch-off. She was keen to point out that by advocating better sense around technology, it didn't mean she was against it.
"In general tech is great positive force in our lives – as a working mom with two very young boys I couldn't do 80% of what I do without it. Tech is an overwhelmingly a positive influence, but I do find in my own life, and when I talk to other people, it's harder and harder to have a conversation with some where you get undivided attention."
Certainly her message resonates with other women - famous or not - who feel almost constantly stretched to their limits as a result of multi-tasking.
"We are constantly distracted, bombarded with so many different forms of communication," she says. "We have to do so much multi-tasking because you are reachable on so many different platforms, and that can really have some consequences on your happiness and wellbeing. Such as not being present in conversations with your loved ones.
Older sister to Mark (by two years), the 32-year-old started off in advertising - a two-year stint at Ogilvy and Mather. But before that, she wanted to be a cantor.
For those who don't know, a cantor is someone who works alongside the rabbi in the Jewish community, who is usually trained in music, helps lead the congregation in prayer and works in the community.
"I studied Hebrew and music in college, and then Facebook happened and lead my life in a very different direction from that, but that was the original career path," she told Forbes.
Joining Facebook led to some amazing achievements for her career. She pioneered deals with ABC (for the first online-offline presidential debates) and CNN (to cover Barack Obama's inauguration), and was nominated for an Emmy Award in 2011 for her 2010 mid-term elections coverage.
Fast forward to today, and life is similar but pointedly different. She's a bestselling author and her books about Dot - a little girl who learns that there is life beyond her tablet and phone - are about to be made into a TV show by Jim Henson. She runs her own company and her opinions about social media is highly sought after - more so than when she worked at Facebook, we'd venture to say.
So what prompted one of the most plugged-in women to unplug?
"Without a doubt it was having my first son that changed my views and perspective entirely. I noticed at a very young age that he could already tell he was competing for my love and attention with a phone.
"I thought tech is amazing but we've also developed some really bad habits with it as a society and I don't necessarily want my boys to grow up having those same habits. So how do we start now to encourage people in small ways to set some boundaries to be present and a bit more mindful?"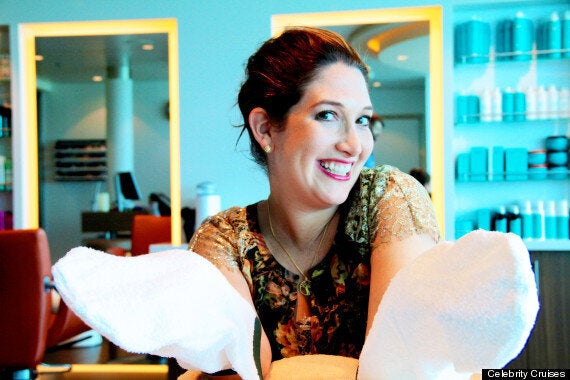 One of the questions she gets asked the most is her own tips on how to unplug, as so many people feel enslaved to their phones.
"My number one tip is to make it 20 minutes without checking your email or your phone. I feel that will really help you to actually start your day happier and to really allow yourself to wake up. Even if you're not able to do any other unplugging, do this," she says.
Most mothers of small children barely feel like they are coping, so how does it work for a successful businesswoman who also has her own radio show?
"I try at least once a week to take a big block of time where I unplug, and I've now got to the point where I've trained the people around me that I do that so they don't reach out to me – you can do that! I love the spa. Yoga is also one of my favourite things to do."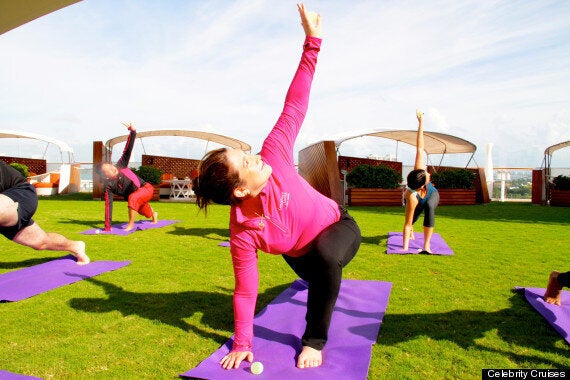 When I ask Zuckerberg about an average day, she jokes that she shouldn't be too brutally honest or she may end up putting other people off having kids. But it is reassuring to know (sorry, Randi) that even a woman with all the money and resources at her disposal finds it hard, meaning that some struggles are universal.
Losing your sense of self as a new mother is extremely common, and Zuckerberg says that it's the first thing that vanishes.
"You have your children, your house, you job and taking care of yourself is the last thing that comes to mind." Zuckerberg is lucky in that her husband pitches in to give her time to do yoga or go running.
However the one thing she credits with keeping her sane is her own mantra.
"It has five words – friends, family, sleep, fitness and work. You can pick three a day – they don't have to be the same ones every day - and I can give myself permission to feel like I don't have to do everything every single day. Because if you don't, that's the way you burn out.
"There's all this pressure on how you can do it all, and the answer is that you can't do it all. For a lot of the women – taking care of health, sleep is put on the backburner. I make an effort to get that in there as much as I can."
Taking time off at present is a luxury, but when she does, it's running ("or more of a fast walk"), and harking back to her cantor-aspiration days, she still loves music.
When she hangs out with friends, I ask, does she ask them to put their phones away?
"It's a pet peeve of mine to go out with friends for dinner and everyone has phones on the table, because it's like you're silently communicating to someone that you're waiting for something better than you to come around.
"Of course there's always a caveat with my other new mum friends – we have to leave phones out in case babysitter is calling. But you have to caveat it!"
So, does she have any last words of advice?
"I think taking some time – even 15 minutes - with your kids, to just put your devices away and make eye contact with them, and make them feel like they're the only person in your life at that moment," she says.
Books Facebook Users Love