Former HSBC boss Lord Green has stepped down from a financial services industry body amid claims the bank enabled tax dodging while he was in charge - the first resignation of the ongoing scandal over the bank's behaviour.
The Tory peer, who also served as David Cameron's trade minister, causing the Tories embarrassment, has quit as chair of TheCityUK's Advisory Council with immediate effect.
It followed the leaking of an explosive treasure trove accounts that suggested Britain's biggest bank helped clients cheat the UK public purse out of millions of pounds in tax by using Swiss bank accounts.
The accounts prompted questions over Lord Green and Labour MPs seized on the chance to embarrass the Tories over Lord Green's connection to the scandal.
Adrian Bailey, chair of the Commons business committee, said Green was "actively promoting tax evasion", adding: "What sort of message does this send?"
"Instead of tackling tax avoidance and tax evasion, the government has effectively promoted it by putting it in the heart of government," fellow MP Chris Bryant said.
Chairman of the organisation's board Sir Gerry Grimstone said: "Stephen Green is a man of great personal integrity who has given huge service to his country and the City.
"He doesn't want to damage the effectiveness of TheCityUK in promoting good governance and doing the right thing so has decided to step aside from chairing our Advisory Council. This is entirely his own decision."
Sir Gerry will take on Lord Green's role alongside his current position. Lord Green, who was chairman of HSBC between 2006 and 2010, has been under pressure to explain behaviour at the bank's Swiss arm.
Information leaked to HM Revenue & Customs (HMRC) in 2010 identified 7,000 British clients, 1,100 of whom had not paid their taxes. Some £135 million in tax and penalties has since been recovered but only one prosecution has been brought.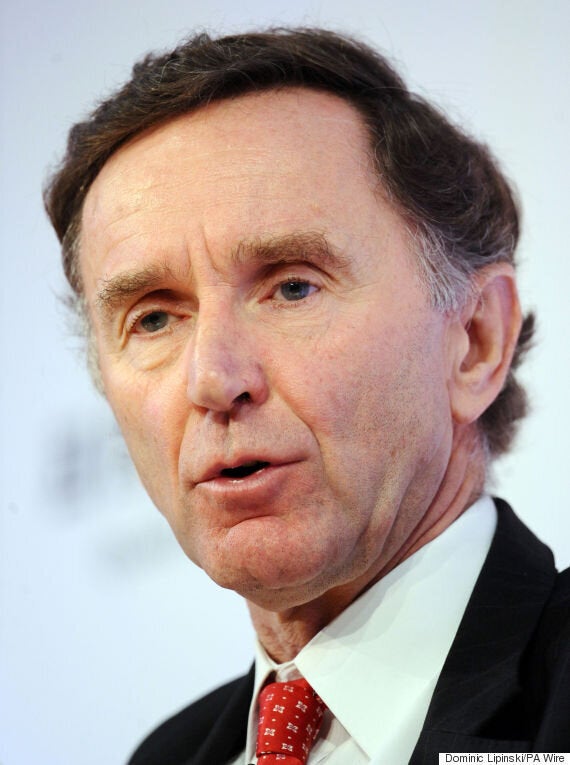 Lord Green was described as 'a man of great personal integrity' as he announced his resignation
Green headed the bank until 2010 before serving as the coalition's trade minister and as part of Cameron's Cabinet Committee for Banking Reform, and also as an adviser to George Osborne on banking.
Cameron defended his ministerial appointment, saying he had been "excellent" in the role.
Green's decision to step aside did not please Channel 4 News anchor Jon Snow, who tweeted the peer was "running away from questions".
While former spin doctor Alistair Campbell called him "another David Cameron misjudgement".
Speaking earlier this week, Labour MP Margaret Hodge, chair of the influential Public Accounts Committee, said Lord Green faced "serious questions".
"If it had been a benefit cheat it would have been up for court years ago. Now we have had only one tax cheat taken before the British courts," she told the BBC Radio 4 Today programme.