Kathy Griffin has broken her silence on the recent 'Fashion Police' racism controversy.
SEE MORE:
Last month, Kathy's co-presenter Giuliana Rancic came under fire for comments she made about Zendaya.
The actress chose to wear her hair in dreadlocks for the Oscars, with Giuliana suggesting that the hairstyle made her look as though she "smells of patchouli oil… or weed."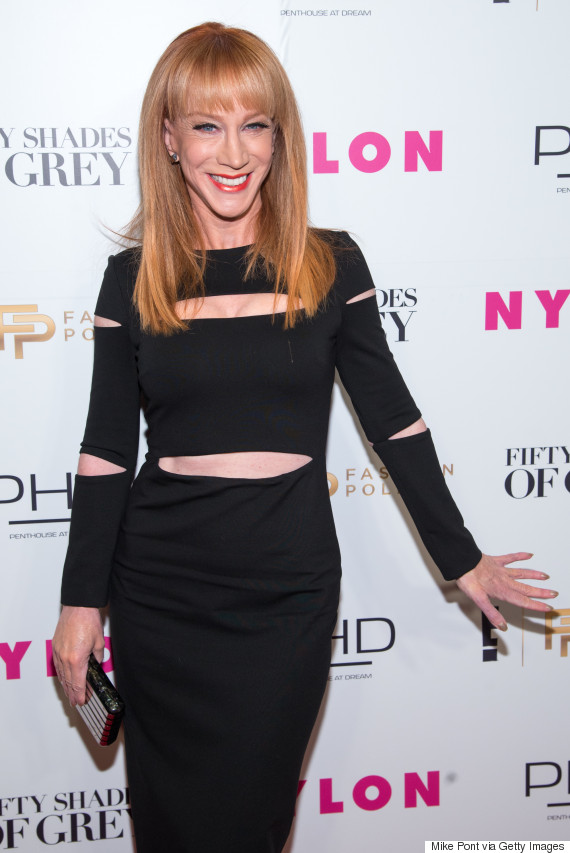 Kathy Griffin
Kathy has now admitted that in Giuliana's shoes she wouldn't have made the same mistake, telling the Chicago Sun Times: "I wouldn't have said the joke in the first place. Some dude wrote it for her.
"Don't have anyone write you jokes or even suggest jokes for you on 'Fashion Police'. You have enough great insider gossip from actually being ON the red carpet. That's what fans want to hear the next day. Just talk and be yourself."
She also spoke about Kelly Osbourne's decision to leave the show following the controversy, admitting that it might not necessarily have been because of the racism row.
When quizzed about Kelly's departure, she said: "Jesus, I don't know! Sometimes she seemed very upset at the merely seven tapings of 'Fashion Police' we did together."
Following the controversy, Giuliana publicly apologised to Zendaya, which she accepted.
It has since been claimed that Khloe Kardashian - who presented a segment on the Oscars red carpet with Giuliana and Kelly - was in the running to replace Kelly on 'Fashion Police'.
LIKE US ON FACEBOOK | FOLLOW US ON TWITTER