Horrific footage purporting to show immigrants being dragged from a truck and beaten at the port of Calais has emerged.
The unverified film apparently shows migrants attempting to sneak into Britain.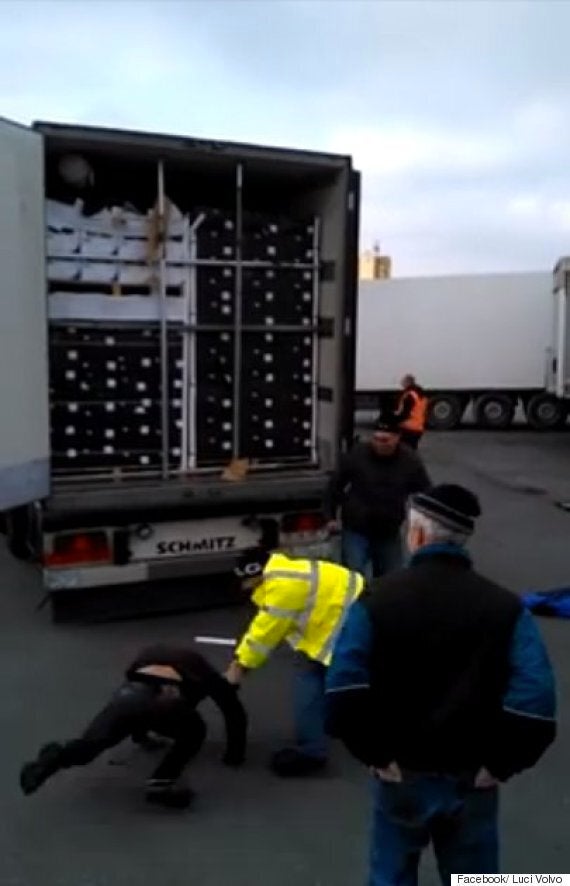 The lorry driver and the company he works for have been contacted but have not yet responded, Channel 4 writes. The channel describes the assailants in the video as "a group of truck drivers," though a security guard with a muzzled dog also appears to be present.
A number of figures are seen being ushered out of the vehicle and being violently kicked and punched when they reach the ground. One person loses a shoe during the confrontation.
Calais has long been used as a staging post to try to reach the shores of Britain, with clashes often erupting between rival groups.
In January a Human Rights Watch report stated asylum seekers and migrants living in the port city regularly experience harassment and abuse at the hands of French police.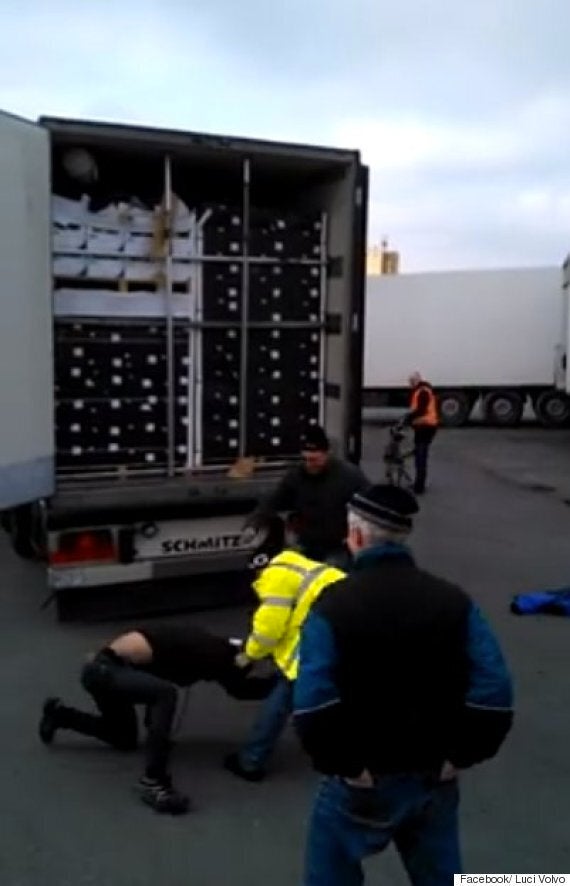 The abuses described include beatings and attacks with pepper spray as the migrants and asylum seekers walked in the street or hid in trucks in the hope of travelling to the United Kingdom.
She has also claimed Britain's "much more favourable" benefits system was one of the main reasons migrants are flocking to the French port town.
Popular in the Community