When we saw Marc Metral and Miss Wendy, the 'talking dog', on last weekend's 'Britain's Got Talent', we felt a touch of déjà vu.
While Marc and his pooch are new to British TV screens, this isn't the first time his technique has been used, and in 2012, an incredibly similar act appeared on 'America's Got Talent'.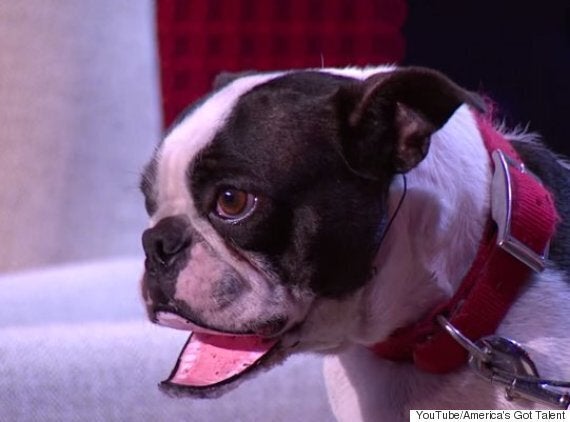 Irving's mask was easier to see, and did not cover his snout
As most 'BGT' viewers have worked out by now, ventriloquist Marc does the talking, while Miss Wendy's mouth appears to moves in time, thanks to what appears to be a mask over her snout.
But as you can see in the video above, Todd Oliver and his bulldog Irving gave a virtually identical performance on 'America's Got Talent' back in 2012.
Simon Cowell has been very vocal about his desire to find a talking dog on 'Got Talent'.
While he wasn't a judge on the American show when Todd and Irving appeared, he is an executive producer, which has left us wondering whether he might have seen this particular act before, despite his open-mouthed amazement at Miss Wendy.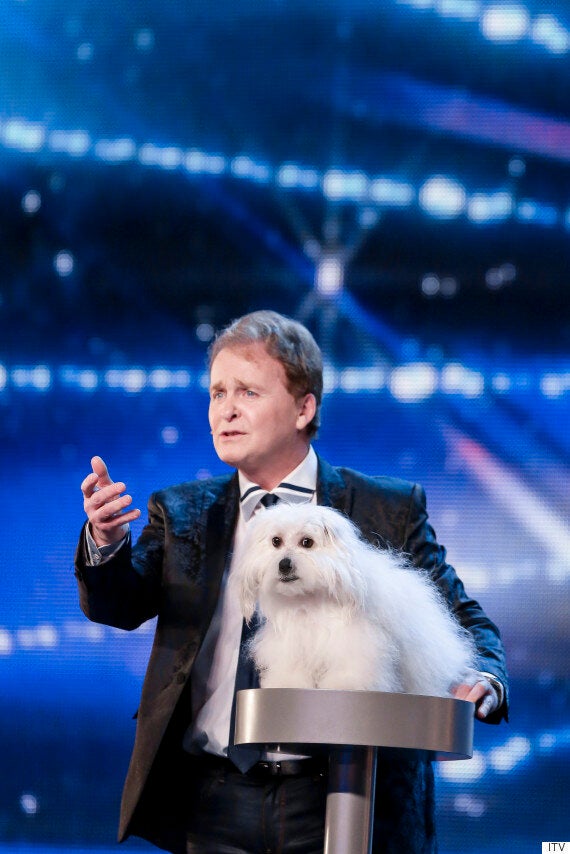 The French ventriloquist and his 'talking' dog Miss Wendy
Marc and Miss Wendy may have been a huge hit with the panel, but not everyone was left impressed by their audition.
Their spokesperson explains: "It is not clear if Miss Wendy was wearing any sort of muzzle or mask during the performance on 'Britain's Got Talent', however the RSPCA would be very concerned if it became clear that she was caused distress at any point.
"We will be contacting the show to ascertain what methods were used and how they impacted on the dog."
Watch Marc and Miss Wendy's audition again below...