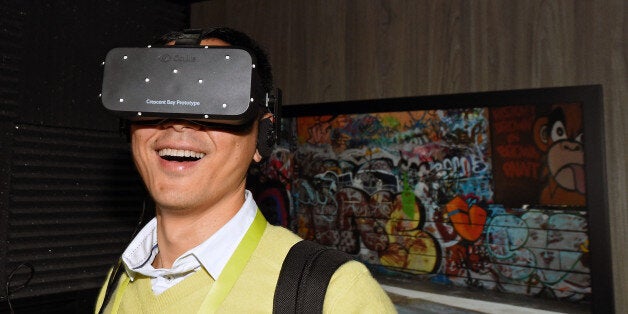 The weird dystopian future predicted by so many novels and films is finally here, people. If this new sex tech is anything to go by, we'll all be spending our days lifelessly lounging around in puddles of our own fluids within the next few years.
Lovense have created sex toys to be paired with virtual reality devices like the Oculus Rift. These special toys can copy the movements of the performers in your porn to make it feel like you're actually in the movie.
The connection will allow the company's high tech sex toys to move in sync with videos produced by VirtualRealPorn. The end of the vibrator will rotate with each thrust of a performer's penis, and a small arm with vibrate whenever the performers' bodies collide. Likewise, the male equivalent uses compressed air to move as the performer gyrates.
"Virtual reality porn is much more immersive than viewing a 3D movie," Lovense's Eddy Olivares says.
"As you move your head, you can see around the virtual room. The depth perception is pretty realistic and when the actress or actor comes really close to you, it almost tricks your brain into thinking you're there.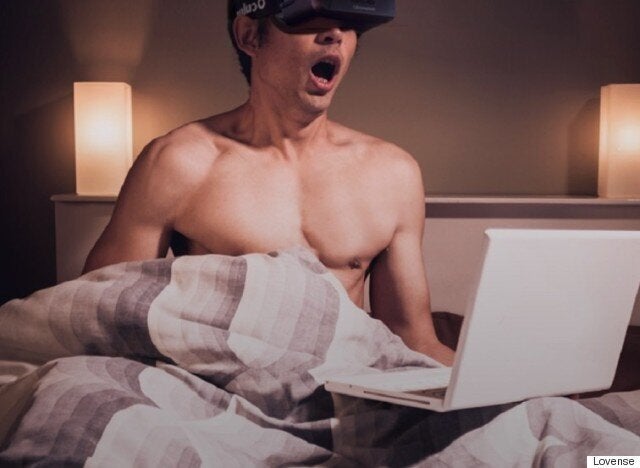 "Most people have fantasies (and masturbate to fantasies) regardless if they have a partner or not. This technology helps people fulfil their fantasies in a healthy way. They can realistically explore kinks their partner is not willing to partake - without cheating.
"Most partners don't get angry that you masturbate to porn, but for some reason people initially treat this technology differently.
"As VR porn becomes more main-stream, we expect that stigma to diminish. We are not trying to eliminate human contact- we are simply trying to provide a better masturbatory experience."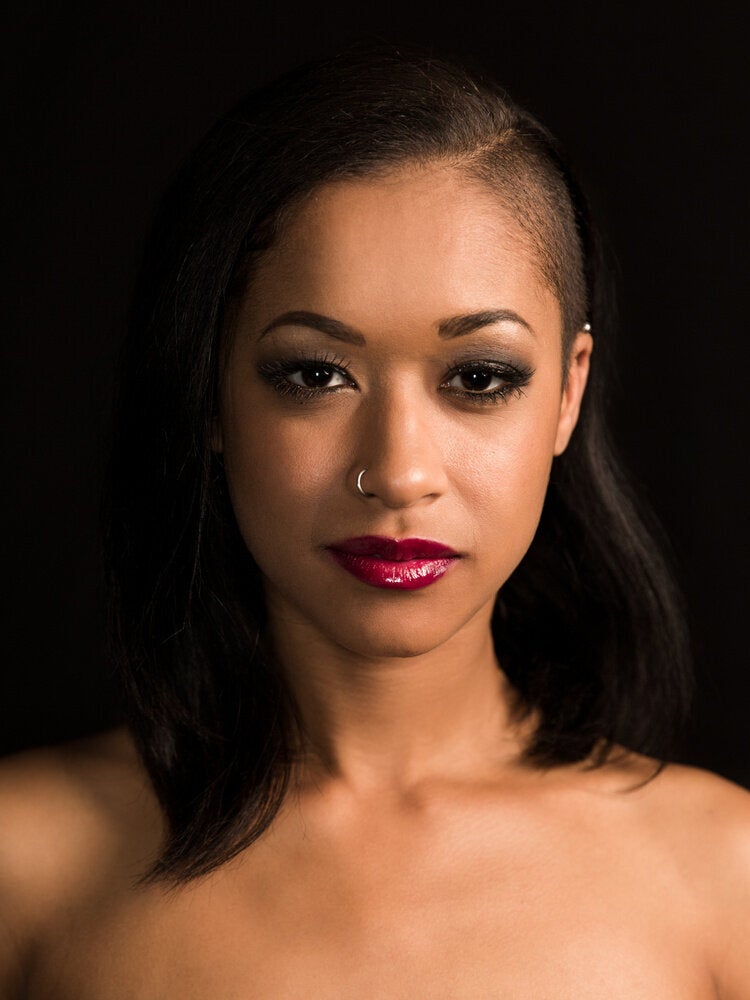 Slideshow: Intimate Portraits Of Porn Stars Shine A Different Light On XXX Actors