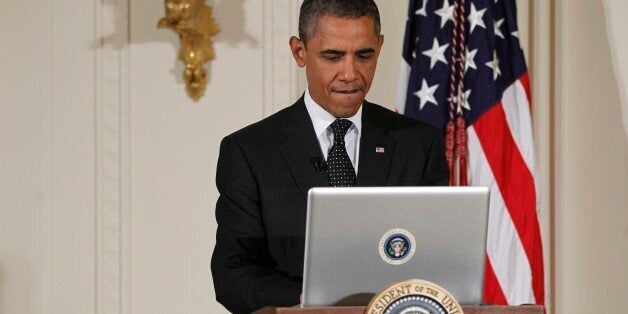 Firstly, let us say that the photo above is something of a cheat. For Barack Obama didn't send his first tweet from @POTUS via a laptop on a lectern. He did it in the time-honoured fashion - perching casually on his desk in the Oval Office:
And after we'd all had a good giggle at his exchange with Bill Clinton...
...it was time to have a giggle at other Twitter users' reactions to this momentous event. Which was, indeed, momentous:
Tweeters' responses included advice for the President:
Advice for fellow tweeters:
And some contemplation on how Joe Biden might be feeling:
And that wasn't all. The official White House photo of the official moment of the official first tweet also prompted some marvellous picture captions from our Twitter followers: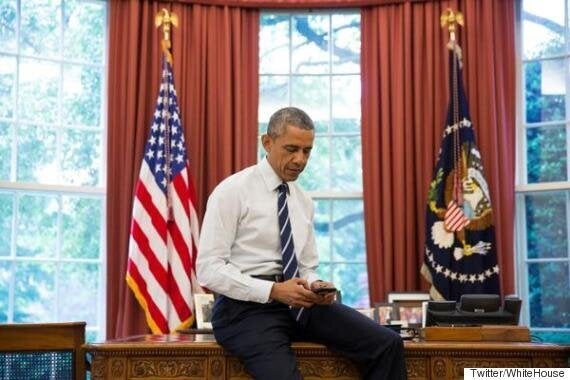 Including the favourite Twitter running joke that is Cheggers:
Marvellous. Welcome to the wonderful world of Twitter, @POTUS!