Mensch's hounding left the teen in tears and even saw former deputy PM John Prescott wade in to complain directly to The Sun, which employs her as a columnist.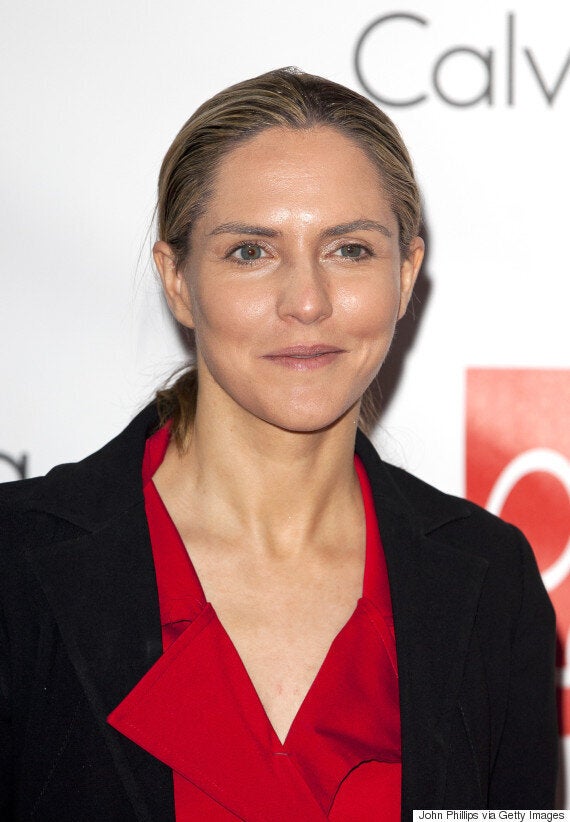 Louise Mensch is focusing hard on the origins of #Milifandom
She was variously described as a "bully", "troll" and accused of harassing Tomlinson, who is currently revising for exams.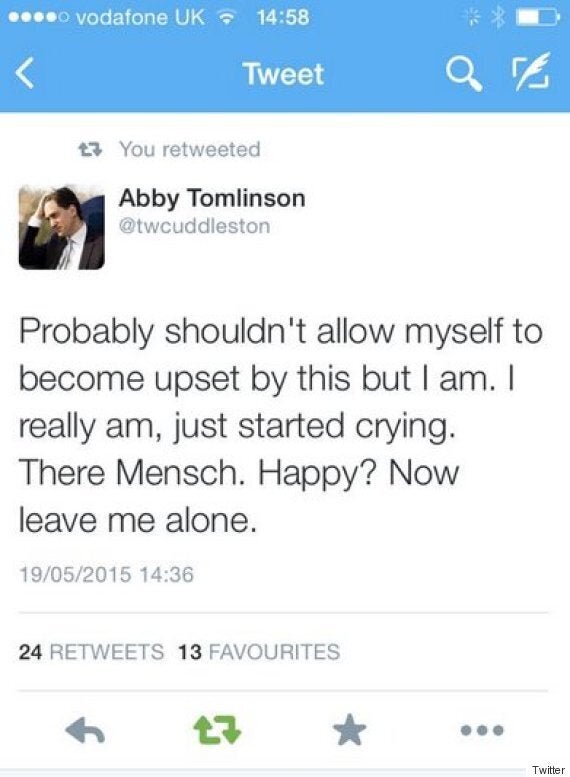 Tomlinson has maintained she never claimed to be the first to use the hashtag, informing the columnist: "I said I turned it into a political movement. Now leave me alone."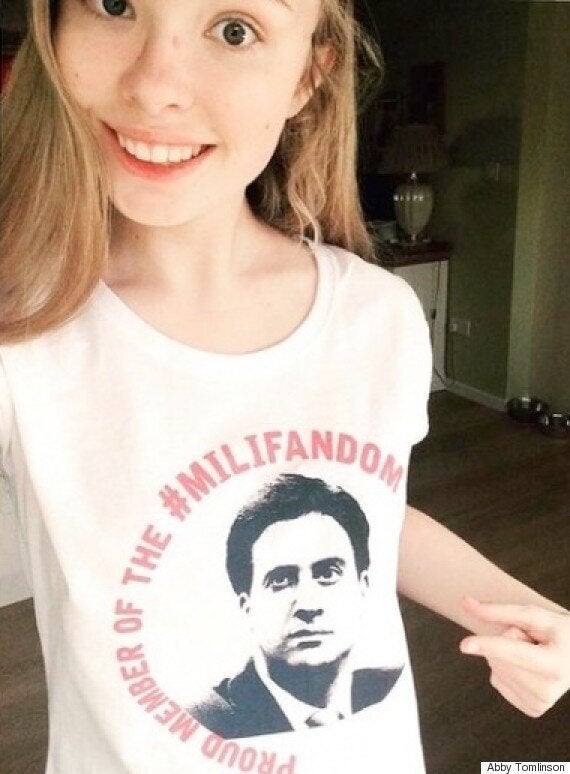 Abby Tomlinson lists her ultimate life goals as "a) to meet Ed Miliband and thank him for everything and b) Make a difference!"
In a conversation with Twitter user Simon Chapman, Mensch continued to allege Tomlinson takes undue credit for the success of the hashtag but started censoring her own tweets in order "not to draw attention to the MF founder" (whom she has previously identified as Chloe) because she "is doing exams so must wait".
Mensch added the blog she had been researching when she launched her tirade against Tomlinson (who, let's remember is also sitting exams) would be temporarily shelved "given circs".
Mensch then asked Chapman – who described the incident as 'youthful chatter' – not to engage with Tomlinson on the matter as "she will accuse me of harassing her again".
For the record, Twitter user Chlo has apparently claimed to be the Chloe that Mensch was so tenaciously defending, and tweeted to Tomlinson: "I would like to stress that I have no quality w @twcuddleston she's fab n any apparent 'anger' in my tweets was completely misinterpreted."
Mensch's pursuit of Tomlinson began when the teenager revealed she was making a formal complaint against The Sun for its treatment of her family as it sought to interview her.
She also claims Tomlinson maliciously posted an image of a Sun reporter's phone number, though the teenager said she had made a mistake and hastily deleted it.
Meanwhile, though Mensch has blocked Tomlinson, the teen who is sitting an exam on Wednesday has this message for her:
A spokesman for The Sun told Huffington Post UK: "The Sun is neither responsible for, nor going to comment on, what our columnists write on social media."