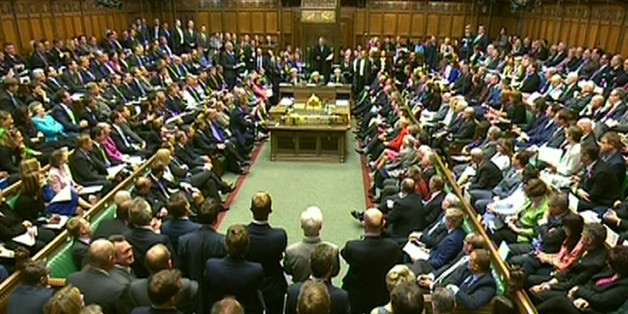 PA/PA Wire
New SNP parliamentarians have continued their criticism of House of Commons tradition - and they haven't held back.
After five new Scottish MPs branded Prime Minister's Questions on Wednesday a "shambles", "a wall of infantile noise" and "boys club", there was fresh reproach on voting procedures.
The nationalists rubbished Westminster's "antiquated" voting system, asking why adjudicating on bills could not be done electronically.
Just voted in the Commons for the 3rd time today. Interesting to see 17th Century processes applied to 16th Century model of democracy! #SNP

— Dr Paul Monaghan MP (@_PaulMonaghan) June 4, 2015
Antiquated voting out of the way, now listening to debate on Rohingya Community of Burma. Knew v little before. History of persecution awful

— Anne McLaughlin (@AnneMcLaughlin) June 4, 2015
This malarkey surrounding voting could be easily and efficiently solved with electronic voting. #houseofcommons

— Natalie McGarry MP (@NatalieMcGarry) June 4, 2015
One of the aggrieved Scottish newbies, Dr Paul Monaghan, who ousted Liberal Democrat veteran John Thurso, told The Huffington Post UK claimed PMQs was "a spectacle for all the wrong reasons".
He also vented frustration at the voting procedure in the Commons, whereby MPs have eight minutes to cast their ballot by physically walking through one of two doors, indicating whether they are in favour or disagreement of the motion.
"One of the challenges that I and my colleagues have to face is that we have to get from our offices to the voting lobby in eight minutes or else our representation is useless," he said.
"It's not particularly conducive to modern democracy - we all feel that it must be possible to vote electronically.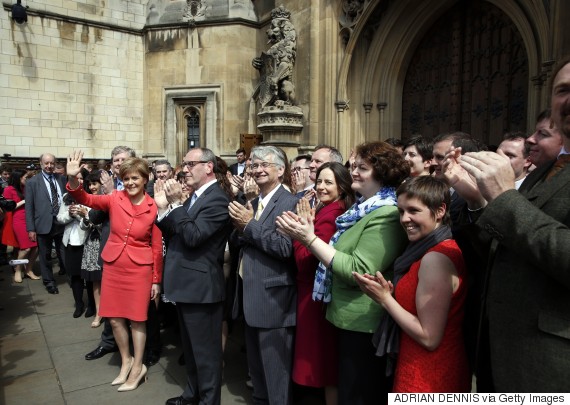 #Team56 (SNP MPs self-appointed Twitter handle) arrive at Westminster
"We've all been given iPads so why could they not develop a simple app that would allow us to vote electronically and then carry on with our business?
"The whole process takes about 20 minutes. We could have spent that time doing other things that would have been more for our constituents.
"There has to be a better way of doing things - it's these kinds of aspects of the UK Parliament that I think alienate the people of Scotland."
READ MORE:
This isn't the first time an SNP MP has clashed with Commons tradition.
Other Members from the new intake were reprimanded for rallying against Parliamentary procedure, first for clapping in the chamber, then for posting selfies taken in Westminster on their Twitter profiles, and finally for attempting to uproot veteran Labour MP Dennis Skinner from his spot on the 'rebels bench'.
They even managed to cause a stir after Mhairi Black, the 20-year-old who ousted former shadow foreign secretary Douglas Alexander from his Scottish seat, was snapped eating a chip buttie.
We've got the definitive list of ways the new Scottish parliamentarians are defying, what one called, "eighteenth century" traditions.