'Have I Got News For You' has paid tribute to the late Charles Kennedy, replaying some of his best appearances on the show including one where he got the better of Jeremy Clarkson.
Friday's programme remembered the former Lib Dem leader, who was both a presenter and panellist on the show, by showing clips of his appearances.
Guest host Jack Dee read out the final scores at the end, adding: "Of course the scores have always been hotly contested on this show.
SEE ALSO:Charles Kennedy Receives A Touching Tribute From 'Question Time'

Kennedy's 10-Year-Old Son Watches Commons Tributes

You'd Think George Galloway Would Know Better Than To Send This Tweet
"Here's a friend of the show who always had the right attitude even when he hadn't won."
The programme then cut to an old clip of Mr Kennedy joking about how, despite the fact he and teammate Paul Merton had come second of the two teams, he felt the scores reflected a surge in popularity and were "a good base" on which to build better results - a joke about Lib Dem election rhetoric at the time.
In a second, more recent clip, Mr Kennedy traded quips with former Top Gear presenter Jeremy Clarkson, who was hosting, after being asked about government plans to imprison bankers.
Kennedy replied: "It's a bit stupid for David Cameron to suggest this, he hasn't got anywhere to put them for a start and probably most of them are voting Tory, aren't they Jeremy?"
After Clarkson replied that he could not understand Scottish and asked him to repeat what he said, Kennedy said: "Don't worry Jeremy, most people in Scotland can't understand voting Tory either."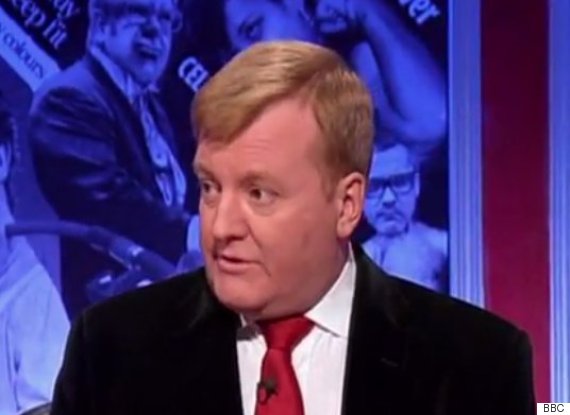 'Don't worry Jeremy...'
Fans of the show praised the homage.
Jamie Shoesmith tweeted:
Wonderful tribute to Charles Kennedy on #HIGNFY, showing his excellent funny side. Rare moments for any politician who appeared on the show.

— Jamie Shoesmith (@jamesfarrier) June 5, 2015
Kathy Hurst said:
Liked that #HIGNFY tribute to Charles Kennedy then. Not fawning - showing the humour and brilliance of the man. RIP

— Kathy Hurst (@Kath_EFC) June 5, 2015
Ben Dowell tweeted:
Good on #HIGNFY for Charles Kennedy tribute at the end. He put Clarkson in his place

— Ben Dowell (@BenDowell) June 5, 2015
The results of a post-mortem examination released yesterday revealed that Mr Kennedy had suffered a "major haemorrhage" as the result of his long fight with a drinking problem.