The theme park has been closed since Tuesday, and the chief executive of Merlin Entertainments, which owns the park, says it is committed to ensuring people can visit again "with confidence".
Sixteen people in total were injured on The Smiler ride when the carriage they were in collided with another that had come to a halt on the track.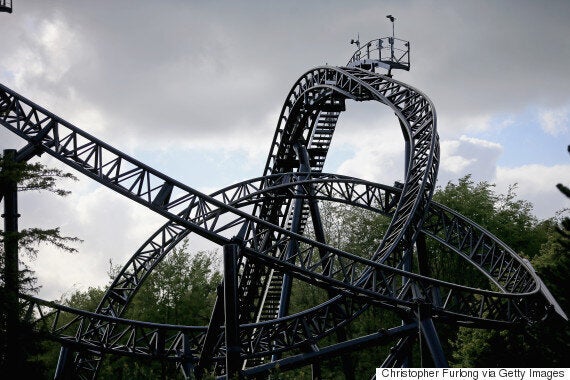 The park is reopening but The Smiler ride will remain closed
Vicky, who had both of her legs crushed, was meant to be celebrating her birthday with friends in Spain but instead was in a critical condition.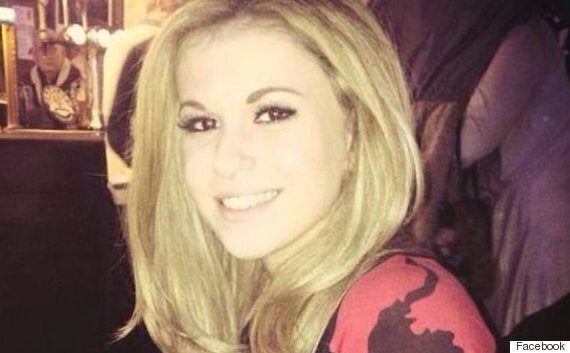 Vicky spent her 20th birthday hospitalised
Vicky suffered potentially life-changing injuries in the crash, and was among the most seriously injured. She is expected to make a "substantial claim for damages" to support her recovery.
Paul Paxton, a partner at Stewarts Law said: "We have contacted the Health and Safety Executive and hope to be able to discuss with Merlin's insurers and their legal team as early as next week."
Other victims have been named as Daniel Thorpe, a 27-year-old hotel assistant manager from Buxton in Derbyshire, textile design student Joe Pugh, 18, from Barnsley, South Yorkshire, and his girlfriend, Leah Washington, 17.
Nick Varney, chief executive of Merlin Entertainments, said the incident was a "terrible event" for everyone involved, PA reported.
He added: "We are very aware of the impact it will have on those involved and we are doing all we can to provide our support to those injured and their families.
"We closed the park immediately whilst preliminary investigations took place and to give our staff time to come to terms with the accident and its aftermath.
"In recent days our management team have been engaged in a thorough review of our operating and safety procedures before making this decision."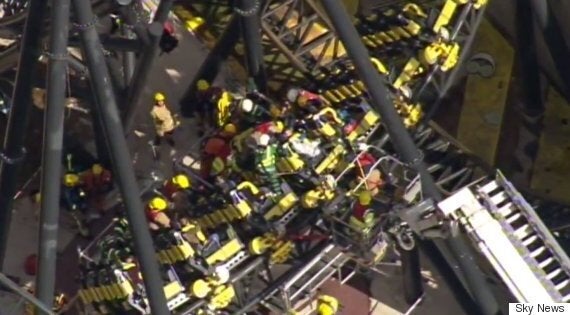 Emergency services worked to evacuate those on the ride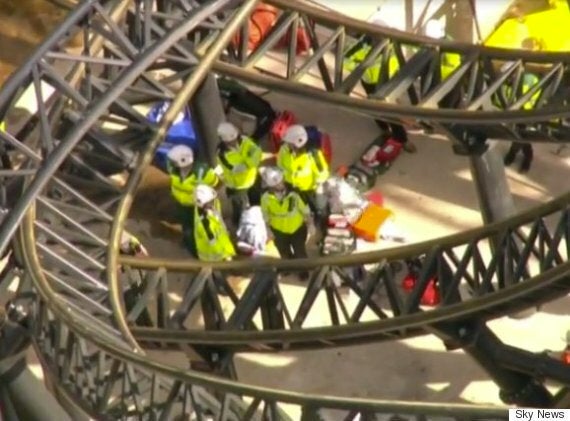 Four passengers suffered serious injuries to their legs
However, the X-Sector of the Staffordshire theme park - which houses The Smiler - will remain closed until further notice to allow the Health and Safety Executive access to the ride for investigations.
The Spinball ride will be closed until enhanced safety protocols have been implemented, but Merlin Entertainments said that this would take slightly longer than it had hoped due to the design of the ride.
Two rides at other Merlin Entertainments parks, Thorpe Park, and Chessington World of Adventures - both in Surrey - will also remain closed until new safety protocols can be implemented. But these are expected to reopen soon.
Merlin is thought to have racked up losses of around £500,000 a day since the incident and it has also faced accusations staff dithered for 10 minutes before making the first 999 call, despite screams of distress from bloodied passengers on board The Smiler.
Yesterday the Health and Safety Executive (HSE) removed the carriages involved in the crash and took them to the Health and Safety Laboratory in Buxton for further analysis.
It confirmed evidence gathering by inspectors had finished at the theme park in Staffordshire, and that a Prohibition notice had been served on the rollercoaster stopping its use until action is taken to deal with the cause of the failure.
Neil Craig, Head of Operations for HSE in the Midlands said: "The Notice is specific to the 'Smiler' ride and does not affect other rides at the park. HSE expects the park operator to apply any early learning from the incident to wider risk management at the site."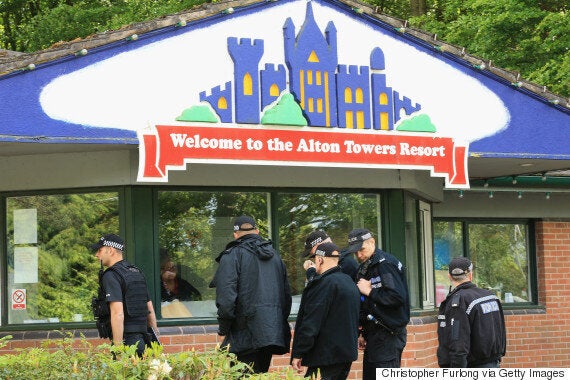 Police outside the park after the crash
During its close the park had offered guests with pre-booked tickets the option to use their tickets at an alternative attraction.
Those with pre-booked tickets were also able to obtain a full refund or alternative dated tickets.